New York Media's Pam Wasserstein: We have to diversify from an ad-driven model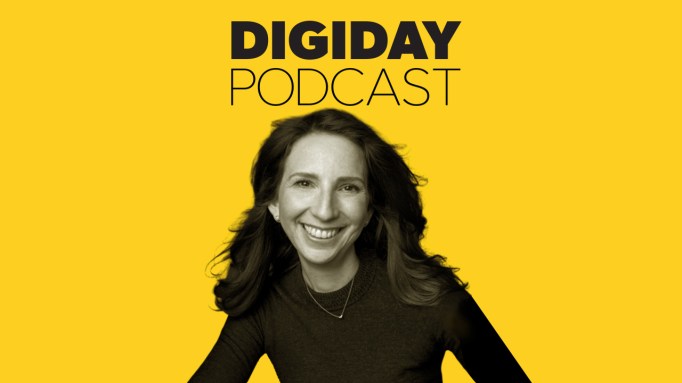 Subscribe: iTunes | Google Play | Stitcher | Anchor
You have read the maximum number of free articles.
Digiday
+

Membership

Subscribe now for access to unlimited Digiday content, premium research reports, exclusive newsletters, invitations to member-only events and more.
This content is available exclusively to Digiday+ members.
Digiday
+

Membership

Subscribe now for access to unlimited Digiday content, premium research reports, exclusive newsletters, invitations to member-only events and more.
For Pam Wasserstein, CEO of New York Media, revenue diversification, from paywalls to e-commerce and even technology licensing, is top of mind.
"In an ideal world, our advertising revenue would go from 85 percent to 60 percent. I think it's really important to diversify from an ad-driven model, and that's been quite core to our strategy over the last couple years," said Wasserstein on this week's episode of The Digiday Podcast. "That's the right formula for us, but it doesn't work for everyone. Media companies get talked about in this big lump, but for some people, newsletters should be the core of their business, or travel recommendations. It's really quite variable. Brand, building loyalty, building a genuine relationship with an audience and really understanding them — all of that is essential to creating a sustainable business model."
Advertisement
On this week's episode of The Digiday Podcast, Digiday editor-in-chief Brian Morrissey discussed with Wasserstein how New York Media is approaching revenue diversification, its vertical strategy across multiple brands and how Wasserstein plans to create a sustainable business model out of all of it. Edited highlights below.
Making the move into e-commerce
"I think the way that you approach e-commerce determines how well you can scale it. It depends on how much of a focus it is, and how authentic it is to your brand. I think it's working well for us, starting with New York Magazine, because for 50-plus years we've been doing surface journalism in a number of ways, but some of it around shopping. 'Best Bets' was part of the earliest New York Magazine, 'Here's a cool new thing to buy', 'These things are beautiful and affordable', all of that is very much in our sweet spot. So then when we started The Strategist, we wanted to take that perspective and apply it to all of internet shopping. It was very understandable to our audience, and editorially was a really nice fit for our ecosystem. Frankly, when we first started, we looked at it like an add on, but with a degree of intention. We started including more affiliate links in our everyday content, I think that's still how a lot of publishers are doing it, but then we started paying close attention to it, and testing to see what performed well with our audience. It seemed promising, so that's when we decided to launch The Strategist as it's own digital brand."
The benefits of a flexible paywall
"Because of the variations in the type of content we publish — we do everything from deep, reported features that take months to pull together, to TV recaps — we thought it was important to match when you're hitting the paywall with what your expectations as a consumer are, and to leave a lot of room for trial and error. Once we decided to put a paywall across everything that we do, except The Strategist, we decided to build a dynamic paywall ourselves. We wanted to build it so we could customize it on our own terms, and pretty quickly. We also have a custom publishing system which we license to other publishers, so there was this thought, 'We want this for ourselves, and our publishers are going to want this too,' which created this ancillary benefit of adding value to our product. So the way that our dynamic paywall works is that with certain kinds of content, you're going to hit it pretty fast, and with others, it's going to be slower. It's based on depth, or how deep into the website you're going, type of content, if you're reading big features you'll hit it relatively quickly, and if you're reading across all our verticals."
Owning your own tech
"Our CMS is called Clay, which is an homage to Clay Felker, the founding editor of New York Magazine, but we also like it because the CMS is moldable and adaptable. We're probably approaching it a little bit differently than some of the other publishers that are in the CMS-licensing business. A good use-case for it would be for mid-size publishers, but I don't think that's the only use case. It's not for everyone, because it does require a tech team, it's more than you need if you're just running a blog. The beauty of it is in the case where you have some tech capabilities and you want some control over your publishing experience, but you don't want to reinvent the wheel, it works really well. It's also open-source, so with Slate for example, who were our first customers, they build applications for it as do we, and the whole system gets better. So far we've treated this as an incremental opportunity, meaning that we don't have a sales force, it's been more of a product-person-to-product-person conversation as we're figuring out how big the opportunity is."
Advertisement
Sign up to get the day's top stories at 6am eastern.