Nat Geo's Twitter Upfront strategy: mock the process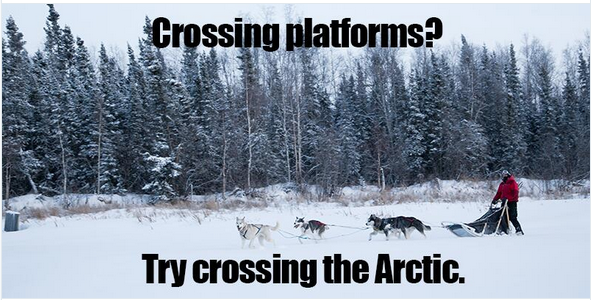 With their endless presentations followed by the negotiation scramble, the Upfronts are hell. So the National Geographic Channel figured it might as well have a little fun with it — all while promoting itself in the process.
Nat Geo launched an unconventional new trade campaign that tries to reach media people where they live — on Twitter. The channel started an account, @NatGeoUpfront, that uses images from its shows to make light of the TV buying bazaar.
"Our goal is really to connect with the media buying community," said Josh King, vp of ad sales marketing and partnerships for the Nat Geo Channel, who oversaw the trade campaign. "It's a real hard time — late nights, millions of presentations they sit through, they're crunching media plans. We wanted to kind of make light of some of those challenges."
Nat Geo then sent promoted tweets to people it identified in buying and planning circles.
"We really haven't seen anyone else doing this, and we thought, as the media community is getting a lot of their news digitally, this could be a fun way to stand out," King said.
The content that travels best on social networks may be the fluffy and humorous fare, but Nat Geo figured it had plenty of material to work with. After trying out an outside agency to create the tweets, it ended up just banging them out in-house. After a week, the handle had 100 followers.
"Our storytelling knows no boundaries," King said. "Whether it be to the ad community or consumers, we've got great content that's very visual."
The tweets work best when they don't require knowledge of the show behind them, though some context helps. Here's a sampling:
#upfronts got you stressed? It's all just brain chemicals #braingames pic.twitter.com/CzXxsmakBP

— NatGeo Upfront (@NatGeoUpfront) May 2, 2014
Thanks, Nat Geo, that makes things a bit better.
https://digiday.com/?p=74652