Times are tough for old-school portals. Yahoo is without a permanent CEO and with a board widely lampooned. AOL's executives have been in an excruciating public feud with a blogger-employee. In comparison, things are rather quiet at MSN. And these days, that might be OK. Microsoft's MSN has always been the third portal. Its operating unit, the Online Services Division, absolutely bleeds cash. There have been rumors for years that Microsoft wants to merge it, sell it or fold it. Microsoft operating in the content-aggregation and creation business always just felt strange.
Yet MSN still draws a massive audience that would make most media companies drool. In August, it attracted 125.7 million users, according to ComScore, up 4 percent from a year earlier. Its content strategy, while perhaps sleepy, looks pretty smart right about now. While rivals Yahoo and AOL have been investing in original content (see
TechCrunch
and
HuffingtonPost
), Microsoft has doubled down on the portal model by outsourcing much of MSN by striking numerous partnerships with content producers and magazine companies.
"It's nice not to be in the news," said Scott Moore, partner and regional executive producer of MSN. "It's a unique approach. It's certainly different from AOL and Yahoo."
Beyond top-line numbers, MSN has several promising new properties that have sprung from its partner strategy. Wonderwall, the celebrity-centric collaboration between MSN and BermanBraun, saw its audience surge by 35 percent over the past year to nearly 16 million users, a record. Meanwhile traffic to
Glo
, the unique glossy-magazine-styled women's site owned by BermanBraun (a joint venture with Hearst), has swelled by 34 percent to 5.5 million monthly users. That venture is already profitable. Hearst's Delish, hit hard by the Bing controversy, has enjoyed three record-traffic months in a row as its audience has ballooned by 52 percent over the past year to 5.2 million users. Lastly,
Fitbie
, the women's fitness property launched last December in conjunction with Rodale, is now one of the bigger fitness sites on the Web, attracting 4.1. million visitors.
"At end of day, our content is original for somebody," said Moore. "Whether the author is on staff with us is irrelevant to the audience. The way I think about it, there are five big areas of content where if you if you look at the time spent online, those are the five categories people want to access on a daily basis: news, sports, entertainment, life and financial. And it looks across the board at our publishers, some are outsourced [like FoxSports.com], and in some cases we license and produce sites ourselves. [Regardless] we have something these media companies really want."
On the sales front, Microsoft's share of the overall U.S. market is expected to dip a few tenths of a percent this year to 4.9 percent, according to eMarketer. The company reported solid growth in search and display advertising over the past few quarters (revenue, including Bing, jumped 16.5 percent during Microsoft's fiscal Q4 2011), but that growth is often overshadowed by massive overhead. And with Facebook taking in $1.6 billion in ad dollars this year, Microsoft faces yet another competitor. On top of that, Microsoft's advertising efforts suffered a blow with the departure of Carolyn Everson for Facebook after just nine months on the job.
At the start of this year, this mix of licensing pacts and channel partnership looked to be in trouble 
as MSN was giving away too much of its real estate to Bing links
, angering some partners. That has been rectified, according to most partners. "Things are going really well," said one partner. Another added, "You never know when Ballmer might wake up and pull the plug on all this, but traffic has been great." Moore added that the issue of MSN inventory favoring Bing was "overblown" and that MSN's content has actually proven to be an asset. For example, the company's edit staff can create quick answers to search queries during breaking news events, such as Osama Bin Laden's death.
Still, insiders say Bing isn't the reason MSN scores versus its portal partners. Instead it's the ability to include programs coupled with Xbox, one of Microsoft's great successes, where MSN is able to differentiate most. MSN's next big commitment appears to be video, a sector where the company gets a surprising amount of credit for mastering among buyers. Moore listed several shows that have grabbed large audiences and big advertisers, including "Today in Two Minutes," which is produced in conjunction with NBC News (and often features Today's Natalie Morales), Wonderwall's "
7 Wonders of the Wall
" and "Last Night on TV." Overall, MSN generated over 3 billion streams in the past year, according to Moore. There are plans for more serialized dramas. Buyers also give high marks to its branded entertainment group.
"They are very active in the market," said Eric Korsh, group director of brand content at Digitas, who has worked with MSN on a recent original series for Buick. "They deliver quality views. They bring real eyes to our content. They have a lot of creative people, and they deliver high-level programs."
There is still the lingering questions of Microsoft's commitment to maintaining its large ad sales force. With the looming AOL-Yahoo-MSN sales consortium, 
Microsoft appears to be angling to become the technology facilitator for the group via  AppNexus
. Some have speculated Microsoft ultimately would prefer to act as the ad software player in the digital media business — eventually ditching its ad sales and content role. Moore doesn't see it as an either-or situation. "Microsoft is a technology company," he said. "I have no illusion about that. But MSN is a global media company."
Still, ad industry execs paint a picture of MSN as a solid bulwark, not the hottest new thing around but dependable.
"They've never been dominant, so they're not coming at this from the position of Yahoo, which is having to adjust to not being dominant," said Greg March, media director, Wieden & Kennedy. "Overall the company has different issues. Microsoft has Apple-sized problems. I don't think [CEO Steve] Ballmer is losing sleep at night over MSN."
https://digiday.com/?p=2580
October 2, 2023 • 1 min read
•
•
The publishers who attended DPS were focused on the potential upsides of applying the technology to their operations while guarding against the downsides.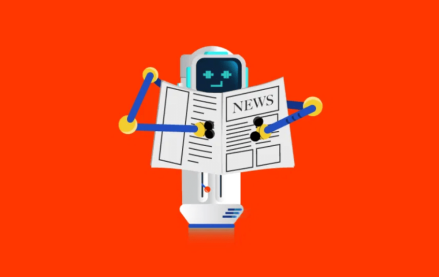 October 2, 2023 • 4 min read
•
•
Now that ChatGPT users can surf the internet for information, some publishers are reconsidering the weight of the issue.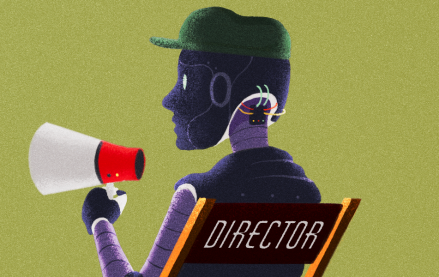 October 2, 2023 • 5 min read
•
•
As Meta makes celebrity-like chatbots, ChatGPT learned to "hear," "see" and "speak" while Spotify is piloting AI-translated podcasts.