Doug Leeds has had a bird' eye view of the creation and development of online search. Before landing at what was then known as AskJeeves, he spent time at Yahoo!'s Overture division, helping to usher in the earliest days of commercial search. In his early days at Ask, he ran the site's vertical search services, including AskCity, mobile search and news search. And now, as the site's CEO, he is overseeing its transition from a traditional search engine to a crowdsourced Q&A hub. As the guy the helm of a company trying to find its sweet spot somewhere in the space between social networks and search engines, he has had a front row seat to the commingling of the two channels that both Google and Facebook are now exploring. Leeds spoke to DigiDay about the blurry lines between search and social.
Ask was once thought of as a Google competitor. Why is it so hard to compete directly with Google on search?
I think there are bunch of reasons. Some of them are being looked at by the FTC at the moment. Beyond those, there are brand and distribution advantages that they have, and the paid search marketing that they have is so much more powerful than their next closest competitor. Any place they want to be, they can be built right into the browser; even after fighting so fiercely with Apple, they are still built into Safari. It's at the point now that, in search, it's kind of "game over." And that's too bad because I think there's more innovation to be done in search. Google likes to talk about innovating but what they are doing now is nothing compared to what was happening a few years ago.
Lots of companies had Google envy during the rise of search, notably Yahoo and now Microsoft. It seems like Google now has Facebook envy. Is it a mistake for Google to chase after social networking?
Google is a $175 billion company; they are going to have to find growth somewhere. There isn't a way to be the source of information for all the things that your users are querying about, if you don't connect in real time. The Web has always been people-powered. It's just been in stages; people created documents and search engines crawled those documents, But they could never point to a document fast enough and with enough precision to answer all the queries that come to its mailbox.  You just can't create documents fast enough. So you have to link the people who are asking questions with people who have answers but haven't created the documents yet. That's the story.
What are the challenges of curating a crowdsourced reference site?
We face some of the same challenges today as we did with the old Web. We just solve them using different techniques. We used to use a page-ranked system that calculated how many inbound links a page had and what the linked text was to that page. This could give you a sense of the authority of the document. This kind of graph doesn't exist in real time. Now there are social graphs — people use the social signals instead of the linking signals to get relevance, which is what you are looking for. To do that, you need to tap into people's social experiences. What people are experts in this topic? This comes down to a system that you build to do this; you have algorithms to determine relevance. Correctness is one thing you can determine — you look across multiple sites and multiple people's answers and start seeing where they agree. Although that's not always an indication of correctness, more times than not, when you have many people agreeing, it's likely they are correct. A good example is on Yelp, when you look up a restaurant, there are quick tips at the top of the page, recommending a restaurant that's known for its good French toast and fresh squeezed orange juice. How do they know? They've looked through all that content and they see a lot of people talking about the French toast. You could find one person who spends his life looking at brunch places in San Francisco but it's more useful to have a plethora of opinions. It's much more scalable than anything that Quora, for example, is doing. There, there are a few people who know a lot about something. That doesn't really scale as much as a lot of people who know a little bit about something.
How will the shift in the Web from a desktop experience to a mobile experience alter search?
In two really profound ways, both of which are being worked on. The first way is the form factor. It just doesn't work for the way we use search: scanning links to try to piece together this jigsaw puzzle. This doesn't work on a mobile device. The connection speeds are too slow and the screen is too small. You need to get your answer on the first page you see. And we're beginning to see companies having success on the mobile side getting you an answer on the very first page after you've queried, but it's not quite there. You can see Google doing speech to text. They've got a great voice input. They've done a great job enabling you to speak your query. But they still give you links in response.
Monetization is the other issue. Search has been the best form of monetization on the Web. Search advertising depends on this model of clicking on a link, going back and clicking on another link. If you move away from this experience, then the whole paid search monetization model isn't nearly as powerful as it was on the desktop. There will have to be something like key word advertising that adds value, at the same time as creating dollars. There's nothing like that yet in mobile. It doesn't exist yet.
https://digiday.com/?p=3859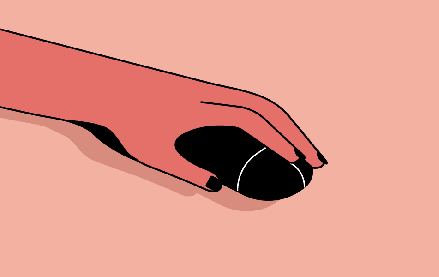 December 1, 2023 • 3 min read
People claim that the role of chief diversity officer is vanishing. However, AI is booming, and the CDO can help ensure responsible AI.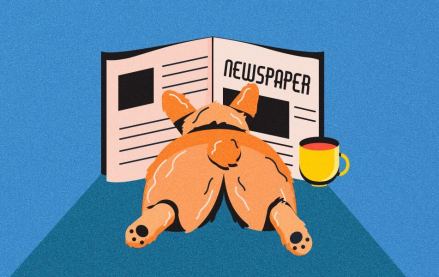 November 30, 2023 • 4 min read
Digiday+ Research found that publishers' programmatic ad revenue didn't quite live up to expectations this year, but they still see it as a growth area.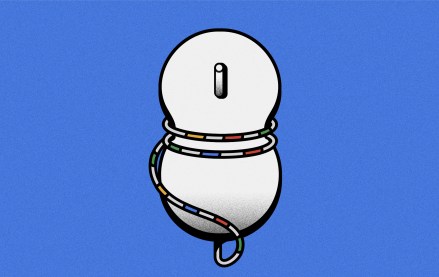 November 30, 2023 • 13 min read
For a couple of publishers, referrals from Google are down upwards of 60%.