Movie studios have used a variety of tricks to combat falling home video sales. One such trick: plainly telling viewers that a title isn't available on a streaming service like Netflix — or at least won't be for quite some time.
Right now, if you choose to watch an NBC primetime show on-demand through a cable or satellite provider, you're likely to come across ads for "Furious 7" and "Pitch Perfect 2," both of which are available on DVD, Blu-ray and home video-on-demand. What you're also likely to see is a tag at the end of the ad, which explains these movies aren't available for "Netflix or streaming," and in some cases won't be for "years."
It's unclear how long these types of ads have been running or whether other studios outside of Universal Pictures, which owns distribution rights to both "Furious 7" and "Pitch Perfect 2," are using a similar tactic. But the decision to highlight the lack of a film's availability on popular streaming services shows are studios are still fighting against the decline of the post-theatrical pay-per-view and physical retail windows. (Universal did not respond to a request for comment.)
"The studios know it's a huge problem, because DVD sales have been a nice source of income," said Alan Wolk, senior analyst at The Diffusion Group.
According to numbers compiled by entertainment industry research firm Digital Entertainment Group, U.S. consumers spent more than $6.9 billion dollars buying DVDs or Blu-rays and more than $3.3 billion renting them in 2014, drops of 10.9 percent and 13.7 percent, respectively. Additionally, the video-on-demand market brought in nearly $2 billion, a 6.7 percent dip year over year.
"The palette of streaming opportunities has killed the VOD and DVD business, because consumers now have ton of choice," said Bernard Gershon, president of Gershon Media. Indeed, according to the same DEG report, U.S. consumers spent $4 billion on subscription streaming services in 2014, a 25.8 percent increase over 2013.
And that's not the only way digital has displaced the traditional sales channels: The "electronic sell-thru" market, which includes digital retailers like iTunes and Amazon, accounted for more than $1.5 billion in U.S. consumer spend on entertainment in 2014, up 30.4 percent year over year.
The studios, for their part, have tried to capitalize on this shift. In 2011, five of the six biggest studios including Universal, Sony Pictures, Paramount, Warner Bros. and Fox banded together to launch UltraViolet, a "digital locker" which essentially allowed people to buy a DVD or Blu-ray and then store a digital copy of that movie in the cloud, thereby allowing them to play it on a variety of devices.
The problem is, while services such as UltraViolet sound like good ideas, they work against a growing trend in media consumption, which is the notion of the "death of ownership," according to Wolk. "Once everything is available, constantly, everywhere, people don't really feel the need to own anything anymore," he said.
The music industry has been facing the same problem, as subscription streaming services like Spotify and Apple Music grow in popularity.
In the movie business, this is beginning to cause havoc on the concept of "windowing," where access to films is restricted across different media types over a certain period of time. The theatrical window, for instance, used to be for six months, after which the film would come out on home video. That alone has shrunk to a little over four months. With flagging physical home video sales, the DVD window might soon be gone altogether.
"If you went to the average consumer and told them, there's a theatrical window, and a DVD window, and a streaming window, they'd be like: 'What are you talking about?'" said Gershon. "All these windows are getting compressed, and at some point, the DVD window will just go away."
In the meantime, the studios are still willing to fight it.
Images via Netflix
https://digiday.com/?p=141645
October 2, 2023 • 1 min read
•
•
The publishers who attended DPS were focused on the potential upsides of applying the technology to their operations while guarding against the downsides.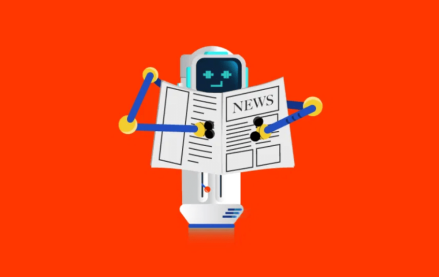 October 2, 2023 • 4 min read
•
•
Now that ChatGPT users can surf the internet for information, some publishers are reconsidering the weight of the issue.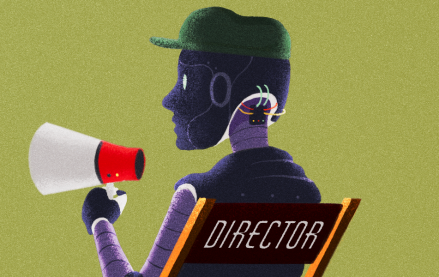 October 2, 2023 • 5 min read
•
•
As Meta makes celebrity-like chatbots, ChatGPT learned to "hear," "see" and "speak" while Spotify is piloting AI-translated podcasts.