'I was mortified': Ad tech veterans on their worst Dmexco mishaps
September 9, 2019 • 5 min read
•
•
It's that time of the year again, when Cologne braces itself for the onslaught of some 50,000 Dmexco visitors from across the ad tech industry due to arrive at its gates Sept. 11. The next few days will be spent in a haze of back-to-back meetings, followed by copious beer-drinking, pork-knuckle and bratwurst sampling in the evenings, with many delegates enjoying a nightcap or three at what can only be described as Dmexco's equivalent to Cannes Lions' Gutter bar: Irish pub Barneys Vallely's.
Over the years, Dmexco has become a microcosm for the ad tech industry and a place where hard business deals are closed — often ones that were incubated during Cannes Lions in June. That said, it's also become a sprawling juggernaut of a trade show, with tens of thousands of industry executives crammed into airplane hangers jabbering about ad tech. That kind of intensity naturally breeds a few mishaps.
We asked some ad tech veterans to share some of their Dmexco mishaps.
"I once exited Dmexco Koelnmesse and couldn't be bothered to wait in the exceedingly long queue for a taxi, so we walked down the street to hail a cab. This didn't work, but suddenly a people carrier pulled in next to us, so I opened the door and climbed in and asked to go downtown. The driver explained that he had pulled in so he could park in his drive. I was mortified. In the end, we settled on €20 [$22] to take us to the center — our own proto and illegal Uber." — Ad tech vendor CEO.
"I've learned the hard way not to overindulge at any pre-Dmexco parties; otherwise, the rest of the conference is a write-off. But one of my colleagues wasn't so quick to learn. Last year, when we were getting ready to open for business on the stand, I discovered him curled up in a fetal position on the floor of the staging area where we keep all our swag, fast asleep. He'd managed to get to the stand early, but then deteriorated fast. Someone had stuck white tape — the kind they use to cover electrical wires on the stands — all around his body so he was kind of hard to miss." — Marketing director, ad tech vendor.
"The first year I was at Dmexco we stationed ourselves in one of the beer halls for the evening. We spent a good few hours there, with clients coming and going. The waiter kept returning with tray after tray of Kolsch, marking each beer down with a tally on a beermat. As the night drew to a close our CEO turned up to say hello. He kindly picked up the €500 ($533) bill, only to find out that not only would he have to pay in cash, but his only receipt would be a stained beer mat covered in biro scribbles. Not sure how our finance team reacted to those expenses!" — Managing director, ad tech vendor.
"Anyone who attends Dmexco knows how much they hike up the prices of accommodation for that week. A few years ago I booked accommodation for my client and thought it would be reasonable given the price. Was it? Was it f**k! It was a youth hostel, and the vps and C-suite all had to sleep in rooms with bunk beds! They were unimpressed. I have since learned that it is worth spending on a decent hotel because at the end of the long days and even longer evenings of networking and entertaining, you need unashamed comfort!" — Ad tech consultancy founder.
"My first Dmexco was my first month in the job. I met our whole U.S. executive team at dinner there. After dinner, some of them left, and the rest stayed on with our U.K. team. When everyone was saying their goodbyes to the ones leaving, the vp of sales got up and I went to hug him. But he held my arms in place and blocked the hug and said, 'I'm just going to the bathroom." I wanted to die!" — Account director, video ad tech vendor.
"I remember being asked to speak in some armpit corner of Dmexco, but I couldn't find the location anywhere. Ran through six bloody halls, including one for a furniture exhibition, dripping in sweat, and horribly hungover. I was 15 minutes late but managed to do it. Never do panels at Dmexco — the place is a maze and they usually mess you about." — CEO, ad tech vendor.
"People really pull out the stops and spend a fortune decking out their stands to be as eye-catching and creative as possible. So when I first joined my company I was super excited to join a hot new ad tech firm fresh off the back of some funding and leading the charge in Northern Europe. I was even more excited to see we were exhibiting … until I saw our own very naked-looking stand: a gray plastic wall, gray plastic carpet and standard gray furniture. I looked at enviously at our neighbor's stand, with its modular furniture, glass meeting rooms, branded carpets and chocolate water fountains. My heart sank when I saw our CEO turn up with glorified 'car stickers' with the company logo, cell-o-tape and a step ladder. He then asked me to climb the ladder and apply these giant stickers with the brand emblazoned over them across the gray walls, and spend the next 20 minutes ironing out all the bubbling with a ruler. It was a real 'Only Fools and Horses' moment. I remember thinking WTF have signed up to?? My boss then asked me to create footprints from the main entrance using company stickers (on the carpet) directing to our stand. I could have died."
https://digiday.com/?p=345473
October 2, 2023 • 1 min read
•
•
The publishers who attended DPS were focused on the potential upsides of applying the technology to their operations while guarding against the downsides.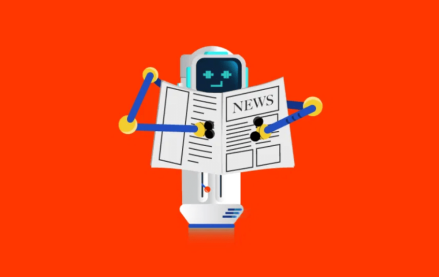 October 2, 2023 • 4 min read
•
•
Now that ChatGPT users can surf the internet for information, some publishers are reconsidering the weight of the issue.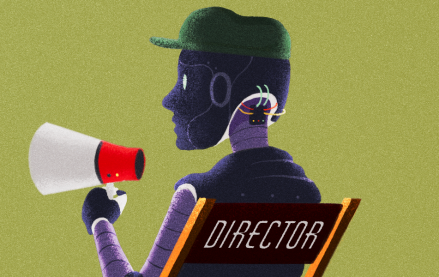 October 2, 2023 • 5 min read
•
•
As Meta makes celebrity-like chatbots, ChatGPT learned to "hear," "see" and "speak" while Spotify is piloting AI-translated podcasts.