#Moijeune: How French newspaper 20 Minutes keeps millennials interested
October 12, 2017 • 3 min read
•
•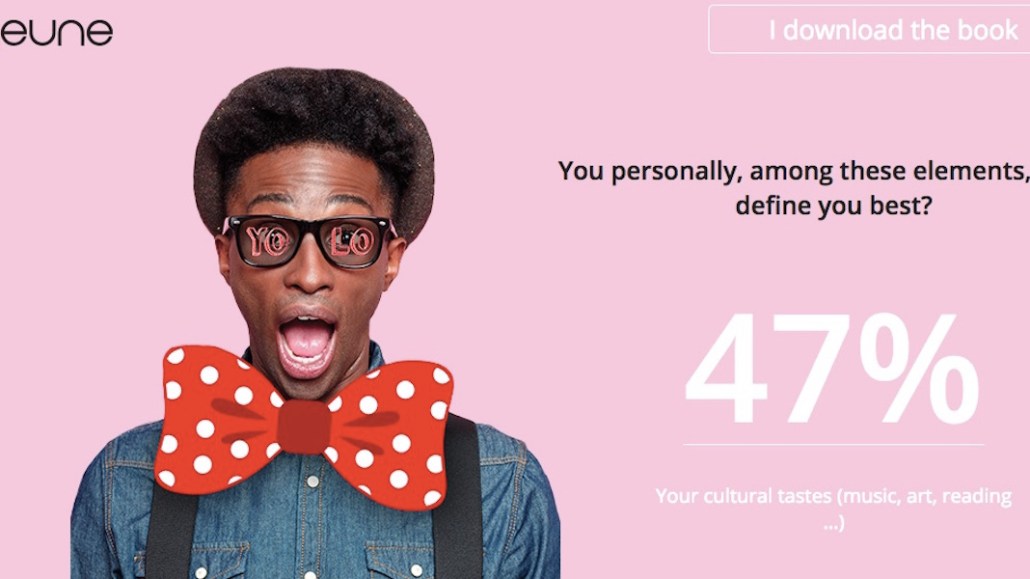 When it comes to loyalty to news brands, millennials can be a fickle bunch. Free daily French newspaper 20 Minutes, which claims half its readers are between 18 and 30 years old, knows this all too well.
The publisher's editorial team has worked on sustaining and engaging young audiences for the last 18 months with a project called #Moijeune, which roughly translates to "Me, myself young." The goal: Cultivate a community of young readers that its journalists can turn to daily for opinions, feedback, comments and ideas to help shape angles, uncover new topic areas and ensure its newsroom is in sync with what millennials want to read about.
That has partly involved regularly asking young people to share their views on topics like politics, health, online privacy and sexuality via regular #Moijeune surveys that run on the 20 Minutes site. The publisher has grown an additional community through a private Facebook group, which now has more than 1,000 members — roughly a quarter of the total #Moijeune community, according to the publisher. The target: Increase the overall online community to 5,000 by year-end and expand to 10,000 next year. Soon, the team will try to build #Moijeune communities on Snapchat and Instagram.
The publication, which has 16 million monthly unique users, according to third-party ratings firm Médiamétrie, and distributes print copies in 11 cities in France, has a fairly young editorial team, with the majority of people in their 20s and 30s, according to 20 Minutes journalist Laure Cometti. Its core news desk is in Paris, where most of its 90 journalists work. All of 20 Minutes' journalists have worked on #Moijeune and regularly post in the Facebook group for story ideas. Sometimes it runs articles, such as "For young people, Google knows as much about them as their parents," based solely on #Moijeune survey results.
The team isn't yet monitoring whether the articles it creates from engaging with the community are driving direct traffic increases. Instead, it's more interested in how active people are in the Facebook group.
"It's not so much resulted in us covering completely new subject areas, but we have increased our output of stories on topics like internet privacy, which the community is highly engaged with," said Cometti.
Feedback from #Moijeune respondents has also resulted in an increased focus on areas like debunking fake news, which was critical in the run-up to the French presidential election in the spring. 20 Minutes now has a dedicated "Fake off" page dedicated to debunking fake news. Active members of the Facebook group were also invited to 20 Minutes' offices on the night of the French presidential election to watch the newsroom in action.
Most publishers have worked to amass and maintain young audiences by adapting content to the formats that work best on the platforms they spend the most time on — Instagram, Snapchat and Facebook, predominantly — and 20 Minutes is no exception. But its editorial team doesn't believe being on platforms is enough; it needs continuous feedback and engagement with its younger readers.
"Millennials are not the most faithful when it comes to reading or consuming media; they tend to switch from one media outlet to another," said Cometti. "Even with a young newsroom, it can be a challenge to stay connected with young audiences because we all age ourselves."
In the future, 20 Minutes, which is entirely funded by advertising, plans to use insights gained from #Moijeune to help brand clients come up with ways to appeal to and engage with 18- to 30-year-olds, according to Nicolas Peltier, 20 Minutes marketing analyst.
https://digiday.com/?p=258241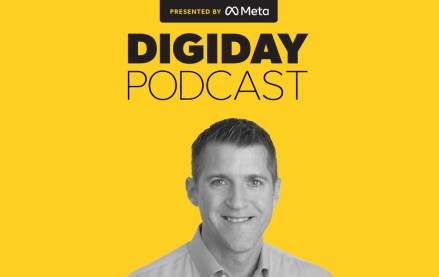 November 28, 2023 • 4 min read
Google's vp of global ads is confident that cookies will be gone from Chrome by the end of next year, despite all the challenges currently facing the ad market.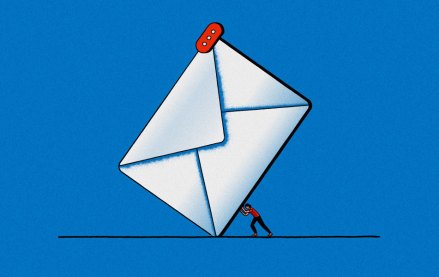 November 28, 2023 • 6 min read
Some email newsletter platforms' click-through rates are actually click-to-open rates, which are measured against the number of emails opened rather than the emails sent. But buyers seem to prefer it that way.
November 24, 2023 • 5 min read
Publishers' events businesses picked up pretty significantly during the back half of this year — and they will focus on sustaining that lift into 2024, according to Digiday+ Research.