Mobile network Three creates in-house content team for social networks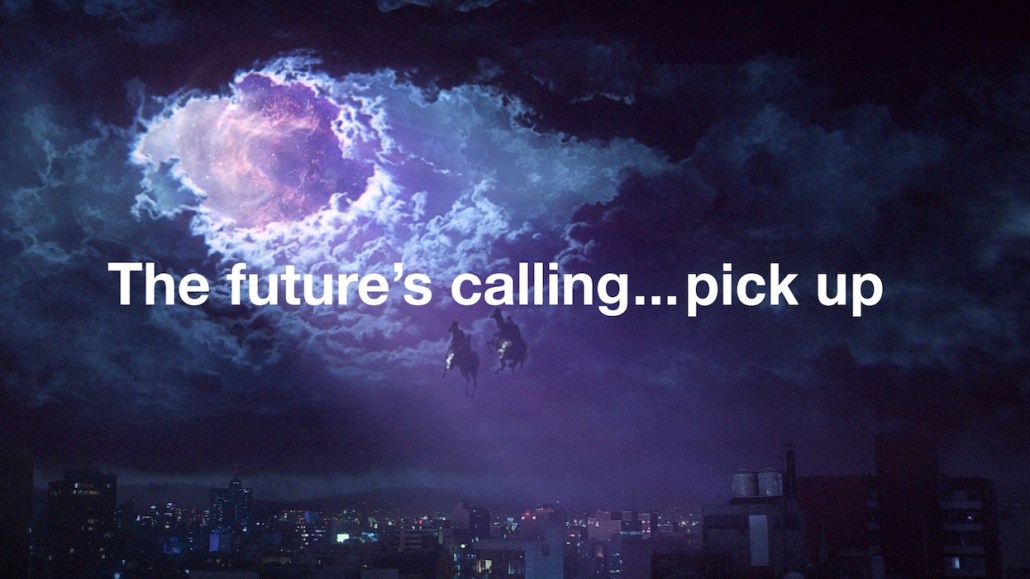 The next viral hit from mobile network operator Three, which scored big with ads featuring a moonwalking pony and a singing kitten, could come from within, rather than one of its agencies.
Three is building an in-house team of content experts tasked with refreshing the brand's marketing and public relations. The advertiser's senior marketers, who want faster, more responsive ads on social media to stand out in a congested market in the U.K., view an internal team as the best way forward, according to an executive who shared details of the plan to Digiday on condition of anonymity.
Six people work full time on the team alongside another eight from either the advertiser's agencies or freelancers. More are set to join the team in the coming months before it moves to the basement of Three's flagship store in London. Here, the team will have access to the same sort of equipment as a production studio, including audio booths and an editing suite, the executive said. Experts will help create posts specifically for the small screen and prioritize richer forms of content such as video. Eventually, the team, which Three's head of consumer PR and social media oversees, could grow to up to 20.
Content from the studio aims to "celebrate life in all its ridiculousness, how it's captured, experienced and shared on mobile," a Three spokesperson explained. "Our team of in-house content creators will be there to ensure we're really reactive to what's happening in the world right now."
The move signals a return to the quirky advertising Three turned into an art form that saw it become one of the most watched brands on YouTube between 2013 and 2015. Its dancing pony ad became one of the most viewed ads of 2013, and it repeated the feat a year later with a toddler and feline singing '80s chart hit "We Built This City" by Starship. Since then, the brand has tried to move on from the viral ads of the past. But with the mobile network's pivot back into "ridiculousness," it will try to recapture some of that flair, producing a steady stream of ephemeral content that keeps people coming back for more.
"We've recently revamped our approach to social media so that our customers' interests are at the very heart of it," the spokesperson said.
The studio doesn't mean the end for Three's agencies. The spokesperson said Gravity Road, which has steered the advertiser's social media campaigns since late 2015, is leading the strategy for the studio, and its other agencies such as Wieden+Kennedy London have been involved in projects to varying degrees.
Unable to compete with the big media budgets held by the likes of EE and Vodafone, Three tried to beat its rivals on creative. The approach helped cement the network as one of the big four in the U.K. and has helped maneuver its brand into a good position. YouGov brand-tracking data indicates that among its customers, Three's Impression score — which shows whether someone has a positive or negative impression of a brand — stands at a "solid" +62, said Russell Feldman, YouGov's director of digital, media and technology research. Despite its position, Three knows changes are needed to its advertising, as reflected in changes at the top of its marketing team.
Following the arrival of chief marketing officer Shadi Halliwell from Harvey Nichols last summer, the brand's marketing is in a transition period. Halliwell's tenure will be judged on how the business stacks up against the threat from quadruple-play providers such as Sky and BT, with both telecommunications firms attempting to snare customers from mobile operators with their own bundle offerings. Feldman said the rise of SIM-only contracts will stunt Three's revenue because people will hold onto their handsets for longer.
Image courtesy of Three
https://digiday.com/?p=276534