It seems that every year is dubbed by someone as "the year of mobile" – yet mobile leads at agencies continue to complain that their budgets are woefully insufficient. The idea that mobile is revolutionizing advertising is just one of many myths about this relatively new but fast-growing medium – some more true than others.
Here are a few notable mobile urban legends:
Mobile is just an extension of the desktop and laptop web
False. Mobile has actually eclipsed desktop in terms of time spent, according to an August 2013 report from eMarketer. Digital media on mobile now constitutes 19.4 percent of consumers' media consumption, making it the No. 2 medium behind TV (37.4 percent). It literally is the second screen now.
Mobile advertising is big business
False. Every so-called "thought leader" likes to say "this is the year of mobile," but mobile ad spend still drags behind other mediums. There was more advertising money spent on newspapers ($17.79 billion), magazines ($15.13 billion) and radio ($15.62 billion) in 2013 than on mobile ($8.51 billion), per eMarketer.
Mobile advertising is booming
True. Mobile ad spending may still lag, but it is expected to have a compound annual growth rate of 48 percent from 2012 to 2017, by far the largest of any medium, again according to eMarketer.
Mobile advertising is a good way to spend money
False. While media consumption on mobile devices continues to grow, lots of data suggests that money spent on mobile advertising—mobile banners, specifically—is a waste. A separate eMarketer report said that approximately 40 percent of all clicks on mobile banner ads were ingenuine.
"Fat fingers" skew the effectiveness of mobile ads
True. Historically, click-through rates have been higher on mobile than on desktop, but this is likely due to what's called the "fat finger problem": people click on mobile ads accidentally. They're trying to quickly finish a task on a mobile app and unintentionally tap on banner ads, for instance. Industry consensus is that 40 to 50 percent of mobile ad clicks are due to fat fingers. That's why Google changed its ads last year so that users will have to tap on an ad twice before being taken to the advertiser's website.
Mobile advertising is complicated
True. Mobile media is fragmented across different mobile operating systems (Google's Android and Apple's iOS, mainly), different apps and different devices. That makes it incredibly difficult to serve a single ad to users across all these platforms. Mobile ads also have difficulty rendering due to connectivity issues and the inherent complications of serving an ad on a mobile device.
Publishers are being hurt by consumers transitioning from desktop to mobile
True. The companies that are benefitting the most off of this transition to mobile are social media and search sites. Google absolutely dominates the U.S. mobile advertising industry with a 46.8 percent market share. Facebook was second with a 14.9 percent market share.
Twitter is a major mobile player
True when compared to most digital media properties; false when compared with Facebook, its primary competition. Twitter has drastically fewer users than Facebook, even on mobile. Facebook had more than 109 million unique visitors from mobile in October 2013, with another 37.9 million on Instagram, according to comScore. Twitter had more than 36.7 million uniques from mobile that month. Likewise, Twitter's mobile ad market share in the U.S. is 3.1 percent. Still, Twitter is projected to increase its mobile ad revenue from $266 million this year to $450 million next year.
Branded apps are a better alternative
Mostly true. A lot of agencies have steered their clients toward creating branded apps. The goal is to make an app that a smartphone user would want to actually use, thereby increasing sales and brand loyalty. A good example is Chase, whose mobile banking app not only makes it easy to deposit a check from home, it makes it easier for Chase to service customers. As Razorfish CTO Ray Velez has said, the future of advertising isn't ads, it's experiences. Still, it's incredibly difficult to get smartphone owners to use your app on a consistent basis. Consumers are quick to ditch apps after downloading them, according to research done by Flurry.
Mobile ads are additive
Mostly false. Consumers find mobile advertising to be more annoying and interruptive than TV ads, actually, according to Forrester study. Still, they'd rather have ads than pay for what they're reading or watching. A majority of mobile users (67 percent) would rather see ads than pay for premium content, according to a study from the Yankee Group.
Mobile is a good way to track consumers across devices
False. While improving, cross-device tracking remains an inexact science. Many firms are only able to track people across devices with 60 to 80 percent accuracy. And that's only for users who are incredibly active on mobile and desktop. Plenty of personal information about mobile users remains hidden.
Apps are able to track people's locations all the time
True. When smartphone users opt-in to location services on an app, they agree to share their smartphone location with that app. Google, for example, collects this data continuously so it can determine when users visited certain brick and mortar locations.
https://digiday.com/?p=57224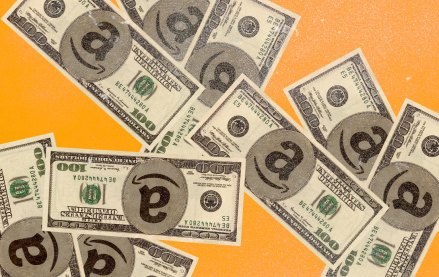 September 27, 2023 • 6 min read
The agency accused the e-commerce giant of conducting a range of anticompetitive behaviors that hurt both shoppers and sellers.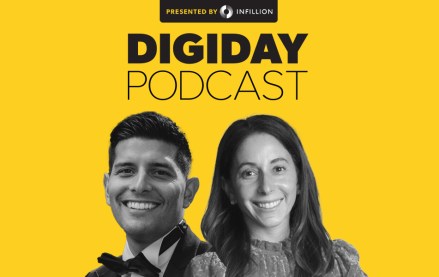 September 26, 2023 • 3 min read
In a live recording during the Digiday Publishing Summit, the news executives called for more nuanced conversations with advertisers around their brand safety concerns.
September 26, 2023 • 4 min read
After investing in one generative AI startup and suing another, the company will let customers create images on its website and an API.