Making it in publishing today requires being able to connect advertisers to young consumers at scale on their preferred digital platform. That's a tall order for a magazine company like Time Inc., whose titles have a history of operating autonomously and are rooted in print.
So in the past year, Time Inc. has had a string of acquisitions and launches aimed at young women, from Zooey Deschanel's HelloGiggles ("A Positive Community for Women") to Motto, a self-help site it spun off of Time magazine.
Some of those — beauty startup Mimi, millennial female publisher xoJane and influencer network The Outfit — fall under Deborah Marquardt, general manager of the Time Inc. Style Network. Marquardt, a Maybelline vet, said that as media choices keep expanding (and budgets don't necessarily keep pace), the challenge is to bring in young digital readers. "How you do that is what we spent a lot of time on."
But just as Time Inc. itself reaches a broad array of consumers wanting news and information on everything from news to lifestyle, its millennial strategy reflects the awareness that young people aren't all the same.
So there's Jane Pratt-founded xoJane, which does well with older millennials who spend upwards of seven minutes on the site reading personal stories by its distinctive writers. One-year-old Mimi, on the other hand, is aimed squarely at younger women who want beauty news round the clock. (Sample headline: Wait, Why Would One Even use a Cleansing Stick?) Motto, meanwhile, is self-help content in the categories of "work, play and live." (Typical post: The Ultimate Guide to Moving Back in With Your Parents)
"Time Inc. does not look at millennials as monolithic," Marquardt said. "There's a difference between under 24 and over 24."
The sites all speak millennial, with their uplifting, irreverent voices and shorter-form content, but are differentiated, which is important, said Melanie Shreffler, senior editorial director at The Cassandra Report, a Gen Y research firm.
"What makes each a little different is that they speak to lifestyle or mood versus an age group," said Shreffler. "That's the way marketing has been done in past. They are considering not just what they are. For millennials, to grab your attention, you have to be speaking to their passions. XoJane is going to get one kind of consumer to Time; HelloGiggles is going to get another."
Motto takes a slightly different approach from Time Inc.'s other Gen Y startups; it has its own name but is clearly identified as "from the editors of Time." That's because Time.com already gets a lot of millennial readers (fully 45.6 percent of its audience is 18-34, according to comScore), particularly for its self-help content, said Callie Schweitzer, who as Time Inc.'s editorial director for audience strategy also oversees Motto.
"This was a smart, proven way to keep it in the Time brand but give them more of it," Schweitzer said. "We saw that this content was doing incredibly well on social, on email, GChat, Instant Messenger. We thought, we should take the tips, tools, life hacks and get them to this audience."
The association with the parent brand also makes it easy for Motto to get promoted by Time.com (as well as other Time Inc. titles). Just two weeks after launch, Motto was poised to reach 3 million unique visitors for February, according to Time's internal numbers.
Time Inc. has put itself into play for companies looking for younger audiences, with its commitment to new media combined with the trust it's built up over the years, said Steve Carbone, chief digital and analytics officer at Medicom for North America.
As with any publisher trying to growth-hack its way to success, though, the risk is that in driving volume, ultimately quality and distinctiveness take a back seat.
That seems like a potential pitfall for Time Inc.'s startups, whose low-budget model means a lot of aggregated content. Motto has just two dedicated staffers, so much of the content comes from other titles in and outside Time Inc. and boldface name contributors. Another Gen Y-aimed startup, DIY site The Snug, gets about one-third of its posts by repackaging other sites' content. Mimi's staff of less than 10 churns out some 50 articles a day.
"The No. 1 thing is to not fall into the trap of clickbait, making sure they're posting real content and not putting out thoroughly thought-out articles that have a snappy headline and don't have any meat behind that," Shreffler said. "Millennials will sniff it out pretty quickly."
Image courtesy of MimiChatter.com.
https://digiday.com/?p=164176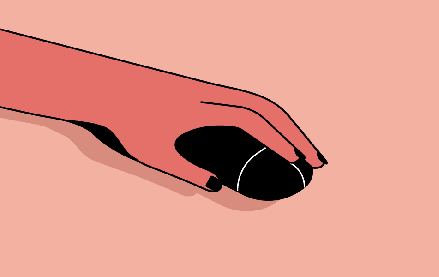 December 1, 2023 • 3 min read
People claim that the role of chief diversity officer is vanishing. However, AI is booming, and the CDO can help ensure responsible AI.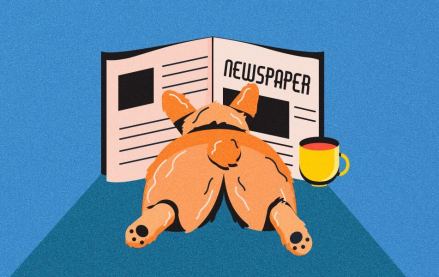 November 30, 2023 • 4 min read
Digiday+ Research found that publishers' programmatic ad revenue didn't quite live up to expectations this year, but they still see it as a growth area.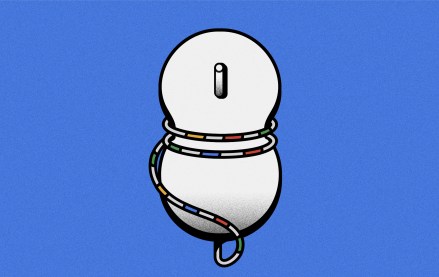 November 30, 2023 • 13 min read
For a couple of publishers, referrals from Google are down upwards of 60%.