Microsoft's announcement that the Xbox 360 is becoming a linear TV vehicle through several partnerships with cable providers (first reported by Digiday) is not just a hardware/tech story, or about Xbox LIve becoming a Web content hub. Xbox is looking to ignite the fledgling interactive-TV advertising space — and it just locked up a significant amount of ad inventory to do so. As part of this deal, Microsoft will help sell and serve video ads for a select group of partners: SyFy, MSNBC, NBC's Today Show, TMZ, DailyMotion and others.
That's a solid pool of inventory for brands to test more targeted video ads, using a host of new data Xbox will have access to. What's more, by this spring 
brands will be able to start incorporating the voice and gesture functionality
from Xbox Kinect, the company's mega-successful gaming platform that allows users to play games with their bodies, not controllers. Microsoft, which has long struggled to compete with Google on the Web, might just have trumped it in the biggest ad market of all, TV.
"Today, with Xbox Live there are ads in the navigation, which have been super-effective for us," said Mark Kroese, gm of Microsoft's advertising business group. "But for a while buyers have been asking, 'do you also have more traditional TV inventory?' And our answer has been, mostly no."
The deals are a boon for Microsoft, which for years has tinkered with interactive television. It is also a major milestone in its battle with Google. It has struggled to compete with Google in an array of online services, most notably search, but it appears now to have a yawning lead when compared to Google's feeble efforts with Google TV. It is probably no coincidence that major cable companies and TV networks were willing to do deals with Microsoft while giving Google TV the Heisman.
"We're increasingly appealing to TV buyers, and we've got a fast-growing interactive-TV business that reaches 35 million people," said Kroese. "And it will be the most accountable TV spend ever."
For example, with SyFy, Xbox will help the network's sales team sell and sevrve ad inventory, starting first with 30-second spots this December. Then by next spring Microsoft and SyFy will start testing NuAds, i.e. interactive ads which incorporate gesture and voice commands. Initially, buyers will not be able to cherry pick individual networks; instead, they will purchase video inventory across Xbox's budding video library. At this point, Comcast and Verizon are not part of the ad program.
"It's going to evolve," said Kroese. "We have nearly 40 new content partners, and they're not coming into [the ad program] all in the same day. But over time we'll have a very big critical mass."
Beyond opening up a new ad market, the string of new partnerships also puts Microsoft in an enviable position in the battle for the living room. For one, it puts serious pressure on over-the-top upstarts like Roku and Boxee. Given that Xboxes can now deliver TV, Netlix, YouTube and Hulu Plus, what exactly do those devices bring to the table, other than cheaper pricing?
Next, the new Xbox Live offering — which, besides tons of partnerships, features a universal dashboard — brings the most desirable Web content to TV, while making it easy to find. Users don't seem to want the whole Internet on their TVs — as evidenced by
Google TV's struggles
, they don't want a browser/keyboard experience and don't seem to want to read blogs on their flat screens. But they don't want limitations either, such as Yahoo TV's app-centric interface or Apple TV's incomplete library. While not completely comprehensive, XBox Live is going to feel pretty close.
"That is definitely our value proposition," said Kroese. "These deals were really about the end-user experience. Xbox is now the largest next-generation TV platform in the world. We're giving them super-desirable premium content through Xbox Live, and they're in control of the experience. We certainly feel like we're in a leadership position."
A position that could wield unexpected influence. For example, the new Xbox Live could make born-on-the-Web series more appealing. Many doubt that viewers are willing to consistently watch originals on their PCs, but they might on their TVs. And with YouTube, and perhaps more importantly new partner Vevo available, those 50 million or so Xbox owners may start reconsidering snackable short-form content.
AOL and Yahoo
would seem to want to jump on board.
There are still plenty of lingering questions regarding Xbox's engagement to TV. For one, despite the deep roster of partners, including Comcast, SyFy, Bravo and others, the broadcast networks are conspicuously absent other than NBC. Where's ABC? CBS? Anybody?
As Google found out, these companies don't like to give up control to anybody. But interestingly, NBC's cable networks are letting Xbox sell some of their ad inventory — something they used to let Google do.
https://digiday.com/?p=2359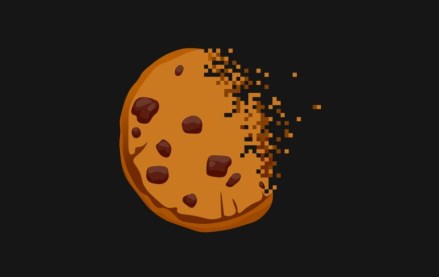 September 21, 2023 • 9 min read
Publishers who attended the Digiday Publishing Summit opened up about their top challenges, concerns and curiosities during closed-door, anonymous town hall meetings.
September 21, 2023 • 4 min read
WBD is seeing ad revenue growth from its YouTube channels and engagement on Threads surpass performance on X.
September 21, 2023 • 4 min read
Powering all of Amazon's hardware is an updated large language model, that could help connected devices actually be smarter.