Meredith, like many publishers, is still trying to figure out how to effectively make money on mobile. Its latest strategy: "gamify" its mobile apps.
The publisher has inked a one-year deal with Kiip, an ad tech startup that serves users branded "rewards" in exchange for completing certain actions on its publishing partners' apps. The deal is largely an experimental one, Meredith's chief digital officer Andy Wilson said. The company is in the midst of dealing with mobile publishing's inherently lower CPMs, and its testing Kiip to see if it can continue growing its mobile revenues.
Meredith has been serving Kiip ads on recipes from Better Homes and Gardens app for the past four weeks, and is planning on integrating Kiip into its most popular app, Allrecipes Dinner Spinner, within four to six weeks, according to Meredith chief digital officer Andy Wilson. When that happens, Allrecipes users could receive a free sample from Quaker Oats after they upload, share or save a recipe, Wilson said.
"The mobile ad experience is different and we're all trying to find ways to make positive for the consumer," he said. "We look at it as an incentive for our users, a way to reward them for engaging."
The rewards approach was pioneered by Kiip in the world of gaming apps. It's a difficult model to export to content, which isn't set up like games with new levels and achievements. The hope is this method of ads — the offers take up the full screen — will prove more effective, and less annoying, than typical mobile advertising banner ads. The mobile banner has done little to thrill either advertisers or publishers. Even a stalwart of display advertising online, Yahoo, said it will move away from standard mobile banners in the coming year.
Initially, Meredith will be selecting from Kiip's pool advertisers to serve the rewards, but Wilson said the publisher is looking to have its own advertisers start serving Kiip ads. Meredith will receive a larger share of ad revenue for any Kiip deals it makes itself, but both parties decline to disclose the exact terms of the deal.
Meredith has been one of the more forward-looking and experimental legacy publishers when it comes to transitioning from print to digital. It's created almost 30 smartphone and tablet apps, embraced programmatic and established a collection of in-house agencies to work directly on brands' behalves. While its national and local advertising revenues each decreased by 2 percent in the first six months of fiscal 2014, its online ad revenues for national and local increased 6 and 12 percent, respectively, during the same time period, according to its latest earnings statement.
Mobile has been a particular bright spot for the company. Allrecipes has been downloaded more than 15 million times, according to president Steve Lacy. Wilson said Meredith's mobile revenue has increased by more than 25 percent since February 2013.
And yet Meredith continues to look for better ways to monetize mobile. It's experimenting with Kiip for a year and will revisit the partnership based on the performance data it collects over that time period. So far, Kiip has increased users' activity on Must Have Recipes, Wilson said.
Still, the "rewards" — Kiip CEO Brian Wong demurred when asked if he'd call them advertisements — are akin to interstitial ads. The model worked well for Kiip's mobile game partners, but that doesn't necessarily translate well to lifestyle apps, especially since they're purposefully designed to interrupt the mobile Web experience. A September 2013 report from market research firm Forrester found that nearly half (47 percent) of mobile users simply ignore in-app ads while slightly fewer (43 percent) think they disrupt the user experience. Considering users are already finicky about being being advertised to on mobile, Meredith runs the risk of spamming its audience.
"If we're giving out rewards that are not as strong or not as tight of a fit, you'll see that devaluation," Wilson said. "You have to be on-brand with the rewards you're offering."
Photo via Shutterstock
https://digiday.com/?p=65284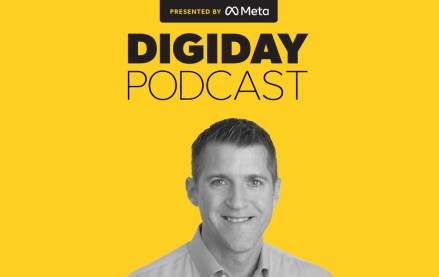 November 28, 2023 • 4 min read
Google's vp of global ads is confident that cookies will be gone from Chrome by the end of next year, despite all the challenges currently facing the ad market.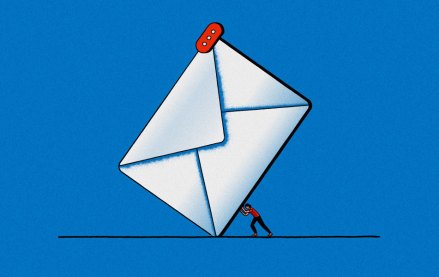 November 28, 2023 • 6 min read
Some email newsletter platforms' click-through rates are actually click-to-open rates, which are measured against the number of emails opened rather than the emails sent. But buyers seem to prefer it that way.
November 24, 2023 • 5 min read
Publishers' events businesses picked up pretty significantly during the back half of this year — and they will focus on sustaining that lift into 2024, according to Digiday+ Research.