The confusing world of programmatic advertising could use some simple terminology. It's no surprise then that AOL CEO Tim Armstrong's formulation of a "barbell strategy" — the high-end premium sales on one end and indirect programmatic on the other — gained traction.
But for Meredith, publisher of titles like Better Homes, Family Circle and Fitness, the barbell eventually will become a medicine ball, as programmatic ad buying moves from a separate operation in the basement into an integral part of the publisher's larger sales strategy. Of course, that's easier said then done. Enter Chip Schenck, a former executive at supply-side platform PubMatic who recently joined Meredith in the new role of vp of programmatic sales and strategy. For a year Meredith has used Google's AdEx, and it will soon implement a supply-side platform, Schenk said. His goal is within three months to have Meredith's 18-person digital sales team selling programmatic as part of large packages.
The challenge for publishers, Schenck said, is embracing a "risk mentality" that doesn't treat automated ad buying as a threat. The following is an edited and condensed Q&A with Schenck on why programmatic is moving into the mainstream with major publishers like Meredith.
What's the programmatic strategy for a publisher like Meredith?
To be successful in programmatic, you need great first-party data to differentiate your performance and selling capability. Of course, you need the tools in place. It's about finding places to source insights. And you need a risk mentality. You have to be willing to test and learn.
AOL has spoken of a barbell strategy. How would you describe Meredith's?
That's the way people are buying now, but we have to direct more to a medicine ball or holistic selling strategy. How do we leverage programmatic as part of direct deals? It's been totally separate. That's something we need to change. Programmatic has a real value to bringing targeted reach at scale.
Sounds like you're going for an alternative that brings it together.
[The barbell metaphor] was coined perfectly. You have a programmatic sales and direct living in harmony. That's a way to service it now, but you have to prep your team to understand how to integrate it into any sale. A lot of RFPs are giving me something special/never-been-done-before, scale and ability to target a specific audience. The only way you can do it is combining programmatic and direct.
Does that mean getting buy-in from the sales team?
I see the challenge is where do you start from the education standpoint. We don't have the real challenge that the sales force is resistant. A key part of my role is scaling, which is getting people talking about it with clients and understanding how it can support a deal.
You've seen publishers implement programmatic strategies at PubMatic. What mistakes will you avoid at Meredith?
The important thing is to keep it simple. You need to keep it to biddable and non-biddable and having a language our sales people talk internally and with clients. There's so many acronyms. We have to show sales people not just how they can make money but how it can benefit clients, not just from a direct-response perspective but from branding.
But money's important to sales people, I'm told. Are you going to compensate them for programmatic buys?
That's still TBD. But Meredith is an extremely cooperative environment, and the management team will do whatever it needs to do to make it a successful client initiative.
How can publishers better use their own data?
Data is looked at as a commodity. We look at it as a scarcity. When we think of how to use our data, we can only work with a certain number of customers. There are a finite number of customers you can work at in a holistic sense. The real challenge for publishers in leveraging first-party data is training the sales team to sell the provenance of the data. When you're selling audience, buyers can get them in many places. But you're selling how your audience is different.
How far down the road is Meredith toward where it needs to be?
I don't think any publisher is more than halfway down the road. The market is changing so fast. Internally, we're way ahead of a lot of other companies. Management understands there are certain risks, but they also understand it's something we have to master.
Image via Shutterstock
https://digiday.com/?p=59989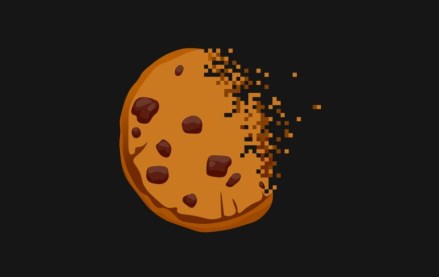 September 21, 2023 • 9 min read
Publishers who attended the Digiday Publishing Summit opened up about their top challenges, concerns and curiosities during closed-door, anonymous town hall meetings.
September 21, 2023 • 4 min read
WBD is seeing ad revenue growth from its YouTube channels and engagement on Threads surpass performance on X.
September 21, 2023 • 4 min read
Powering all of Amazon's hardware is an updated large language model, that could help connected devices actually be smarter.