It is a testament to Buzzfeed's success that it has spawned a series of knockoffs abroad. In India, there's ScoopWhoop, Buzzfeed's clone that churns out headline baits, whacky listicles and infectious curated social content with a South Asian flair.
ScoopWhoop began in August 2013 as a side project for five young agency creatives. It steadily grew from there, causing the founders to quit their agency jobs to work on the site full-time. In December, ScoopWhoop closed an undisclosed round of seed funding from VC firm Gravy Partners.
It is now an emerging player in India's digital-social publishing landscape, being featured in national newspapers like the Times of India and Hindustan Times and even the India Ink section of the New York Times. According to comScore, between March and June this year, its unique desktop visitors have grown from approximately 300,000 to over 1.5 million. It has nearly 302,000 followers on Facebook, which accounts for 60 percent of its traffic.
ScoopWhoop's content will not surprise anyone with passing familiarity with BuzzFeed. There's "10 Things Delhi Has That Mumbai Should Definitely Get," "Nine Things Indian Families Do On Road Trips," and "34 Most Underrated Actors Who've Made Bollywood Worth Watching"among other similar quirky posts.
"We realized that a lot of Indians were consumers of viral social content online, but it was all American—there was nothing in the same format with a strong Indian context," said Sattvik Mishra, co-founder and CEO of ScoopWhoop, who used to be an associate creative director at Webchutney, a digital agency under Dentsu.
In the year since it launched, ScoopWhoop has expanded to a team of 11, including eight editorial staffers who create from six to eight posts per day.
India is, of course, a huge market, with the Internet and Mobile Association of India having projected the internet user base in the country to touch 243 million by June 2014. ComScore reported India's online readership as 74 million last year, growing from 54 million in 2012. It is no surprise then, that several publishers have eyed expansion there. Quartz launched an India edition in June this year, and Business Insider launched its second international site after Australia in India in September 2013. In a natural progression, Buzzfeed itself is next in line, with Rega Jha's promotion as its India editor.
When Buzzfeed does get up and running, it will have homegrown competition. The situation is not dissimilar to what Groupon faced, as its fast growth in the U.S. spawned several imitators in foreign markets. In Nigeria, for example, there's Oodera. PlayBuzz, started in Israel, is growing fast. Buzzfeed is certainly aware of these and ScoopWhoop, as Buzzfeed editor-in-chief Ben Smith called Mishra to compliment ScoopWhoop. No hard feelings, apparently.
"We don't see them as competitors," Jha said. "If anything, their success is heartening to us— it proves that India boasts a large Internet-savvy audience that's hungry for relevant, culturally conscious content."
There's precedence for this. Take Flipkart, an online retailer modeled on Amazon, and Snapdeal an e-commerce retailer that started as a Groupon clone. There's even an Indian Spotify: Gaana and a recent Upworthy twin: Storypick.
"Great startups have taken off in India because of the proof of concept," Mishra said. "Models that have worked abroad, have also successfully worked here."
There are also structural reasons for this spate of copycats. Unlike the freewheeling fail-fast venture capital culture of the U.S., financial backers in India are far more conservative, according to Sree Srinivasan, the chief digital officer at the Metropolitan Museum of Art and the former dean of student affairs at Columbia Journalism School.
"The margin for error is a lot lesser," he said. "That is why they apply what has worked before instead of experimenting."
On the business side, ScoopWhoop is also imitating the Buzzfeed model by doing native advertising, often in the form of catchy listicles. The site is currently running a back-to-school campaign for Pepsi on the hugely popular Friendship Day. It has worked with several other brands, including the National Geographic channel in India, eBay India and travel website MakeMyTrip.com.
ScoopWhoop will soon face stiff competition from its inspiration. In addition to Jha, who has already started the groundwork, BuzzFeed is seeking to expand to about four to five staffers in India. It already has an India-specific Facebook page and Twitter Handle, and plans to start a full-fledged Buzzfeed India vertical in the upcoming months. If Mishra is feeling the heat, he's not letting on.
"India is a hotbed of content, there is enough space for all to peacefully coexist here," he said, adding, "We want to be the go-to website for all social news, as well as among the top 10 websites in India with 25 to 40 million unique visitors a month."
"It all depends on the execution and understanding what works and what doesn't work in India," Sreenivasan warns, "The first movers need to delve into their data to see what's working and capitalize on that."
https://digiday.com/?p=83156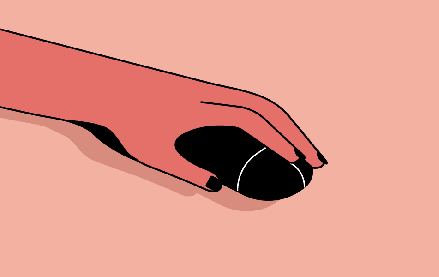 December 1, 2023 • 3 min read
People claim that the role of chief diversity officer is vanishing. However, AI is booming, and the CDO can help ensure responsible AI.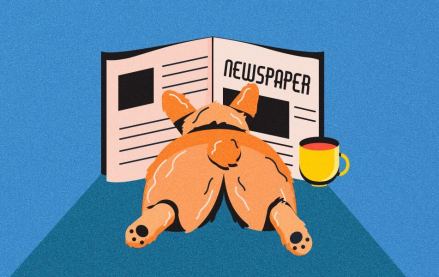 November 30, 2023 • 4 min read
Digiday+ Research found that publishers' programmatic ad revenue didn't quite live up to expectations this year, but they still see it as a growth area.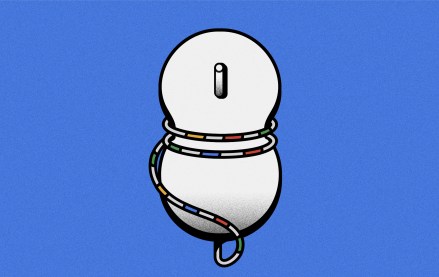 November 30, 2023 • 13 min read
For a couple of publishers, referrals from Google are down upwards of 60%.