Mediabrands' George on Bridging the Silicon Valley-Madison Avenue Divide
September 15, 2011 • 5 min read
•
•
Quentin George is the newly minted chief innovation officer at Mediabrands, the Interpublic Group unit that houses its media assets. In his new role, George oversees the Mediabrands emerging media lab, a virtual component of that, and the Magna Intelligence media forecasting service. George, who was previously chief digital officer at Mediabrands, spoke to Digiday about the divide between Silicon Valley and Madison Avenue, why agency trading desks are a big deal, and how technology is an opportunity rather than threat to how agencies do business. Follow him on Twitter @quentingeorge.
You live outside San Francisco but frequently work with agencies in New York. Is there too much of a divide between Silicon Valley and Madison Avenue?
Silicon Valley is built around people trying to solve problems. They'll stay up late at night to write code that solves problems. At the most cynical view, there are many with brillaint solutions  for problems that don't exist. Look at Madison Avenue. It's very clear that consumers are so far ahead of expectations and sophistication with technology. We can't continue to treat them in the same commoditized way. Madison Avenue has big gnarly consumer problems to solve. Equally you have publishers that are trying to figure out how to use technology to unlock content and make content and distribution make more money. You have the capabilities to solve those problems on one coast and the need to solve them on the other. The problem is you don't have enough people in the middle with credibility on both coasts to articulate those challenges and to find a capability that can be deployed on a problem. I've tried to be that kind of emissary that can articulate what these challenges are in ways engineers can code  to and present those technology in ways marketers can understand.
We often hear that brands are behind consumers when it comes to technology. What holds back brands and their agencies?
How many times have you heard that executives from some company went down to Silicon Valley and took Sea World tours to visit Google, Facebook and the funky companies there? When they came back, how did that impact their marketing budget? The answer is very little. Each of those presentations is telling the company what the coolness factor is and not spending enough time to figure out what the business problem they can solve. We say don't pitch your company to a brand. Tell us what is it you always wanted a client to buy but haven't been able to sell. The conversation changes.They're not pitching the specialist button. That makes us look incredibly smart by understanding and articulating what our clients needs are. It gives the technology partner an opportunity to not just sell something but to start to connect in real relevant language with Fortune 500 brands. They want to be relevant, but they're being forced to package things in a lowest common denominator way.
What shift going on right now is under-appreciated?
This agency trading desk thing is a big deal. It's not a phase. There are open concerns around compensation models. But that aside, clients are getting great value, agencies are getting fair returns, the right publishers are getting compensated and consumers are getting more relevant ads. We want to be the performance-based compensated agency. Stop rewarding us for activity and start rewarding us for results. Agency trading desks are giving us higher confidence in understanding what performance ought to be.
What's the biggest challenge facing agencies?
For creative agencies the challenge is "what is my role?" because the traditional notion of the brand steward is eroding. Many clients want great creative but they can buy it from a small specialist shop and use a big media agency to distribute it. There will always be clients that have significant needs, but it's hard to justify for a big global brand that does a few difference messages a year that you don't need a big creative agency network. On the media side, there's frustration on the client side to understand the implication of separation of media and creative. I don't think the automatic answer is to reintegrate. But there's been significant damage done by keeping them separate.
It used to be Google that was feared as distermediating agencies. Should agencies worry about technology displacing them?
What we're likely to see is that clients will hold agencies to be more efficient in what they do. The smart agencies are figuring out that technology can enable that. It's more of a dependency than a threat. We need to figure out how to use technology to be more effective. That's what clients demand. Marketing isn't getting easier. Clients expect more from us and expect us to manage it. It doesn't matter if Google is the point solution. The client is more likely to hold us accountable to do that. If Google allows us to perform a function with a tool, then why wouldn't I use them? If I don't make a dime on commoditized labor in any event, what's the point? That's not the game anymore. That's not where the margin opportunities are. We want to get compensated by high-impact, strategic work that drives business results. Google won't give that to you. You still need a highly strategic capability to do that. You have to combine the human competency with smart tools, then you have a good business.
https://digiday.com/?p=2677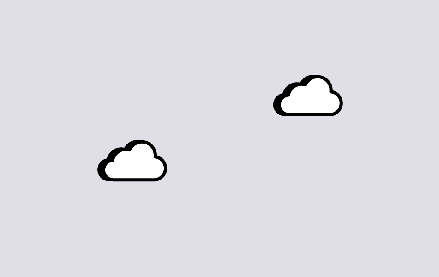 November 29, 2023 • 6 min read
Reducing carbon emissions from the digital ad ecosystem is an important priority, but various players are skeptical that much can — and is — being done to practice sustainability.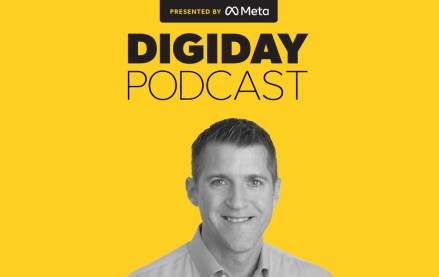 November 28, 2023 • 4 min read
Google's vp of global ads is confident that cookies will be gone from Chrome by the end of next year, despite all the challenges currently facing the ad market.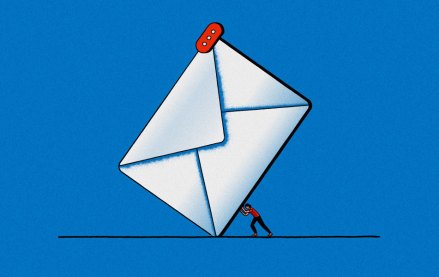 November 28, 2023 • 6 min read
Some email newsletter platforms' click-through rates are actually click-to-open rates, which are measured against the number of emails opened rather than the emails sent. But buyers seem to prefer it that way.