Media Briefing: Publishers grapple with an existential crisis as they prepare for post-cookie landscape
January 20, 2022 • 10 min read
•
•
This Media Briefing covers the latest in media trends for Digiday+ members and is distributed over email every Thursday at 10 a.m. ET. More from the series →
This week's Media Briefing looks at why some publishers would prefer to completely reset the online ad market amid the third-party cookie's demise rather than repeat the problems the cookie introduced.
Burning for control
The web's looming measurement mess
Marc Benioff and Patrick Soon-Shiong assess their media investments, how the New York Times beat out Amazon and Condé Nast to buy The Athletic, Forbes employees criticize publication for workplace inequity and more
Burning for control
The key hits:
An email-centric post-cookie identity picture poses a problem for the overwhelming majority of publishers that will lack sufficient scale.
Non-email-based alternatives like curated marketplaces relying on contextual data present one option for publishers.
But the ultimate solution may be a complete reset of the online ad marketplace.
The web's identity crisis is getting "pretty existential," as one media executive put it.
Some publishers have already come to the conclusion that they will likely never accrue enough email addresses to replace the third-party cookie and satisfy advertisers' demands for individual-level targeting. That assessment was made even more acute earlier this month when NBCUniversal announced its first-party data platform that the Comcast-owned conglomerate claims to span 150 million individuals.
"Email addresses aren't going to scale on the open web with publishers like us," said a second media executive. "For NBC, ABC, anybody with a CTV or streaming [property] or anywhere where you have to authenticate every time you use it, those are the people who will win in identity."
The first media executive recalled a recent conversation with an executive at a large telecom company that had set a goal of accruing 40 to 50 million members of its existing customer base to opt into that company's first-party data platform. "I think they got to 9 million," relayed the media executive. Perceiving that this telecom would have had an advantage to load up on first-party data but only cracked 20% to 25% of its goal, "maybe the rest of us should not be chasing the scale game."
"As marketers want to get more specific and understand and identify their audiences more, we're going to struggle to figure out how to do that based on the scale of, essentially, the internet," said a third media executive.
"On the data front, none of us have the scale of an NBC or a large TV player," said a fourth media executive.
Where does that leave the broad swath of publishers then?
"Publishers should really consider burning the whole thing down," said a fifth media executive. This person was joking. Sort of. While they and other media executives are not intending to torch the online advertising marketplace, they are hoping for something akin to the controlled burns that Native American tribes had conducted to avoid widespread wildfires and spur plant growth.
One way that could manifest is through publishers themselves opting out of email-based cookie alternatives. Some, like Insider, BuzzFeed and Group Nine, already are by refraining from building their respective first-party data platforms around email addresses. Others are looking to move more of their inventory from open programmatic marketplaces to curated marketplaces.
Operated by ad tech firms like YieldMo and GumGum and even by publishers like Vox Media, which has Concert, curated marketplaces only offer inventory from selected publishers, sometimes grouped into category-specific segments, and base their targeting on contextual data, like the keywords on the page carrying an ad.
"I see [a curated marketplace] as somebody who's bringing attention to my inventory in a marketplace that I have a lot of control over. Because I do set floor pricing, I do set the rules of engagement for it," said a sixth media executive.
Some other media executives, however, were more skeptical of curated marketplaces. These media executives were generally wary of exposing themselves to outside companies altogether. That includes the companies operating curated marketplaces but also the companies proffering alternative identifiers.
"This is about control and access to scale. To do it by allowing people to scrape your pages or put code on pages that you don't feel as secure about or you don't know what happens with the data, that's a challenge for publishers," said the second media executive.
"The risk is probably less technical and more strategic in the sense of, if your data is in a pool of data, does that diminish the value that you could have if it was truly only available in a standalone way? And if so, what are those trade-offs?" said the first media executive.
The overarching risk for publishers is a post-cookie landscape that features the ills that the third-party cookie introduced for publishers. The third party was initially adopted as a means of enabling publishers to band their inventory and audiences together to satisfy advertisers' growing demand for individual-level targeting at scale, which they had gotten a taste for from Google and Facebook. But over time it enabled ad tech intermediaries to intercede in publishers' dealings with advertisers and resulted in publishers' inventory being devalued. And now it may be happening all over again.
"There's just so much fucking ad tech middleman stuff, excuse my French. So much," said the fifth media executive. "It's like, every single time there's a change, we just come up with a new way to give some guy in the middle a bunch of money."
So, again, the question of where does this all leave publishers? Inching closer to the flames, it seems.
"There's going to be a whole rebirth of all this stuff, I think," said the third media executive. "Hopefully." — Tim Peterson
What we've heard
"Diversifying into food [as a content category] is really big. It's got super high RPMs relative to everything else. It also has a higher success rate for internal recirculation than other verticals do. We find it as a very good second article for most people on the site."

— News publishing executive
The web's looming measurement mess
Publishers are not isolated from the measurement overhaul sweeping the media industry. As TV networks and streaming services work to wean themselves off Nielsen, publishers are having to confront how the third-party cookie's demise will impact the measurement of ads on their sites.
"We need to rethink how we're talking about measurement, how we're doing it," said one publishing executive.
Online publishers have relied on the third-party cookie as a means of measuring how the ads running on their sites perform for advertisers, from gauging brand effectiveness to attributing product sales. But in roughly a year and a half, that method will be effectively taken off the table when Google disables third-party cookies in its dominant Chrome web browser.
So what are publishers to do? The answer — like many things cookie-related — is unclear. Cookieless measurement options for web publishers appear hard to come by at the moment.
"I'm worried about the dearth of measurement solutions at scale for the open web, which has the potential to put us and other digital publishers behind the eight ball," said a second publishing executive. — Tim Peterson
Numbers to know
$68.7 billion: The price Microsoft paid to acquire videogame company Activision Blizzard, which, if it goes through, would be the tech company's biggest-ever acquisition to date.
$16 million: The amount The Arena Group (a digital publishing company formerly called Maven) paid to buy AMG/Parade, which publishes Parade Magazine.
7: The number of Chicago-based G/O Media employees who were told to relocate to Los Angeles, without a cost-of-living adjustment, or lose their jobs. All seven employees decided to take their union-contract-protected severances rather than make the move.
$60,000: The new salary floor for New York Magazine's union workers after the union reached a deal with the company for its first contract, after more than two years of negotiations. More than half of the staff will receive a pay increase, with some employees earning up to $20,000 more than they previously were.
$599: The price of an annual subscription to Axios' new Pro Deal newsletter business.
What we've covered
Where publishers see revenue growth in 2022:
For all the progress publishers have made in diversifying their businesses, many of them head into 2022 more optimistic about their advertising businesses than the revenue streams that complement them, according to new Digiday+ research.
Yet there are nuances to how that optimism is distributed. Among publishers that consider subscriptions to be a primary source of revenue, for example, a greater share are optimistic about their subscription revenues growing than the share that's optimistic about their ad revenue.
Read more about trends in anticipated revenue growth here.
Why media unions are demanding to participate in management's return-to-office planning:
Nearly two years since the pandemic began, media employees are still dissatisfied with their companies' plans to bring them back to the office. For many media unions, the latest battleground is not the fight for wage increases or promotions: It's the return to in-person work.
Media unions demand management come to the bargaining table over RTO plans and are fighting back against office return mandates and dates.
Read more about the conversations around return-to-work here.
WTF is Web3?:
"Web3" is the latest label to describe this next era of the internet, but it's unclear whether publishing execs are aware of just how much it has the potential to impact business in the coming years.
Web 3.0, or stylized as Web3, is the label being applied to a decentralized version of the internet that would be jointly owned by the users and the builders. Essentially, this is the antithesis to how centralized platforms like Apple, Google and Facebook operate, by monetizing data extracted from users on a daily basis.
Read more about Web3 here.
How Leaf Group transitioned to being a commerce-dominant media company:
Over the past eight years, Leaf Group (formerly known as Demand Media until 2016) has transformed itself from a SEO-focused content farm to a commerce-driven media company that sold for $323 million to Graham Holdings last June.
Much of that transition was done at the hands of CEO Sean Moriarty, who wanted to build a portfolio of expert-led content that readers turn to when making purchases.
Listen to the latest episode of the Digiday Podcast here.
Recurrent Ventures — the next big private equity-fueled media conglomerate?:
Recurrent's modus operandi — acquire mostly struggling, legacy enthusiast media brands, centralize non-edit resources while preserving editorial departments — seems to be working so far.
The company tripled its revenue in 2021, and CEO Lance Johnson expects a profit margin of more than 20% for the year, though he declined to share specific figures.
Read more about Recurrent Ventures' 2022 growth strategy here.
What we're reading
Vanity purchase or strategic play, Marc Benioff is in the process of transforming of Time:
Nearly four years after buying the legacy magazine from Meredith, Axios reports that Time is projecting 30% revenue growth this year, amounting to over $200 million. CEO and editor-in-chief Edward Felsenthal said that approximately one-quarter of that revenue is coming from its studios business, which is just two years old.
$1 billion in, Los Angeles Times owner Patrick Soon-Shiong talks about his investment in the newspaper:
Four years after pharma executive, Dr. Patrick Soon-Shiong purchased his "local newspaper," the Los Angeles Times, for $500 million, he said he wants this business to become his family's legacy, the Press Gazette reported. To prove it, he said he has invested hundreds of millions of dollars into modernizing parent company California Times group (which includes the L.A. Times and the San Diego Union-Tribune), amounting to close to $1 billion of investment.
Sports reporters are relying on Twitter to reach the masses:
NBA sports reporters Shams Charania and Adrian Wojnarowski have assembled massive followings on Twitter, and those followers are closely watching their feeds for the latest news of trades, injuries or free agent signings in the industry, according to CNBC. Because of this, Charania, Wojnarowski and other journalists in a similar position are being courted by media companies who want to benefit from their fan bases.
Inside The New York Times' acquisition of The Athletic:
Before the sale of The Athletic was finalized, The New York Times increased its offer by 10% to beat out Amazon, Condé Nast, DraftKings and private-equity firm TPG Capital, according to CNBC. Despite the sports publisher never being profitable and burning through $100 million between 2019 and 2020, the bid for The Athletic reached $550 million.
Despite reporting on wealth, Forbes' employees claim they're underpaid and overworked:
Forbes has built its reputation as a media company by celebrating business success and wealth. However, Insider reports that employees of the publication say they're facing workplace inequity, working long hours and are being compensated at low rates. With the publisher's upcoming IPO, some are doubting whether or not going public will benefit staffers.
https://digiday.com/?p=437432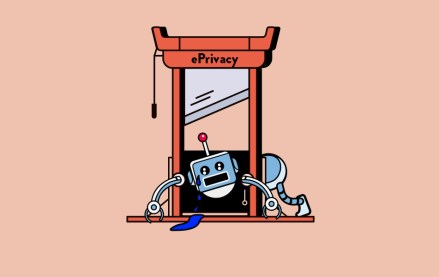 September 29, 2023 • 5 min read
•
•
Publishers are unsure if blocking AI web crawlers is enough to protect their content from being scraped and used to feed AI tools and systems.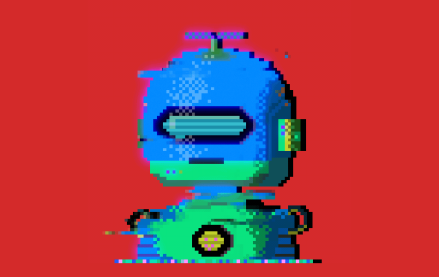 September 29, 2023 • 6 min read
•
•
New features include a new chatbot called MetaAI, Bing search integration, new AI image tools, and dozens of celebrity characters.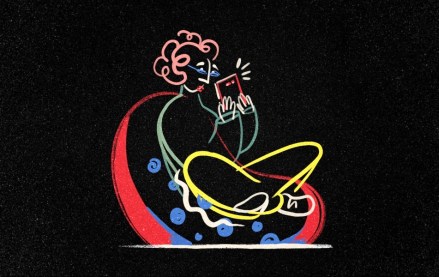 September 28, 2023 • 3 min read
•
•
The Financial Times has launched another lower-priced, subscription-based mobile app product a year after the debut of FT Edit to reach international readers.