'Maximize results and minimize pain:' To ease branded content pains, agencies appoint creative experts
October 15, 2018 • 5 min read
When a Publicis Media client wants to run a campaign including branded content, people from Spark Foundry's content shop will join strategists, account and ad buyers to plan the campaign. As the content enters production, whether it's picking talent, being on set or reviewing final cuts of a video, Spark Foundry's various social, publishing and digital experts will be involved.
A lot of advertisers are attracted to branded content as a way of telling a story about their brand — and the publishers are attracted to the money they can make with their ability to parlay their editorial knowhow into campaigns that look like regular content. But many brands are still new to the idea of having publishers tell their stories, many media agencies don't have a background in content creation, and the campaigns often involve many pieces of content in multiple formats. As such they require more back-and-forth between the client, agency and creator of the campaign, often a publisher content studio, than a typical digital display ad. (And all those headaches and extra fingers in the pie ends up cutting into margins.)
Big media agencies are increasingly adding content specialists to wrangle these content campaigns. Spark Foundry takes the lead on content creation at Publicis. Dentsu Aegis' Carat USA has a team of around 30 content experts to manage such campaigns, typically from project management, production and journalism backgrounds. Horizon Media is moving in this direction, too. Publishers are starting to see a rise in mid-sized agencies adopting such roles, too; one said half the agencies they deal with has someone in that role.
"In the past, it would have been, 'I'm going to toss this over a fence and this team is going to solve it and toss it back,'" said Erin Vogel, svp and creative lead for brand content at Spark Foundry. "There's nothing worse than thinking you have a big idea and then it's all wrong. These big reveal meetings — we've done away with those. We're at the table with their branded content studios so it's not emails or a game of telephone. If there's a pushback, it's usually solved within a conversation."
Brands need hand-holding
Brands are also driving the creation of this role at agencies that in the past wouldn't have thought these lower dollar-value campaigns were worth the extra expense, said a senior content executive at a major brand who wasn't authorized to speak on the matter.
"Clients are needing to know the impact [of a campaign] and they're at a loss as to what they should let publishers do; they don't know what judgment calls to make, so they're looking to the agency to help," the exec said. "I think [agencies] are recognizing, brands are interested in new kinds of relationships with publishers, and it's in everyone's interest to have the expertise to maximize results and minimize pain."
In the past few months, these roles have gotten involved even earlier on in the process. At Carat, they'll join the client meeting when the agency makes its recommendations, instead of later on when the publisher is brought in, as it was done in the past. Driving the change is that the agency realized that as it learned more about consumers, there was a greater need to develop more finely targeted campaigns, said Angela Steele, chief strategy officer of Carat USA.
"We can target them better, but that means content needs to be more closely linked to those individuals," she said.
In theory, having more experts at the table is a good thing. Publishers appreciate it, Steele said. "I think it's a welcome change. We'll have much clearer defined content requirements," Steele said. "They've longed for more direction and specificity. You may have 25 different iterations of an asset. Before you might have three to five. So it's giving them the direction to deliver on that personalization. It lets us get prerequisites of approval in place earlier on."
Friction with publishers
From the publisher perspective, there's a lot of good in this. They get more contact with someone who understands the client's perspective and who can help sell the campaign to the client.
"It makes sense because creating content isn't part of their experience," Annie Granatstein, head of The Washington Post's WP BrandStudio, said of agencies. "Sometimes people on those teams are very helpful because they do speak our language and that makes things go faster. We're used to working with agencies that have absolutely no background." Granatstein said she would like to see agencies involved even earlier on in the process.
But sometimes the agency liaisons don't actually have a creative background, they're just someone from another part of the agency who was picked for the job, publishers say. Having more people in the mix has also led to tension with publishers when agencies insert themselves into a process previously controlled by publishers.
"One agency with a branded content team has become a really great advocate for us and reinforced our plan to the client," said Mike Rucker, vp, creative director of the NBC News Brand Studio. "We've also had clients that want to get involved and we get stuck in endless feedback loops, and the agency team wasn't helping. If they get it, then they can become allies. The flip side is if they're worried about demonstrating their own value."
"Some view themselves as content geniuses," sniffed another publisher content studio exec.
"I think for the most part, [publishers] see the value of it," Vogel said. "The obstacles have been getting comfortable with a new type of media team sitting in an agency. Before it was, 'We're the editors, we know our audience, we're going to build custom content for you.' Once the trust is there that we're trying to accomplish the same thing, it becomes easier."
https://digiday.com/?p=307250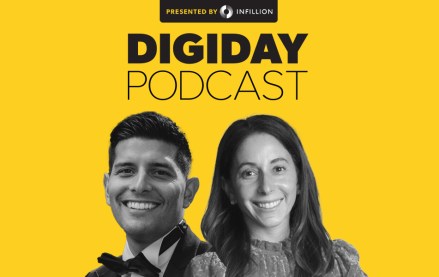 September 26, 2023 • 3 min read
In a live recording during the Digiday Publishing Summit, the news executives called for more nuanced conversations with advertisers around their brand safety concerns.
September 26, 2023 • 4 min read
After investing in one generative AI startup and suing another, the company will let customers create images on its website and an API.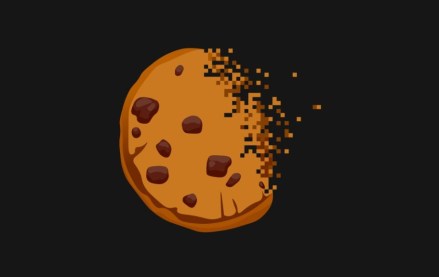 September 25, 2023 • 1 min read
During the Digiday Publishing Summit, execs from companies including Condé Nast, Dotdash Meredith and Thomson Reuters assessed the industry's readiness.