'Not a simple process': Marketers struggle to recruit in-house media talent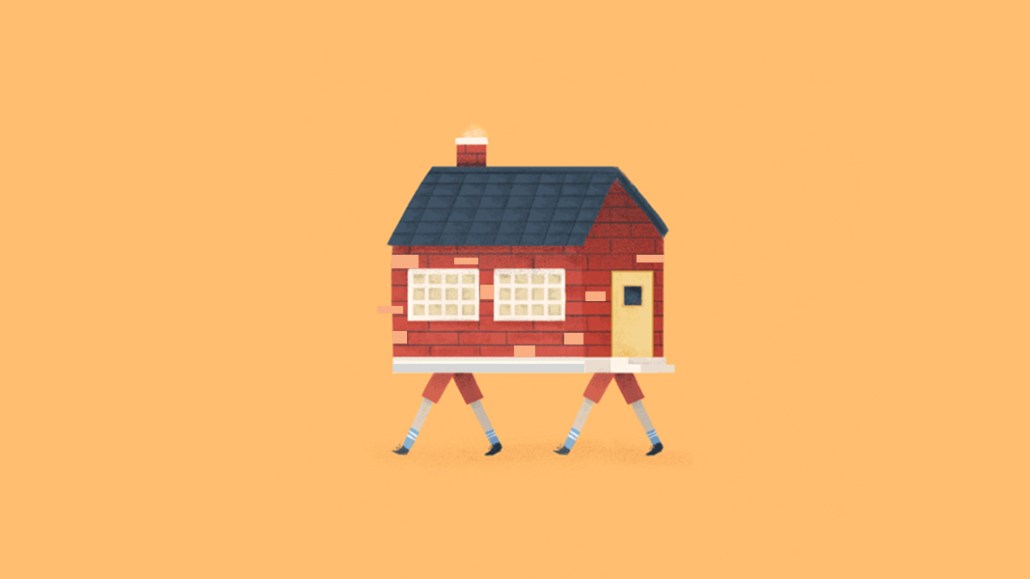 Advertisers are realizing that taking control of their media planning and buying is easier said than done.
Big brands increasingly to want to in-house their media strategy. As senior marketers realize how much they're overspending on online media, hiring media directors, building media divisions and owning ad tech are viewed as a way to establish control over what gets spent. The reality, as those marketers are finding, is that in-housing comes with challenges.
The need for talent has been flagged as the biggest barrier for advertisers looking to exert greater control over how their media is bought, according to a study by marketing consultancy ID Comms of 130 media, marketing and procurement executives. Advertisers, on average, rated accessing the best talent at 2.5 out of 3 (3 being the most important need), while agencies scored it 2.3.
Where it gets tricky for advertisers is convincing executives to ignore the lack of variety and clear career progression on the client side, and leave their agencies. As beleaguered as the media agency model is, it's still growing at a level that affords traders and planners scale that most advertisers can't match. "Moving buying in-house is not a simple process, and the truth is that there are many questions that those brands that take this step will have to answer," said Susy Pyzer-Knapp, a consultant at ID Comms. "The biggest of these will be how they attract the talent they need to ensure they have access to the best tools and smartest trading strategies."
The recruitment challenge isn't helped by the fact that many advertisers are still figuring out a long-term media strategy — and therefore struggle to justify the cost. It took five years for L'Oréal's media director Gayle Noah to get two more specialists on her team in the U.K. and Ireland, for example.
Like Graeme Adams, head of media at telecommunications firm BT, found when he joined the company in 2011, just because advertisers want media specialists doesn't mean they are ready to view it as a long-term investment. On a scale of 1 to 10 — 1 indicating the media buy dictates the plan and 10 indicating the plan dictates the buy — procurement respondents believe the media buy dictates the plan (5.3), while marketing respondents, believe the media plan defines the buy (7.3), per ID Comms. The disconnect spotlights the inconsistent priorities within the industry, with some marketers focusing on quality, while others chase cost.
Until they can address the talent and cost issues of in-housing media, advertisers are looking beyond agencies for help. A recent survey by the World Federation of Advertisers of 56 advertisers that spend more than $90 billion (£64.6 billion) in annual marketing spend revealed 6 in 10 (59 percent) are working with independent advisers for media consulting. The service remains a new area, per the report: 61 percent of respondents use independent advisers occasionally or sporadically; 14 percent use their agencies or other suppliers for similar services; 20 percent defer to their own media expertise; and 7 percent don't see the need for media management.
"Media management is a complex art, and many multinational marketers use advisers to help them navigate a constantly changing ecosystem," said Matt Green, global lead for media and digital at the WFA. "The role that advisers play has become wider and more sophisticated, as marketers seek to maximize the value of their media activity and align their external partners with their business goals."
It's why language-learning company Rosetta Stone has its own in-house team instead of an agency. Caitlin Romig, senior manager of digital marketing, oversees a team of seven specialists across social, mobile, partnerships, display, paid and remarketing, and she has never worked with a media agency in her seven years at the company. "We don't have the budgets of Unilever or Coca-Cola, so we're a performance-based marketer, and everything that we do ties back to finite data," she said. "It's important that we're not sharing that data outwardly with an agency that could potentially work with a competitor down the line."
https://digiday.com/?p=280045