Coffee's for Closers: Making It in Ad Sales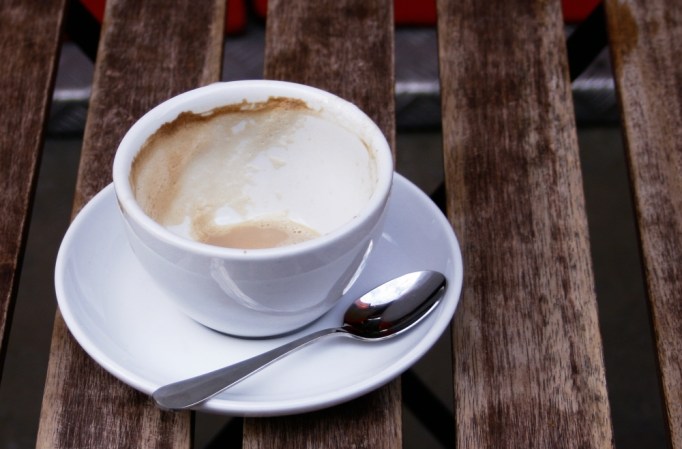 Life as a salesperson can be tough, especially in the fiercely competitive world of digital media. Media buyers have more options than ever, which is making it harder than ever for sales people to cut through the clutter and gain the attention of those elusive media buyers.
With that in mind, we asked some industry veterans what tips they'd give those just embarking on a career in media sales and what they wish they'd known in their early days on the job. Here's what they said:
You have read the maximum number of free articles.
Digiday
+

Membership

Subscribe now for access to unlimited Digiday content, premium research reports, exclusive newsletters, invitations to member-only events and more.
This content is available exclusively to Digiday+ members.
Digiday
+

Membership

Subscribe now for access to unlimited Digiday content, premium research reports, exclusive newsletters, invitations to member-only events and more.
Be a student of media
Be students of all media. To understand the role of each medium and its respective strengths will lead to a better understanding of how media plans are constructed. Sellers who are fluent in talking about all media will lead dialogue-filled and thoughtful sales calls which should result in ad solutions that work for both sides of partnerships. — Peter Naylor, evp of digital media sales at NBC Universal
Don't talk, listen
Never waste a buyer's time. Too often sales folks think their job is simply to talk about their product. In reality, no one really cares about your product unless it can solve a problem for them, or help sell more of their products or services. So the time to talk about your product is after you have given the buyer some understanding of how you are going to help them. This is in fact where the real art of selling comes in and, of course, relies heavily on the seller's ability to listen. Finally, build trust. Friendships are great, but trust is so much more important. And trust is really built around following the first two points and then delivering great results. — Jim Spanfeller, founder, Spanfeller Media Group
Advertisement
Just say no
Think about how you want to be perceived. This is true for both internal and external relationships. Always treat everyone in the same manner with how you would want to be treated. That sounds basic, but it's too often overlooked in a business context. In client meetings, don't be afraid to answer a question with "I don't know; please let me get back to you." That is so much better than winging it. Don't be afraid to say no. Say it politely, of course, and explain yourself. But realize it's a very effective word in business dealings when used appropriately. Remember that you are not here to make friends; you are employed to provide value to their business by working with your business. Don't worry; you'll make those friends after you provide value.  — Jason Krebs, head of sales at Maker Studios
Be a great communicator
Read. Learn everything. Be a sponge. Treat everyone well. There's no us and them, it's we. You may need that operations person or sales planner more than they need you one day. Be the first one in the office. Often you'll find it's you and the CEO there at that time. Get involved. The IAB, for example, has many committees in need of active volunteers. Don't get caught up in the next step. If you kill it, the next step will come to you. Socialize. Your peers on the agency side will matriculate. Some will become heavy hitters in a few years. Be a confident public speaker. Go to Toastmasters, a cheap and easy way to stand out in a crowd of other sellers. Be a great writer. If you can't write well, you won't be able to communicate well. I fire people for bad grammar. — Randy Kilgore, CRO at Tremor Video
Work your ass off
Work your ass off. Be the first one in and last one to leave every day. Be a student of the business. Build trust while building relationships. Don't be all things to all people. It's OK to say no, as long as you can turn that into a yes. Understand the agency/client dynamic. Be creative to break through the clutter. And work your ass off. — Steven Rosenblatt, chief revenue officer at Foursquare
Sign up to get the day's top stories at 6am eastern.