Magna forecasts global ad market to continue growth as retail and social media accelerate
June 19, 2023 • 4 min read
Ivy Liu
IPG's Magna unit expects the global advertising market to continue growing in 2023, boosted by retail media and social media bouncing back.
Magna's June update to the global ad forecast is estimating revenues of media owners advertising revenues to reach $842 billion this year, up 4.6% from $805 billion in 2022. While ad spending slowed in the first quarter due to economic uncertainty and lack of cyclical drivers, ecommerce and retail media are contributing to more marketing dollars. Retail, auto and travel are also adding to the growth.
Vincent Létang, evp of global market research for Magna, noted that traditional media formats will struggle this year, and uncertainties will continue to impact the industry, including the TV writers strike.
"Some of the uncertainties hovering above the media industry and the economy will fade away in the second half, e.g. the debt ceiling negotiation, and the little financial panic around March," Létang said. "In a nutshell, we don't need to assume strong economic recovery to predict that ad market growth rates will recover somewhat in the second half – certainly digital formats will."
But in 2024, there should be some economic stabilization and the return of the U.S. presidential elections, Paris Olympics and Euro Football championship that will "re-accelerate ad spend," the report noted.
Media formats
While traditional, editorial media companies and branding formats and TV advertising revenues will shrink this year, digital pure-play ad sales and retail media networks are expected to grow.
Digital pure-play advertising sales will increase by 8.5% to reach $577 billion dollars, accounting for 69% of total ad sales. This is driven by organic growth factors, thorough ecommerce, retail media and other media consumption shifts. Search and commerce formats remain the biggest ad formats – reaching $296 billion, up 9.1% from the previous year.
After seeing its worst year in 2022, social media formats will get "reaccelerated" this year as they increase 9.4% to reach $172 billion, per Magna. And Meta and other social media vendors seem to have recovered from its losses due to Apple's changes to its OS in late 2021.
Retail Media Networkls are expected to reach $121 billion in ad sales this year, up 12% from the previous year – much of it driven by product search and ecommerce sponsorships. In terms of the commerce and retail players, Amazon and Alibaba are the most mature, accounting for 83% of the segment. But traditional retail chains like Walmart and Carrefour are keeping up by providing first-party consumer data to attract the CPG brands.
Industry verticals
Travel and automotive are making a comeback after COVID and supply chain challenges from the past few years. These two industries are growing marketing spending by more than 10% in most markets this year. Meanwhile, the verticals that are struggling in sales and stagnating in spending include tech and telecoms, finance, real estate and restaurants.
In particular, some CPG and Fast-Moving Consumer Goods products are shifting their spending due to inflation challenges. Many brands are increasing their performance spending through search and Retail Media Networkss, while ecommerce sales continue accelerating for food, beverage, personal care and household items.
"CPG brands are … probably growing total ad budgets, but linear media and television budgets are, in many cases, de-prioritized for the time being. But again, CPG brands display a range of strategies across markets, and Food or Drink verticals are actually up in some markets where inflation is slowing down," the report noted.
Media owners
Magna also found the market has become more competitive than it was one or two years ago. The three largest media owners in 2022 were Google, Meta and Alibaba – together capturing 47% of the global ad spending across all media and all markets.
This is down from 49% in 2021, as Amazon and Apple in the Western markets and Bytedance, TikTok and Pinduoduo in China caught up. The first quarter of 2023 showed that this rebalancing may continue, with slowing growth from the major vendors as the smaller giants gain more in the markets.
"2022 was the first year in a long time when the top three lost share," Luke Stillman, svp of global market intelligence in marketplace strategy, said in a presentation of the Magna findings.
https://digiday.com/?p=507727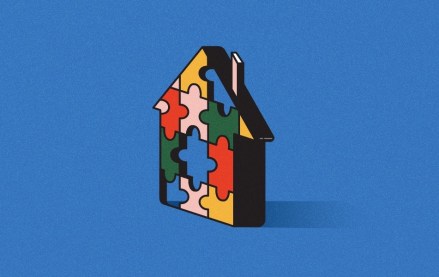 September 22, 2023 • 4 min read
Apartment Therapy's president Riva Syrop took the stage at the Digiday Publishing Summit to discuss the convergence of commerce and sponsorship revenue within its Small/Cool event.
September 22, 2023 • 4 min read
Media execs took stage at the Digiday Publishing Summit to discuss the growing importance of ROI in ad campaigns this year.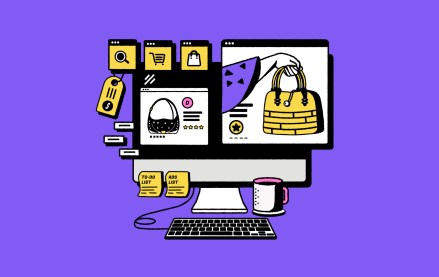 September 22, 2023 • 4 min read
CEO Satya Nadella said AI assistants will be as ubiquitous as PCs and will help users navigate across apps, operating systems and devices.