At London ad conference, marketers continue digital media critiques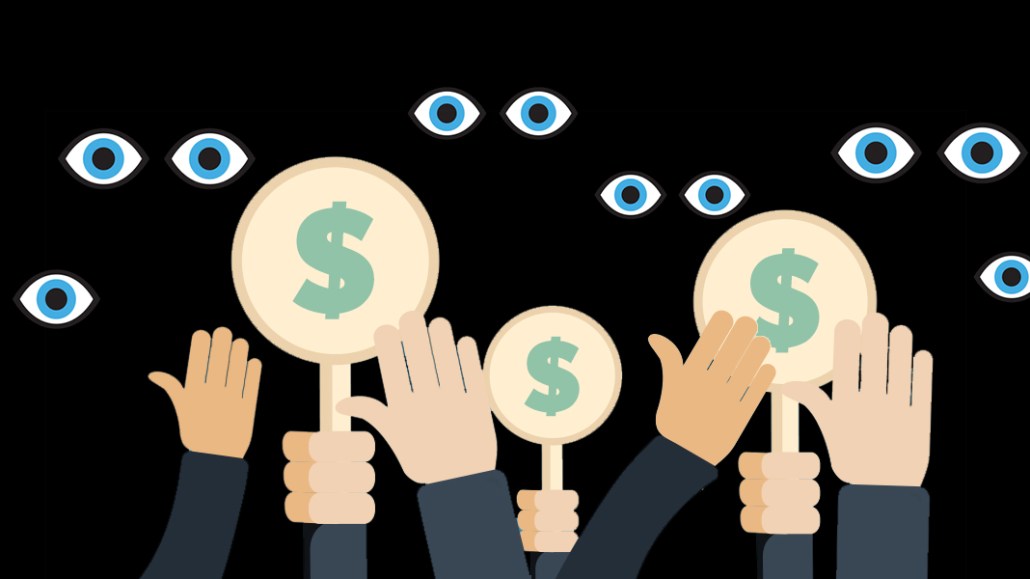 Marketers are finding their voice in publicly sharing their frustrations with digital media, in particular with its biggest players: Facebook and Google.
At the British advertiser trade body ISBA's annual conference in London this week, marketers took several pot shots at digital media for being opaque, lax on brand safeguards and slow on stamping out fraud. The message: Thanks for being upfront about the issues, but get moving on fixing them.
In sign of the general unease with the normal happy-happy-joy-joy talk from tech platforms, Geoff Seeley, Airbnb's director of global connections and media activation, drew applause when he said Facebook "lived in a bubble" after Facebook vp of Northern Europe extolled Facebook's efforts at being responsible platform. Another executive, who spoke to Digiday on condition of anonymity at the event, expanded on those frustrations with issues closer to his wallet: "To be frank, I'm far more concerned by Facebook's attitude and commitment to cross-industry initiatives, from verification to audience measurement."
Royal Bank of Scotland's CMO David Wheldon said Google's and Facebook's fixes "hadn't been good enough, but were better than nothing." While marketers may not always get it right — one senior marketer conflated ad fraud and brand safety onstage — they're more willing to express frustration digital media isn't solving problems it created.
"We're here to run businesses, not to create nirvanas of imperfect measurement," said Zaid Al-Qassab, BT's chief brand and marketing officer, who prefers the U.K. adopt its own viewability standard rather than rely on an eventual global standard. "I'd love to get to where Unilever wants [with a global viewability standard], but I feel that's being used as an excuse by publishers to kick the can down the road."
Al-Qassab is working on implementing BT's own viewability standards, though he won't rule out having higher thresholds for brand campaigns versus slightly lower ones for direct-response ads.
Kudos were given to Google and Facebook when Procter & Gamble's top marketer Marc Pritchard praised the so-called walled gardens for their attempts to provide greater transparency over data and metrics a year after he lambasted them. He pointed to how quickly P&G's brand Tide was protected by online media's power brokers earlier this year amidst the detergent's involvement in a dangerous series of video dares. Within a matter of hours YouTube had swept the entire platform free of those videos, revealed Pritchard, and had tweaked the algorithm to show a safety video in place of the controversial viral post. Both Facebook and Snapchat did the same, he added.
At the same time, actions speak louder than words. P&G reduced waste by 20 percent last year and actually increased reach by 10 percent. There's still work to do, particularly for VOD measurement and MRC accreditation, concluded Pritchard, but P&G "has the objective third party data that we need to make good media spending decisions."
Marketers often shy away from publicly discussing how agencies spend their money. Based on what he's heard as president of the World Federation of Advertisers, Wheldon suggested this may be due in part to concerns about those strategies reflecting poorly on them. At the event, however, two examples illustrated what a transparent relationship between advertiser and agency might look like. Both Barclays and the U.K. government outlined their new agency models, which pay closer attention to audits, contracts, talent, process, remuneration and performance incentives.
Barclays' media strategy with agency OMG isn't just about understanding the return on investment of its media, said Tom Corbett, group head of sponsorship and media at the bank. It's about the "value of your media agency partnership," he said. Until you understand that value, he added, "you can't put a price on what it's worth," which is why for Barclays, "certain remuneration models that are out there in the marketplace simply don't work."
For all the talk of taking responsibility of media at the conference, few marketers openly discussed their programmatic strategy. When Nigel Gilbert, vp of strategic development at AppNexus, asked marketers at the event how many of them had a direct relationship with their demand-side platform, just three hands went up. Advertisers in the U.K., it seems, would rather scrutinize the devil they know — agencies. Ad tech companies almost get a "free pass" from senior marketers, Gilbert said. AppNexus has been to "see some very large brands who you would argue do not put us in the same position that they would their agency."
https://digiday.com/?p=278428