If there's one thing the digital media industry loves, it's advertising forecasts, particularly if they relate to new and emerging channels such as mobile, video and social media. There's a brisk business in predictions; research firms, analysts, vendors and agencies all try their hand at prognostication. The typical results, which predict incredible growth for digital media, are sure-fire headlines in industry publications.
But in reality most of these predictions are little more than informed guesses. Sure, it's nice to hear about the growth potential of the industry you work in, but it's essentially impossible to predict the future of new ad channels and markets with any level of accuracy. What's more, these forecasts operate in a vacuum, assuming business cycles do not exist and what is happening today will continue to happen tomorrow. Just think how silly a mobile ad forecast was in 2006, before the iPhone was introduced.
Take forecasts issued by eMarketer, for example, which uses third-party data and its own research to inform its predictions. Stats issued by the firm are habitually relayed in the media, at industry conferences, and no doubt many a sales pitch. A Digiday examination of their accuracy, however, reveals a spotty record.
In March 2008, for example, eMarketer predicted U.S. mobile ad spend would reach $5.2 billion by 2011. By October 2011, however, the company had downgraded those estimates by a whopping $4 billion and, instead, suggested total spend would reach just $1.2 billion that year. In eMarketer's defense, it probably didn't foresee the economic difficulties that kicked in later that year, but that fact just helps illustrate the point: It's impossible to predict the growth of such immature markets.
"There are known knowns and there are also known unknowns," said eMarketer analyst Noah Elkin, quoting Donald Rumsfeld. "The issue with the unknowns is that there are more of them in an emerging market like mobile compared to relatively more mature markets such as TV or print. As a result it's always possible some forecasts will be off, but you do your best to predict the future with the knowledge you have today."
This is all true and a general guard against taking any economic forecast as gospel. After all, imagine all the data sitting in front of the Federal Reserve about the housing market in 2006. The foremost stewards of the U.S. economy saw nothing but growth ahead. Instead, the market lost trillions of dollars in value. Oops.
Online advertising is small potatoes in comparison, yet it's hard to predict with the accuracy of, say, the TV upfronts. Too many changes from year to year. It is still a young medium. And yet there's a heavy demand — from journalists, venture capitalists, publishers, agencies and others — for forecasts in the most nascent of industries. In 2007, for example, eMarketer estimated 2011 U.S. video ad spend would reach $4.3 billion. By June 2011, that prediction had been reduced by 50 percent to $2.16 billion. Oops again.
By no means is it just eMarketer's estimates that appear inaccurate, either. In October 2007 Forrester Research forecasted U.S. video ad spending would reach $7.1 billion by 2012. Last week the company expressed very different views, stating it now expects the market to generate $5.4 billion in revenues in 2016. Might want to check in sometime in 2014 for an update.
Elkin pointed out that he wasn't working at eMarketer when it made the 2008 mobile prediction, but if analysts themselves acknowledge that their forecasts are often little more than stabs in the dark, what value do they present at all?
"What it comes down to is that it's more important to look at the larger growth trajectory of a market, rather than whether it's going to be worth $1.2 billion or $1.5 billion in a given year. That's what helps marketers and publishers, Elkin said. That's a fair point, but by eMarketer's own judgment its 2008 predictions overestimated 2011 mobile ad spend by more than 400 percent. That's a long way off, even in terms of "trajectory."
This issue around overzealous forecasts is exacerbated by the hype that surrounds new channels such as mobile and video, which is in turn fueled in part by the PR machines employed by companies. Ad vendors, and to a certain extent agencies, pick up on strong spending estimates because it often suits their businesses to do so. Many industry media go willingly along, suspending disbelief for breathless headlines about "skyrocketing" growth that is just around the corner.
In December, for example, Swedish research firm Berg Insight predicted mobile advertising will account for 15.2 percent of global mobile advertising spend by 2016. The forecast was drawn to my attention by two separate ad vendors, including mobile ad network Jumptap.
I asked the company's CMO, Paran Johar, if there's even any point in trying to guess what such a rapidly changing industry will look like in four years. He replied, "This is what we look to analysts for – 'what's the future?' They can also help shape trends with their predictions. But you're right in that the actual 'doing' is what matters most."
Ultimately, therefore, it's important to take most ad forecasts with at least a grain of salt. Of course, it's important to think about where new markets and technologies are headed, but the ad industry often gets preoccupied and overexcited with what are essentially just guesses. New industries such as mobile and video advertising should, therefore, focus on proving their worth to marketers rather than shouting about their potential.
And for the record, eMarketer predicts U.S. mobile ad spend will reach $4.4 billion in 2016, while Forrester projects online video ad spend will reach $5.4 billion. Let's reconvene in four years for the inevitable update.
https://digiday.com/?p=4466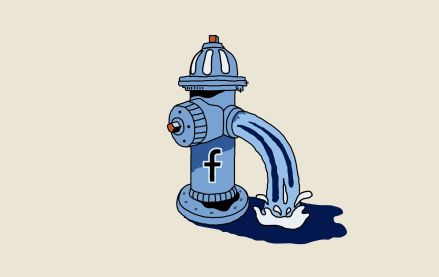 October 4, 2023 • 5 min read
•
•
Publishers are still feeling the effects of a change Facebook made in May that caused a steep decline in referral traffic. Nearly four months later, publishers aren't sure when — or if — that traffic will come back.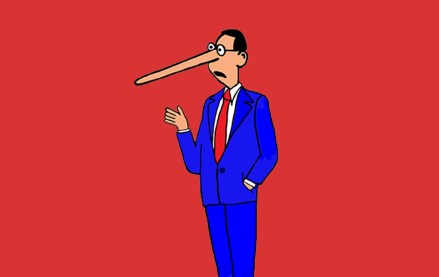 October 3, 2023 • 7 min read
•
•
A new definition for MFAs is available but the vague nature of the guidelines is leading to a lack of standards that might prevent adoption.
October 2, 2023 • 1 min read
•
•
The publishers who attended DPS were focused on the potential upsides of applying the technology to their operations while guarding against the downsides.