The Financial Times has a 30-person data team for edit and marketing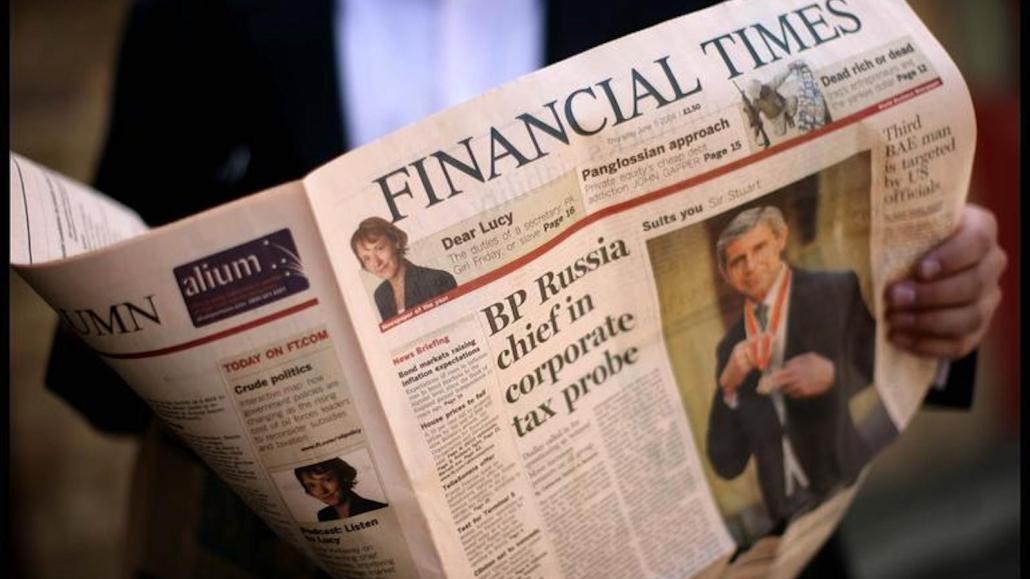 While many publishers are still in the awkward adolescent stages of data adoption, the Financial Times had a head start capturing reader information, thanks to having a metered subscription model since 2007.
The FT has been using that data to build direct relationships with its readers, according to Tom Betts, the FT's chief data officer.
Betts joined the FT in 2009 and last September became the first data head to join the publisher's board, recognizing data's importance in growing its subscriptions and audience. Today, he heads up a 30-person team focused on customer analytics and research. Here are lessons from Betts on data maturity and driving audience engagement.
Engagement is a company-wide focus.
According to the publisher, digital subscriptions are up 12 percent from the previous year to 566,000 (including print, total paid circulation equals 780,000). While subscriptions are critical — content and services (subscriptions and events) account for more than half the overall revenue — it's not the most important success metric at the FT. That's engagement, as measured by metrics like time spent on the page, return visits, frequency of visits, liking, social sharing and commenting.
"It's become a company-wide metric," he said. "It aligns everyone in the company to all pull in the same direction. The marketing team is driven to support the newsroom and, at the same time, support their own targets."
Daily emails prompt engagement.
One of the best ways the FT engages existing readers is with FirstFT, the publisher's morning newsletter for subscribers. It launched in 2014 with 15 to 20 stories, half of which are written by the FT, and its average open rate tops 30 percent, compared to the industry open rate of 23 percent for politics newsletters, according to email provider MailChimp. FirstFT's click-through rate is 2.5 percent, compared to 2.35 percent, says MailChimp. It works in driving article views, too; each initial click-through leads to an average of two more article views.
Based on its success, the FT has since launched nine more daily or weekly editorially curated email newsletters: Weekend, Energy Source, LatAm Viva, Free Lunch, Opening Quote, #techFT, UK Politics, Brussels Briefing and White House countdown, the last two of which have just launched this week.
"Tech companies don't have chief data officers."
Betts' appointment also marks the publisher's evolution to decentralize its analysts. Before last year, engineers and analysts were separate from the rest of the organization. Now, data analysts are embedded in marketing and editorial.
The audience engagement team sits in the newsroom so it can work directly with journalists. It includes data analysts, SEO experts, engagement strategists, social media managers and journalists. Its objectives are to get the FT journalism out to more people and evolve the newsroom with digital readers in mind.
"An analytically mature business is where the vast majority of analysts sit within the other teams," Betts said. Tech organizations, he added, "don't have chief data officers."
Image courtesy of the Financial Times.
https://digiday.com/?p=159633