With layoffs, Bleacher Report does away with its user-generated roots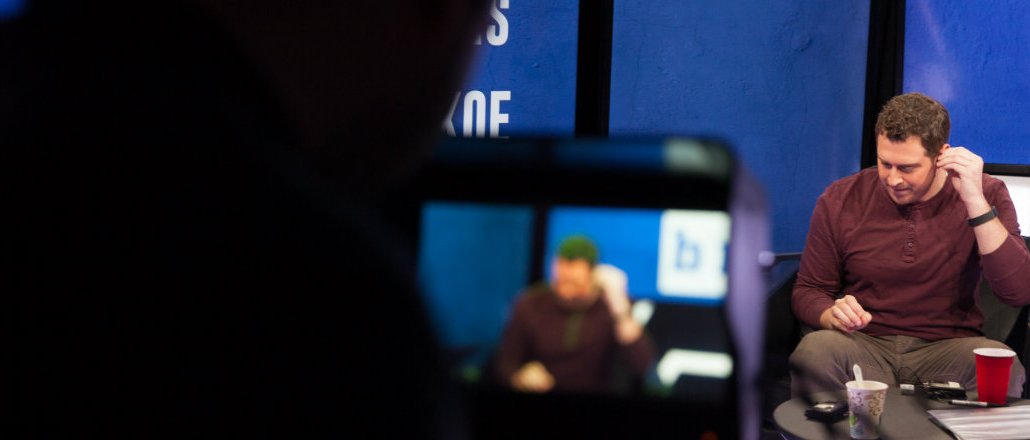 Bleacher Report is finally washing its hands of the amateur contributor business the company originally made its name on.
As reported by Politico, Turner-owned millennial sports publisher Bleacher Report has laid off about 50 employees. A majority of the cuts were within the editorial operations department — junior copy editors and similar roles that were responsible for managing articles and other posts submitted by Bleacher Report's fleet of amateur writers and list-makers, sources said. With Bleacher Report investing more on higher-quality content, including original video and prominent writers like Howard Beck, these positions were no longer necessary to the company.
"Some of our colleagues will be parting ways with the company this week, as their positions no longer align with current organizational goals," said Bleacher Report CEO Dave Finocchio in a staff memo.
A source stressed that these layoffs are an "isolated situation" to eliminate parts of the business that were no longer a priority. Last year, Turner committed to investing $100 million on Bleacher Report over the course of three years as Bleacher Report attempts to build a social- and sports-centric lifestyle brand for younger males. That's still the plan. In his memo to staff, Finocchio pointed out how Bleacher Report has added 170 employees in the past year with 45 more positions it's still looking to fill. Additions include a branded content team and a team dedicated to creating original entertainment programming. Overall, Bleacher Report has about 400 employees.
That said, while video remains a priority, some video staffers were among those to be laid off. With Bleacher Report looking to produce fewer traditional, in-studio shows (mostly focused on sports analysis and commentary), some staffers involved in those productions were let go, a source said.
"I do want to emphasize, contrary to a report earlier today, we could not be more committed to video – especially those offering compelling storytelling and which are shareable in nature – as well as college football coverage," said Finocchio in the memo. "They are both very important to our business and will remain so."
Here's the full memo:
Hi everyone,

As you all know, Bleacher Report and our collective industry are rapidly changing and B/R is accelerating at a tremendously fast pace. We've grown considerably over the last few years and we continue to make strategic decisions to further invest in our people and provide all of you with the resources needed to foster continued growth for our company.

We are succeeding. Our brand has never been stronger, especially when it comes to driving a deep connection between our premium content and the engagement with it from our core millennial fan base. Simply put, no publisher has positioned itself as well as B/R in this area.

And, while we have earned a leadership position, we are doubling down with ambitious goals for 2017 and beyond. Last year, Turner announced an incremental $100 million investment in B/R over the next few years. I'm pleased to share we are already seeing positive results stemming from that decision.

Over the last year, we have significantly invested in job creation, with the addition of more than 170 positions and a commitment to building out teams that will be critical to our continued success. We remain focused on hiring the most talented people in the business. In fact, we currently have 45 open positions and will be bringing on additional resources over the remainder of the year to further fuel B/R's growth. Many of these new roles will be in key areas such as content, product/engineering, marketing and sales.

We have also invested in video; real-time, social-first content initiatives that have led to B/R "owning the moment" across those platforms; and we have constructed a branded content team that will be essential in creating compelling, integrated experiences that sponsors covet, and so much more.

As we continue to evolve, however, there are a few areas we needed to address in order to eliminate redundancy. As a result, some of our colleagues will be parting ways with the company this week, as their positions no longer align with current organizational goals. I'd like to sincerely thank the individuals impacted by these changes for all of their hard work and dedication to B/R.

I do want to emphasize, contrary to a report earlier today, we could not be more committed to video – especially those offering compelling storytelling and which are shareable in nature – as well as college football coverage. They are both very important to our business and will remain so.

The future of B/R is incredibly bright and I'm confident we will collectively take our brand to new heights as we move forward together. We could not be in better position to maintain our path of providing an unparalleled experience for our millions of passionate fans.

Sincerely,

Dave