Josh Topolsky on his new startup: 'There's a new generation that is not that interested in Facebook'
September 22, 2016 • 5 min read
•
•
This article is from Pulse, Digiday's quarterly print magazine about the modernization of media. This is a peek at the third issue, which focuses on the current state and future potential of video. To receive the full 80-page issue and subscribe to a year of Pulse, visit pulse.digiday.com.
After years as a technology journalist, at Engadget, The Verge and Bloomberg Media, Joshua Topolsky has seen a lot — and there's a lot he doesn't like. So now that he has a chance to start with a clean slate with his forthcoming site, The Outline, he's betting that there's another way to make money in publishing that doesn't require joining the race for scale or doing Facebook's bidding. He laid out his case for why there's a financial future in fresh stories on politics, business, culture and the future, presented in innovative ways.
While others are going for scale, you have a very different goal. Why?
In a business that's been preoccupied with scale, it's very hard to justify a story only 5,000 people read about some corruption in a small town somewhere. Those stories are important, but no one's created the right vehicle for them. So there has to be another way. The goal is to get a nice-sized audience that really gives a shit, to get the right set of partners who really give a shit and want a different kind of audience — and to work in concert with those partners to develop something that isn't a turnoff.

But it will keep you out of consideration with a certain number of advertisers.
That's fine. Monocle's out of consideration with a certain set of advertisers, but they're making pretty good money. They have this great 24-hour radio network, a pretty good digital experience, they have stores. Quartz is out of consideration with a certain number of advertisers, but they're making pretty good money. I'm interested in sustainable business models. I'm interested in what happens when you make Trader Joe's versus Twitter. Ten years out, I think we could be an interesting family of businesses.
Can you have a media business without programmatic advertising?
I think programmatic is part of the problem. It's like a Band-Aid. If you go back 20 years you have publishers who want to be [online] but don't know how to monetize it and you have Google saying, we have a technical fix for it. That has been the way we've solved the problem for 20 years. It doesn't serve the consumer or publisher or advertiser. Very few things are being done to fix it. Then all of a sudden you have ad blocking. And click fraud became a thing. But very few people are taking concerted, technology-first action to address it.
I'm guessing you're on the side of the ad blockers.
The reality is, advertising is disgusting on the internet. The basic concept of ad blocking is offensive because you should be able to monetize the work you do. But I get why you would turn on an ad blocker. It's not like we're giving an audience something that's fair. We're giving them something offensive and intrusive. So our track was, let's not do any of that.
Why not have a subscription model if what you're doing is going to be so valuable to your readers, as The Information did?
I guess if a few thousand subscribers is all you need. It limits the audience opportunities. I'm interested in being part of the conversation that happens on the open web and increasingly connected world.
What kind of story is The Outline going to do that isn't being done today?
Something of the caliber of The New Yorker hasn't really been created for a modern audience. Inside the millennial audience, I think there's an audience that's not being spoken to, or it's being spoken to in fits and starts. At Bloomberg Politics, we did a story when the Supreme Court struck down a number of gay marriage bans. One reporter discovered that of the top 50 newspapers, 39 showed female couples and a handful showed male couples. The question is, how do you tell that story? We created a story form that hadn't been done before that showed all 50 papers broken down by type. You had an interesting position to put forward and interesting way to put it forward. That's what the Outline is all about.
You've been critical of publishers that over rely on Facebook. What are some of the underused tools you see besides social media that you want to take advantage of?
Video, gaming, inventive uses of text, audio. There are millions of colors we can paint with in digital and we use four or five. The reason I'm interested in platforms that aren't just social is, that's how we can figure out what the audience will respond to. What people want is evolving and what we've done hasn't evolved along with it.
What's the answer to Facebook dominance?
We should all be fighting tooth and nail not to get on their platform but to diversify around their platform. I do think we're a little wave out in the ocean. We will not be the only wave. Audiences adapt really quickly. Already there's a new generation of audience that is not that interested in Facebook. There's a new generation of audience that is not that interested in Snapchat. The only constant in technology is change.
If you enjoyed this sneak peek at the video issue of Pulse Magazine, get your yearly subscription here.
Photo credit: Catalina Kulczar
https://digiday.com/?p=199524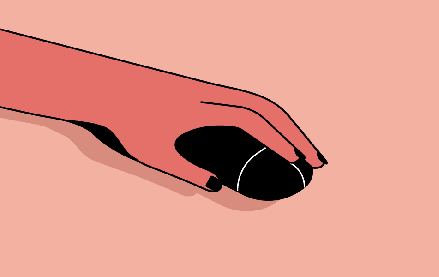 December 1, 2023 • 3 min read
People claim that the role of chief diversity officer is vanishing. However, AI is booming, and the CDO can help ensure responsible AI.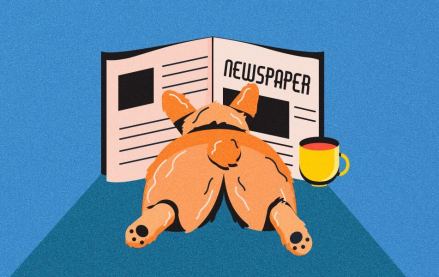 November 30, 2023 • 4 min read
Digiday+ Research found that publishers' programmatic ad revenue didn't quite live up to expectations this year, but they still see it as a growth area.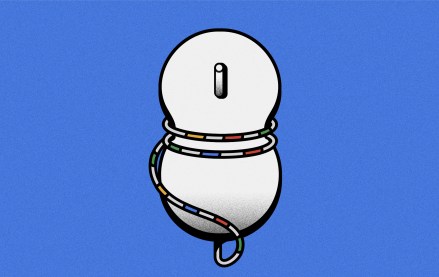 November 30, 2023 • 13 min read
For a couple of publishers, referrals from Google are down upwards of 60%.