One of the most-scrutinized new entrants in the now-burgeoning field of explanatory journalism is Vox.com, the 2-month-old publication under the Vox Media umbrella.
Vox.com aims to make the nuts of bolts of news, from domestic and foreign policy to science and technology, understandable to readers while forgoing the typical media obsession with breaking news. Helmed by former Washington Post staffers Ezra Klein, Melissa Bell and Slate's Matt Yglesias, the site has already established itself as an innovative newcomer.
"We need to make sure that we're putting the right bricks in place now that will get us to our more ambitious plans in the future," said Bell, the executive editor and senior product manager of Vox.com.
Digiday spoke to Bell about why Vox gives writers tests, the declining importance of the resume, and why many Vox recruits were discovered on Twitter.
What are you looking for in new writers?
We want them to be subject-matter experts on a given topic like Ezra [Klein], who has a huge breadth of knowledge about domestic policy, or Sarah Kliff, who has a really broad understanding of Obamacare. They approach difficult subjects, but they bring a real clarity of understanding to the reader.
How do you decide if they're worthy of a job at Vox.com?
We definitely look at their clips, we look at their past work, we have them do writing tests, and that's a really helpful way of understanding the level of their ability.
What kind of writing test?
We ask people for topics that they would write about here and see what they'd do. It's different for each position, and we've done different tests for different people.
How important is the resume in all of this?
Resumes are a bit outdated. We have a wealth of ways to research people's work from their presence online, and that has been a huge aid. I'd like to see that they can show the work that they want to sign up for in the work they've already done, either in their spare time or for other jobs.
Does this sort of research actually lead to a hire?
If you look at some of our writers, we found them through Twitter conversations, and over months, some of our editors recognized that they were really strong candidates in their subject area.
But what about creative resumes? Do they make a difference?
We're in a creative industry, so when people send us creative resumes, or creative projects that they've been working on, it lets us take notice of them, definitely. But I don't know if it necessarily helps them get the job, per se. But you're looking through a ton of resumes, and the more interesting ones are definitely fun. But really what it comes down to is that I want to make sure I see a pattern of qualified work over time rather than one special project.
Let's talk about personality. What trait is absolutely needed?
It's so important to be curious, and you can identify pretty quickly if the person is curious. I want to make sure that they're people who not only know that they need to ask questions but want to ask questions in an innate way and are excited to learn about new things. This is important, because we live in a time where it's really important to be experimental with your journalism.
What do you mean by being experimental?
On our site, we already have a number of different formats that we have writers working in. There are quick, short briefs, long Q&A interviews, card stack formats, long features, even animated videos. We don't expect that everyone will be excellent at all formats, but we do want people who are willing to try different formats to see what works.
How do you encourage this kind of experimentation?
I want somebody who primarily writes text to sit next to somebody who primarily works in video to sit next to somebody who primarily writes code. And I'd love for them to be close, to be in conversation, so that what can come out of it is a really complete package. The other day, we had a designer and a developer and our studio director sitting together, chatting about this 45-minute video interview with Tim Geithner. It's a long video, and it's intimidating. Just because they were next to each other, the developer and the designer eventually said, "We should do a table of contents," and they created this feature where you could click on one of the chapters and it would take you to that part of the video. That close unity allows for much stronger storytelling.
What's the pace at Vox.com?
We're high-octane, but we also believe in a life-work balance. We want people to be happy, energetic and excited about their work. The people I've been lucky enough to work with love their work. They can take time off, but when they're working on it, they're really engaged and excited. I don't think a lot of people are saying they're bored. And that's really important to me.
Check out these great new jobs from the Digiday jobs board:
CBS Interactive has two openings. The first, in New York is for a senior marketing manager for CBSSports.com Fantasy Sports to help grow the fantasy games subscription business. The ideal candidate will have 5-10 years of marketing experience, particularly with subscriptions or direct e-commerce sales.
The second opening, in California, is for an associate product manager to manage the development of online ad products across properties. The ideal candidate will have at least 3 years of project management experience and basic knowledge of advertising and publishing environments.
Pulsepoint has an opening in New York. The ad tech company is looking for a programmatic account manager to plan and execute programmatic campaigns. The ideal candidate will understand industry trends and have strong Excel knowledge, including pivot tables.
https://digiday.com/?p=76016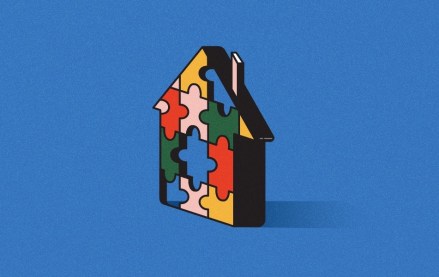 September 22, 2023 • 4 min read
Apartment Therapy's president Riva Syrop took the stage at the Digiday Publishing Summit to discuss the convergence of commerce and sponsorship revenue within its Small/Cool event.
September 22, 2023 • 4 min read
Media execs took stage at the Digiday Publishing Summit to discuss the growing importance of ROI in ad campaigns this year.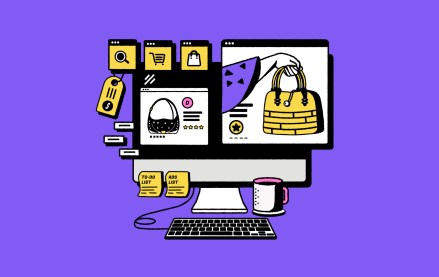 September 22, 2023 • 4 min read
CEO Satya Nadella said AI assistants will be as ubiquitous as PCs and will help users navigate across apps, operating systems and devices.