Today quietly marks the end of an era in online publishing, when the four remaining employees of iVillage fill out their last time sheet there.
Born in 1995, at the dawn of the dot-com boom, iVillage was synonymous with the frothiness of the new online economy. Its co-founders Candace Carpenter and Nancy Evans were not Web geeks but veterans of old media. When they took iVillage public in 1999, shares soared to $100, and it seemed as though anyone with a good idea (and a knack for self-promotion) could make a killing on the Web. But NBC Universal shut it down last year and rolled it into the "Today" show, where the remaining employees were shifted.
You can look at iVillage as just another Web 1.0 brand or as another failed attempt at synergy by a media conglomerate. But as iVillage fades away, it also stands as a reminder that even for stalwarts of the Web, there's no guarantee of survival.
Women were seen as late adopters to the Internet, and the founders of iVillage saw their site as a place for a female-focused community. They also were early in integrating advertisers into the creation of editorial content, a precursor of what's now called native advertising. By 2006, it was the top website aimed at women, with 14.5 million monthly uniques, according to comScore.
IVillage's huge scale led NBCU to acquire it for $600 million, another media giant scooping up a Web startup to expand their Internet presence. "There are fantastic opportunities to marry our television content with iVillage content," Beth Comstock, then-president of NBC Universal Digital Media and Market Development, was quoted as saying at the time of the deal.
It didn't take long for problems to surface. Promotions of iVillage on "Today" reportedly didn't cause traffic to spike. A new show, "iVillage Live," suffered low ratings. Hearst ended a content-distribution partnership to focus on growing its own digital business.
NBCU went back to the drawing board. It tried to smarten up how "Today" promoted the show. "IVillage Live" was relaunched. It got celebrities to guest-edit the site, starting with Michelle Obama. It considered whether splitting off verticals like travel and health into their own standalone sites would help bring more advertising.
Meantime, other women-centered sites grew up around iVillage. But the rise of the social media platforms may have been the biggest factor affecting iVillage. The site was founded on community, but suddenly, there were other places people could take all but their most personal conversations.
"I think we all saw blogs as something that were coming in and performing the same function that the message boards did," said Doug McCormick, who was the CEO of iVillage when it was sold to NBCU. "The question was, how do we either play in that area? Search was becoming huge. Facebook was becoming huge."
IVillage responded by increasing its original content output, pumping out as many as 40 stories a day. The site tried to leverage the video assets its parent NBCU had in Hulu. But at the end of the day, if the community audience wasn't growing, message boards were still the biggest draw. The anonymous message boards that made iVillage so valuable to users didn't always go over well with advertisers.
"People talked about sex; there was also stuff about domestic violence," said Charlie Rogers, who was managing editor of iVillage from 2009 to 2011. "The advertisers are not very interested in advertising against that sort of content. They would say, one of the problems with selling against the board was, you never really knew what their ad would be showing up against."
Internally, iVillage had its skeptics. As the business side was heard to have said: "IVillage is a $50 million dollar business spending $120 million trying to be a $100 million dollar business."
Phase 2 brought increases in traffic and the addition of some new blue-chip advertisers, but iVillage wasn't moving the needle enough in audience and advertising. The 100-person staff was culled by waves of layoffs, culminating in NBCU's decision to shutter iVillage as a standalone site.
"The landscape had shifted so dramatically," a former executive said. "IVillage was a business that was built on a community. The idea of a community was completely upended as Facebook exploded, and I don't think people understood the impact of that."
Image via Shutterstock
https://digiday.com/?p=94054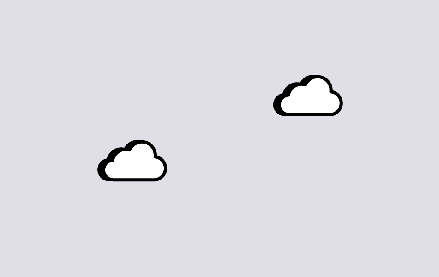 November 29, 2023 • 6 min read
Reducing carbon emissions from the digital ad ecosystem is an important priority, but various players are skeptical that much can — and is — being done to practice sustainability.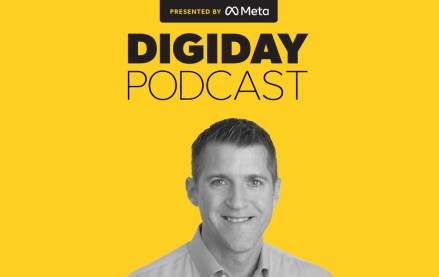 November 28, 2023 • 4 min read
Google's vp of global ads is confident that cookies will be gone from Chrome by the end of next year, despite all the challenges currently facing the ad market.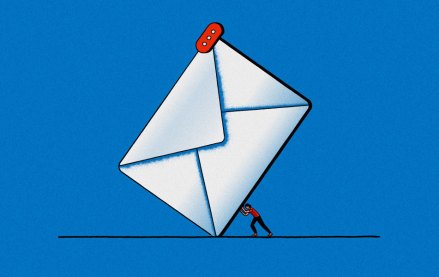 November 28, 2023 • 6 min read
Some email newsletter platforms' click-through rates are actually click-to-open rates, which are measured against the number of emails opened rather than the emails sent. But buyers seem to prefer it that way.