'It's the first time they're listening': Apple is striking a more conciliatory tone with the ad industry
September 8, 2020 • 5 min read
•
•
"It's complicated" is probably the best way to describe Apple's relationship with the advertising industry in recent years. Apple itself is a much-lauded marketer that leans on glitzy advertising to sell its smartphones and services. It recognizes developers rely on advertising in order to keep its App Store thriving with free-to-download apps.
Yet the company has also positioned itself as Silicon Valley's bastion of privacy. Apple CEO Tim Cook has many times denounced online advertising industry practices that allow for third-party companies to stitch together profiles of users.
"They absolutely care about advertising in the big picture sense and their own ability to advertise their own brand," said GroupM global president of business intelligence Brian Wieser. "But we know that there's some cultural allergies to advertising as it's been practiced by the industry, both in terms of how [the industry sells] ads and how [its buys] ads."
Apple's ambivalence towards the ad industry was again on full display between its June announcement about a new app privacy update set for this fall — and then its subsequent announcement earlier this month that it'll delay the change until next year to give developers more time to adjust.
The new change affects Apple's identifier for advertisers, known as the IDFA, that allows companies to track how users behave across apps and websites. The forthcoming change will force app makers to ask users for permission in order to collect their IDFAs. App developers — from Facebook to news publishers — fear that opt-in rates will be low, which would likely decrease the CPMs developers can charge advertisers.
Beyond expressing their relief, some industry insiders I spoke to over the past week were struck by Apple's newly conciliatory tone this month and are hopeful for a more open dialog with the Cupertino tech giant. However, some of those people also speculate Apple may have plans to build a bigger ads business of its own.
Apple's first attempt at an ads division got off to a rocky start. iAd launched in 2010 with big ambitions — and large advertisers like AT&T and Unilever — but closed down just six years later. Executives familiar with iAd recalled it was beset with issues. At first, Apple demanded commitments of $1 million and upwards for advertisers to participate, a huge leap of faith for a new platform when rivals were offering mobile ads for a fraction of the price. (Amid low fulfilment rates, Apple later reduced the minimum spend to $50.)
Apple also held a tight leash around not only the creative assets but also targeting data and detailed reporting information. iAd, for example, never went below 500 people in any targeting group for a campaign, a person familiar with iAd at the time told me.
"It [was] like those wildlife [TV shows] where you hear that spiders have this incredibly deadly poison … but nature has conspired to not give them fangs or means to deliver it so basically it's just for show," said an advertising industry executive who worked at one of iAd's competitors during the middle of last decade.
Since iAd's closure, Apple has become a thorn in the side of the online ad industry. Take its Intelligent Tracking Prevention feature in Safari, which it has continued to tighten. Publishers saw CPMs on Safari drop significantly and ad tech companies like Criteo reported immediate ITP-related revenue impact when it launched in 2017.
"Sometimes they have a lack of awareness of the impact they're creating across industries," said an ad tech executive who declined to be named.
Opponents to Apple's app privacy change argue that any move to depreciate the IDFA would likely strengthen Apple's own advertising business, whether intentional on Apple's part or not. Apple currently serves search ads on the App Store and ads within its Apple News app.
Three industry execs who have worked with Apple speculated to me that the company may have plans to ramp up its search advertising business. On the ads front, Apple currently has 41 open roles globally that contain the phrase "advertising platforms" on its Jobs at Apple site. An ad for a client partner role in Moscow reads, "With over 65% of all app downloads resulting directly from a search on the App Store, Search Ads is quickly becoming the platform of choice for app promotion for iOS developers." A thriving developer community strengthens Apple's services business, which generated $46 billion in net sales last year.
Still, don't go expecting an iAd 2.0.
"It's hard to imagine Apple would think an ad business of their own, that checked off any less than $20 billion a year, would be of any interest," said former GroupM chief digital officer Rob Norman. "It'd mean they'd have to become as big in the ad business straight away as Amazon — that's not super easy."
Whether Apple has bigger advertising ambitions for itself or not, there has been one recent sign the company is slowly becoming more open to at least starting a dialog with the ad industry again.
Apple has agreed to meet (via video conference) with a coalition of advertising and media trade bodies including IAB Europe, IAB Tech Lab, IAB France, News Media Europe and the European Publishers' Council on September 11. It follows a letter the coalition wrote to Tim Cook in July, expressing their concerns that the new IDFA opt-in pop-up is not compliant with the European Union's General Data Protection Regulation and that it will adversely impact the revenue of publishers and mobile marketing companies.
Why now? Regulatory concerns could play a part. EU antitrust regulators are investigating whether Apple's App Store rules breach competition law in the bloc. Politico reported in June that the U.S. Justice Department and a coalition of state attorneys are in the early stages of launching an antitrust probe, similarly over its App Store rules. And you'll recall Fortnite developer Epic Games' ongoing legal spat with Apple over the 30% fee it takes for in-app purchases. Now, more than ever, it's in Apple's interest to figure out a way for developers to remain financially viable (in which ads will play a part) — and also for them to stay on its side.
"It's the first time they are stepping back; it's the first time they are listening; it's the first time they are accepting to have a meeting," said Nicolas Rieul, president of IAB France, which is leading the coalition of trade bodies' dialog with Apple.
"We welcome it. Now it's time for discussion."
https://digiday.com/?p=376874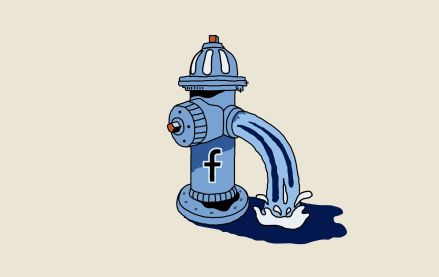 October 4, 2023 • 5 min read
•
•
Publishers are still feeling the effects of a change Facebook made in May that caused a steep decline in referral traffic. Nearly four months later, publishers aren't sure when — or if — that traffic will come back.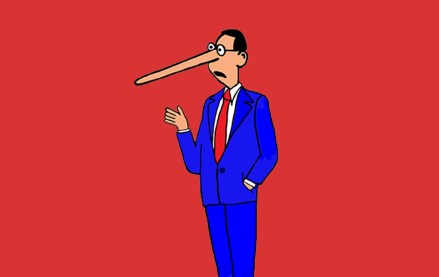 October 3, 2023 • 7 min read
•
•
A new definition for MFAs is available but the vague nature of the guidelines is leading to a lack of standards that might prevent adoption.
October 2, 2023 • 1 min read
•
•
The publishers who attended DPS were focused on the potential upsides of applying the technology to their operations while guarding against the downsides.