'It's just a whitewash': Coronavirus worsening the struggle of young minorities trying to enter the media workforce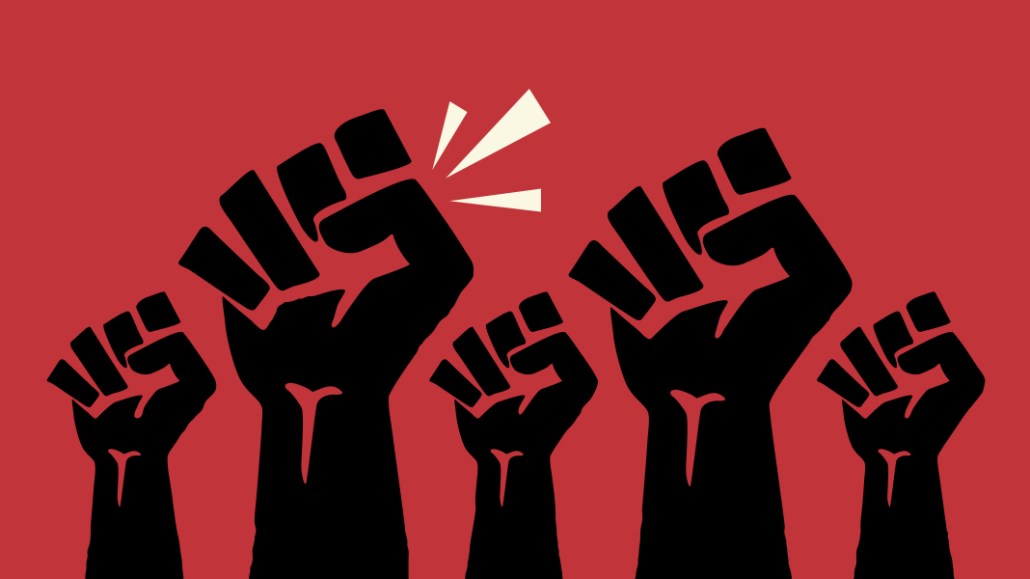 Ivy Liu
As the coronavirus continues to impede almost every aspect normal life, young people in minority groups — including multicultural backgrounds or lower-socioeconomic status — will have an especially tough time starting a career in media and marketing.
Research released this week from U.K. accelerator program Brixton Finishing School, on people under 22-years-old, found that the creative, media and advertising industries are not doing enough to tackle diversity. Nearly a third (31%) of the 65-person sample said that their race was the biggest barrier to entering the industry while 46% said they would not be able to work for free.
"To put it simply, if there wasn't a growing financial incentive to be more diverse, would companies still care to be diverse?" asked one respondent.
The gap between companies saying they are diverse and their actual racial and social balance is not lost on their potential staffers. "No one really does much, said another. "They talk a big game but when you walk in, it's just a whitewash."
Traditionally, the combination of exploitive unpaid internships and prohibitively high rent in major cities have hindered company diversity recruitment efforts in the past. Or at least have acted as a defense for companies claiming they don't see a broader talent pool.
And the coronavirus has compounded that with the full weight of social distancing and economic fallout landing on people already struggling to start their careers, or find any work at all. Short-term work like internships and placements will be reduced by almost a third, said U.K. non-profit the Institute of Student Employers. Graduate recruitment has ground to a halt with 68% of firms canceling offers. In the U.S., the unemployment rate of young people (between 16 and 24-year-olds) shot up to 27.4% in May from 7.7% in February this year, according to the Bureau of Labor Statistics.
"The prospects for young people are really bloody depressing at the moment," said Ally Owen, the founder of Brixton Finishing School, which runs initiatives in the U.K. to help those underserved by the media and marketing industries — multicultural, white working-class and neurodiverse (which include neurological differences like attention deficit hyperactivity disorder and autism) — start a career.
In January, Owen said there was a spike in interest and support for improving workplace equality from companies. That tailed off during belt-tightening caused by coronavirus, only to rise again after the killing of George Floyd by a Minneapolis police officer last month and the ensuing spotlight, and investigations, trained on organizations' diversity efforts.
"There's been a massive surge in industry people offering their time and masterclasses," Owen added. "The goodwill is there, but while you're carrying out redundancies and furloughs you're not necessarily investing in many third-party projects."
Those few media and marketing companies that continue to hire throughout the crisis rarely do so for entry-level roles. Those who are have to do so via Zoom and video conferencing, which need web cameras and stable internet connections which aren't always accessible to all.
Improving diversity in hiring processes often comes under diversity and inclusion chiefs, which a flurry of agencies and publishers hired over the last few years. But If they don't have a budget line, a place on the board and the ability to share a robust strategy to drive change, their efforts are wasted.
In April, there were rallying calls around the dismal diversity numbers from U.K. trade body The Institute of Practitioners in Advertising. Diversity junior levels across IPA member agencies in 2019 was 17.7%, which falls short of its target of 25% by 2020. And there is no measurement or enforcement in place to prevent agency failures.
"We have to make sure we are investing actual money otherwise [D&I initiatives are] a toothless tiger, and I have seen so much hot air," said Owen. "D&I is just as much of a business imperative as software developers, if not more vital. I don't feel companies can survive anymore without it."
Ethnic pay gap reporting and publicly announcing what companies plan to achieve and by when — while holding others to account — needs to be far more institutionalized and senior execs can also make longer-term investments in third-party diversity tech and auditing through companies like Creative Equals. Another respondent from Brixton Finishing School suggested companies should adopt an approach where diversity quotas are linked to bonuses as a way to combat unconscious bias when hiring.
"Attracting and engaging a market is the day job [for media and marketing], that's the biggest hypocrisy," said Owen. "Looking at the stats, they need more teeth."
Update: An earlier version of this article incorrectly stated that 36 people Brixton Finishing School helped find work earlier this year had been furloughed.
https://digiday.com/?p=370869