'It's a perpetual state of uncertainty': UK buyers grapple with 'buggy' Facebook Ads Manager
July 11, 2019 • 5 min read
•
•
Media buyers are finding booking ads on Facebook Ads Manager increasingly problematic since the social platform suffered its worst outage ever in March.
For agency executives outside the U.S., waiting for fixes to those problems can often feel useless, unless they have a local Facebook rep on speed dial.
"Buying ads on a buggy Facebook right now feels like being in a perpetual state of uncertainty that's not helped by a non-existent support system for buyers outside of the U.S. who spend tens of thousands [of pounds] rather than tens of millions," said a senior planner at a U.K. based agency, who spoke on condition of anonymity due to concerns their comments could limit future opportunities with Facebook.
When those problems do occur, whether it's being unable to pull campaign analytics from Facebook Ads Manager or being locked out of the platform entirely, there's no designated sales rep or product specialist to assist the agency buyers, said the same exec. Instead, the agency team logs their issue online and then waits for a Facebook exec, who doesn't always know the agency and isn't always in the same time zone, to respond. It can take so long for the social network's execs to reply that by the time they have, the agency has already found a workaround of its own, said the client strategy director at the same agency. In those instances when its buyers can't access Facebook Ads Manager, for example, the "tens of thousands" of pounds they would have dropped on Facebook ads is siphoned off into Google and Amazon so that the money spent creating them isn't wasted, said the agency exec.
There are some problems, however, no workaround can fix.
For Mother's Day in March, two of the agency's clients spent money creating a campaign to promote the day only to be unable to upload the ads to Facebook. Bugs like this have become a regular issue when buying ads on the platform since Facebook abruptly shut down Facebook Ads Manager last November and have gotten even worse since the latest blackout in March. "Facebook Ads Manager wasn't working on Mother's Day, and we sat there with our hands tied with a client who had spent money creating ads for a platform they couldn't use," said the client strategy director. "It feels uncomfortable that there are advertisers in the U.K who are spending tens of thousands of pounds a month on Facebook and they don't have the support."
In a statement, Facebook's director of agencies in the U.K. and Ireland, Nick Baughan, said: "We are committed to building seamless and simple ways for our agency partners to do what matters most: help their clients find customers and grow their business. When bugs happen, we work quickly to fix them and limit any partner impact."
Even when advertisers buy enough ads to warrant direct contact with Facebook teams, it won't guarantee problems are remedied any faster.
The sales lead and product specialist at Facebook who tend to work directly with buyers on the larger accounts are helpful but only during normal working hours, said Chris Gorney, client strategy director at Journey Further. Furthermore, the advice they share is more generic and planning-focused than specific to fixing issues with Facebook Ads Manager. "If something goes wrong with the platform, then those execs from Facebook have to do the same as everyone else, which is looking to the U.S. and waiting for the answer to come," said Gorney. "There's not much those reps can do beyond a certain point."
The physical location of Facebook's support teams seems less consequential than the patchy communication that comes back through local reps who are often beholden to the internal workings of the Facebook machine, according to other agency executives. A strong relationship between agencies and client-facing Facebook execs will always be core to overcoming any and all issues smoothly with limited disruption, said Anthony Macro, head of social advertising at performance agency Croud.
"Those who work with Facebook Ads Manager on a day-to-day basis will be familiar with outages, unknown errors and ad disapprovals," said Macro. "We have seen this radiate through to clients as well, who for the most part have been running paid social activity for long enough to understand the realities of the service, particularly if we're talking about global issues versus isolated errors."
There can also be specific culture missteps. Targeting is probably the most problematic area where this can arise, said James Mortimer, paid social strategist at iCrossing. When the agency's execs have tried to target people based on their education level in the U.K., there have been instances where they haven't been able to reach as many as they had planned because the only groups available are ones like "high school leaver" and "college graduate," which are more suitable for U.S. audiences.
Frustrations aside, Mortimer said iCrossing's status as a preferred partner to Facebook in the U.K. forms the backbone of a "good working relationship" between the two businesses. Like Google and Amazon, the social platform's service to agencies is based on spend and how well they run campaigns, which explains in part why other agencies struggle for support.
"From a support perspective Facebook is very good at delivering localized account teams that understand the cultural significance of each market," said Mortimer.
https://digiday.com/?p=340506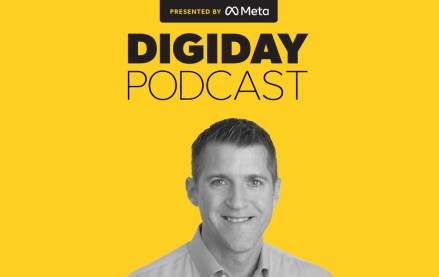 November 28, 2023 • 4 min read
Google's vp of global ads is confident that cookies will be gone from Chrome by the end of next year, despite all the challenges currently facing the ad market.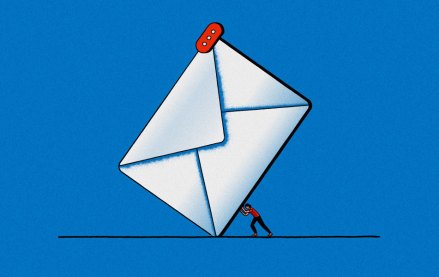 November 28, 2023 • 6 min read
Some email newsletter platforms' click-through rates are actually click-to-open rates, which are measured against the number of emails opened rather than the emails sent. But buyers seem to prefer it that way.
November 24, 2023 • 5 min read
Publishers' events businesses picked up pretty significantly during the back half of this year — and they will focus on sustaining that lift into 2024, according to Digiday+ Research.