Digiday is at SXSW giving you the latest industry news out of the festival at Austin, Texas. More from the series →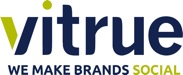 Digiday is at SXSW. We'll profile startups that solve real problems for brands, agencies and publishers; report the scuttlebutt outside the convention hall; and shoot video interviews with digital media leaders.  Our coverage is made possible through the sponsorship of Vitrue, the social media management platform.
Chasing Hotness
Most startups go to SXSW for one reason: to get discovered. They look at the success services such as Twitter and Foursquare have enjoyed there over the years and do their best to replicate it.
But as the festival continues to grow, so do the distractions, which is making it increasingly difficult for any one company or product to rise to the top of the deep, deep pile of would-be breakout success stories.
Last year Group.me emerged as the belle of the ball. This year that accolade will likely be awarded to passive location-based mobile app Highlight, but exactly why remains unclear. Why not rival services such as Glancee, Sonar and Uberlife? There were numerous other products in the geolocation space that I can't even recall.
And therein lies the problem. There's just too much noise at SXSW now that it's hard not to doubt the assumption that Highlight was really the most interesting product or technology SXSW had to offer. Sure, it was on the lips of every agency exec in town, but probably only because it was on their peers' lips, too.
Maybe I'll be completely wrong, but I find it difficult to believe we'll all be using Highlight at SXSW next year. The app tests the limits of human patience with its constant push notifications that strangers you might have a tangential connection to are somewhere nearby. Only time will tell. Ultimately, I can't help leaving Austin feeling there's probably a whole host of other interesting ideas and applications that were completely missed.
— Jack Marshall
Agency View: Vincent Higgins, experience design director, TribalDDB
If you asked a room full of SXSW 2012 attendees to identify this year's hot new app, the unanimous answer would be Highlight. There's been a lot of hype around passive or ambient check-in apps this year, and Highlight is at the top of the category due to its low-friction sign-up and ease of use. Yes, it can be bit creepy at first, but once you spend some time using the app, you can see why it has become the must-have mobile tool of SXSW 2012.
As cool as they may be, location-based social experiences do not represent a great leap forward. This year, the most innovative project did not come from a giant tech company or a lean startup but from a sneaker company. On Sunday, Path announced that it would open its API to partners — the first being Nike.
At the SXSW managers hack event, an eight-hour hackathon oriented around digital-music distribution, Path and Nike partnered in hopes of facilitating innovation in this space. Spotify, Pandora and SoundHound also participated in the session, coming together to find new ways of incorporating music and fitness into the newly released Nike Fuel band product.
I believe that this partnership will lead the way towards more personal management utilities in the digital-experience space. Location-based apps are great, and I love to know where my friends are hanging out so I can join them for a cold one, but I'm ready for my relationship with apps to get more personal, helpful and focused on me.
Homeless Hotspots Controversy
Agencies try mightily to break through the clutter of SXSW. BBH certainly managed to do so. BBH Labs division hired 20 people from a homeless shelter to wander around with 4G transmitters. The effort has caused lots to weigh in on it. The effort is certainly provocative. And the critics come off sounding a bit too self-righteous. After all, as Deutsch LA's Bud Caddell noted on Twitter, if you have better ideas of helping the homeless, you should be doing them rather than tsk-tsking a fairly clever effort.
— Brian Morrissey
https://digiday.com/?p=8547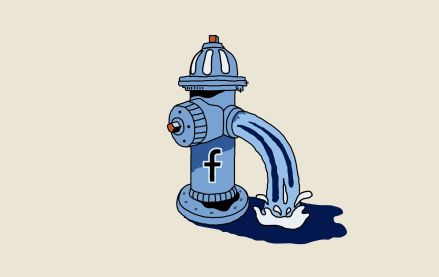 October 4, 2023 • 5 min read
•
•
Publishers are still feeling the effects of a change Facebook made in May that caused a steep decline in referral traffic. Nearly four months later, publishers aren't sure when — or if — that traffic will come back.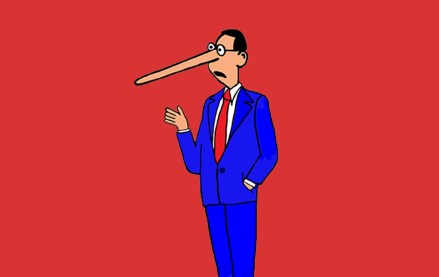 October 3, 2023 • 7 min read
•
•
A new definition for MFAs is available but the vague nature of the guidelines is leading to a lack of standards that might prevent adoption.
October 2, 2023 • 1 min read
•
•
The publishers who attended DPS were focused on the potential upsides of applying the technology to their operations while guarding against the downsides.