When Joanne Bradford was the vp of sales at BusinessWeek in the late 1990s, she was, she said, the only seller who had an email account: "It was an AOL account. On dial-up!" Bradford went on to become an industry leader, serving, between 2008 and 2010 as svp at Yahoo, managing all revenue for North America, which at the time was $4 billion. Before Yahoo, from 2001 to 2008, she was was the corporate vp at Microsoft (as well as stints as CRO for Microsoft Online and chief media officer for MSN) where she helped grow online revenue to over $2 billion. In other words, Bradford has some serious digital media cred.
Now, as chief marketing and revenue officer of Demand Media, Bradford is tasked with not only adapting to the changing landscape but also with keeping her eyes on the future. Bradford spoke to Digiday about the modern sales force, the gift economy and what Silicon Valley and Madison Avenue can learn from each other.
How is building the modern sales force different than it was in the portal era?
The modern sales force is a reflection of the modern marketing organization. If you look at most marketing organizations, they've gone through a significant transformation in how they reach and connect with consumers, and the creative palate they use. There used to be a right answer. It used to be about reach and frequency, and now it's not 100 percent clear. Every marketer has their own metric to measure how effectively their product is going against consumers. The modern sales force is a reflection of that, and, as always, what's in the offering and product has changed for the seller. Now, all the tools the seller has — Twitter, LinkedIn, Pinterest — can find many signals and points of interest of individuals. The modern seller has to reflect that, which makes it way more complex.
Can the portal be revived?
The way I would ask that is: Are the large platforms becoming more portal-like everyday? If you look at Twitter and Facebook and Tumblr, do they look more like portals than when they started, and can portals reverse-engineer to look like those platforms and tools? No one's put anyone out of business yet. And there's a lot of opportunity no matter which way you go on that. I don't look at the word "portal" as a negative. I look at as a way consumers gather their information and use everything from mobile to PC-based information, and so there's many different aspects in that. If you sat down and said all the things portals can do and social can do, a lot of it is the same. The consumer experience is very different. That's opportunity for a marketer and for everyone.
What are the challenges platforms will have in building out real sales organizations?
Steve Ballmer once told me, "You either have a sales problem or a product problem." I look it as opportunity. They have to put product together in way marketers understand and then sell it. The need to execute and do the things to serve and track and measure. The first step: Does your product serve that market? There are many different points in time against that. They have to have a large consumer base, put together options in a meaningful way and then sell it. It doesn't happen in a day or an hour; it takes many years for some companies. There's always the next thing: mobile has to figure out what the product looks like.
Everyone thinks these arguments are really forging new ground, and they are, but the process of what's happened is very repetitive — whether it's cable TV, display, search, mobile. It takes a while. There needs to be consumer adoption, measurement and scale, and then move forward into bringing large portions of dollars into a specific area. We see that repeating itself over and over. Right now, everyone's involved with social — how do you use Pinterest? — or mobile. Everyone has to figure that out, and those are big problems that we have to solve and will take couple of years to reach.
Are publishers too into the "gift economy?"
I was observing a university class, and all the research says people don't like to be sold to. They like to receive things. The trust gap is more significant now than it has been at any other time in history. The gift economy is a better way to resolve for trying to sell something to someone. Instead, you give something to someone. That becomes burdensome for the giver and receiver. There has to be a more subtle line in and how they join their community and movement or brand or your media property. That trust gap has to be reduced. You can't just give people stuff.
I do believe this is as competitive of a business as any other business. The media business expresses that we're just not as savvy or organized in the hooks and the tie-back to the ROI and how we do it. There will always be promotions and giveaways to get attention. Will people push the boundaries when competing against 300 other publishers to get noticed? Of course. Should it be done in smarter way? Yes. Are there people who don't have high integrity about it? Absolutely. It's just the nature of most business, and we shouldn't' be surprised about it. We should try to clean it up. I try to not participate.
What are your thoughts on the Silicon Alley-Madison Ave. divide?
We all should listen to each other more and learn from each other. Everyone has successes and learnings and failures to bring to the party. Sometimes Silicon Valley is not as open to ideas outside Silicon Valley. I try to make sure whatever I do at Demand Media that we are very open to new partners, ideas and trying new things. That's really important to product development and customer insight.
Image via Shutterstock
https://digiday.com/?p=22221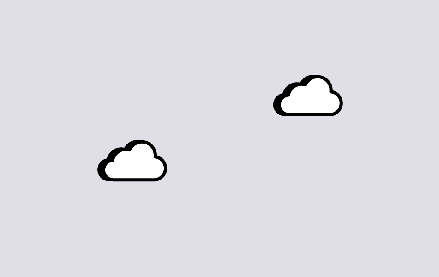 November 29, 2023 • 6 min read
Reducing carbon emissions from the digital ad ecosystem is an important priority, but various players are skeptical that much can — and is — being done to practice sustainability.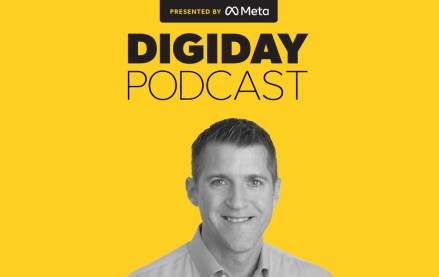 November 28, 2023 • 4 min read
Google's vp of global ads is confident that cookies will be gone from Chrome by the end of next year, despite all the challenges currently facing the ad market.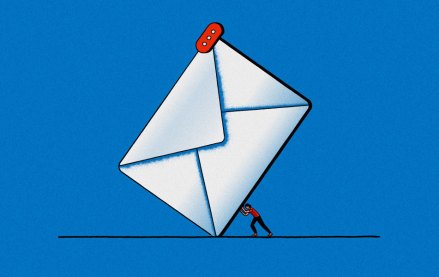 November 28, 2023 • 6 min read
Some email newsletter platforms' click-through rates are actually click-to-open rates, which are measured against the number of emails opened rather than the emails sent. But buyers seem to prefer it that way.