In this week's publishing roundup, AOL pivots but also wins a big legal battle against its bloggers, movies like "The Godfather" are coming to YouTube, Yahoo lays of 14 percent of its workforce, and newspapers bow down before the Tablet.
Court Says Viacom vs. YouTube Copyright Fight Will Go Another Round
Some things never change. All Things D reports that the long-standing fight between Viacom and YouTube over copyright will continue. A federal court ruled that the Viacom case, which YouTube apparently won in 2010, can actually continue. Fun times ahead! What's even more ironic is that while this court drama is playing out Viacom is trumpeting a deal with, yes, YouTube to offer movie rentals. The main takeaway: the future is complicated and messy, particularly when it rubs up against the business models of today.
That 2010 decision ruled that YouTube and Google were protected by the Digital Millennium Copyright Act. The gist: that even if YouTube and Google knew users were uploading stuff that violated copyright, as long as they didn't know about specific stuff, and took down clips when copyright owners complained, they'd be ok. Not good enough, according to the appeals court: "we vacate the order granting summary judgment because a reasonable jury could find that YouTube had actual knowledge or awareness of specific infringing activity on its website material. Translation, back to the drawing board, with a case that could have a big impact on the media and tech industries.
Click here to read the All Things D article.
Huffington Gains More Control In AOL Revamping
The New York Times writes that Arianna Huffington is laying down the law at AOL. The Web portal has been undergoing a transformation in the last year, most notably with the $315 million acquisition of Huffington's eponymous outlet The Huffington Post. The NYT reports that as the company tries to pivot away from its dial-up persona, Huffington is trying to consolidate the outlet's tech, business development and marketing and communication departments under her control. The were previously reporting to AOL heads. The HuffPo is one of the few bright stars in the AOL universe and this is a good move, not just for HuffPo, but for AOL. A company, no matter the industry, needs to have a Commander-In-Chief (in this case, AOL CEO Tim Armstrong) as well as a general on the ground. Huffington clearly wants to be that general and seems to be building a strategy that moves AOL way from its legacy.

The Post is preparing to start a streaming video network that will have 12 hours a day of live programming. It is scheduled to start by the end of June. And Tim O'Brien, a former editor for The New York Times who is now the executive editor of The Post, is in charge of a magazine like app, now in the prototype stage, that would come out weekly and would contain highlights of the site. The app's creation was first reported last month by Forbes. His team's access to AOL's mobile app team in Palo Alto, Calif., Mr. O'Brien said, exemplifies the benefits of the year-old merger. "They've been an incredible resource to us, financially and intellectually," he said.
Click here to read the article at the New York Times.
AOL wins, bloggers lose over HuffPo payment suit
Last year, when the Huffington Post got bought by AOL for $315 millions, a group of bloggers sued because they thought they were entitled to a piece of that cash. Their argument: we wrote (i.e., worked) for HuffPo and were "unjustly denied compensation for their work." Ah, but U.S. District Judge John Koeltl dismissed the lawsuit because the bloggers knew from day one that they wouldn't get paid. Blogging for free for outlets is a double-edged sword: on one side, you're writing for a massive audience and getting exposure (disclosure: I've blogged for the HuffPo). On the other, you're writing for a massive audience, where ads surround your content and when people click on the ads, the outlet gets paid, but you don't. It would be one thing if a media property told writers they'd get paid but then wouldn't pay them. It's another knowing right off the bat that you won't get paid.

The bloggers were seeking class-action status. The lawsuit was prompted by AOL's $315 million purchase of the Huffington Post last year. The bloggers claimed that the website unjustly profited from their work, promising only exposure. They were seeking at least $105 million in damages. AOL had argued that the bloggers gained exposure and a place to attract a big audience in exchange for the content. Jonathan Tasini, the labor activist and blogger who filed the suit along with other bloggers, said his legal team is looking into the case for grounds for appeal. Tasini, who now lives in Australia, started blogging for the Huffington Post in 2005 and stopped in early 2010.
Click here to read the article at the Associated Press.
Yahoo announces 2,000 layoffs as new CEO seeks turnaround
In what's becoming a rite of passage for newly minted Yahoo CEOs, the company laid off 2,000 workers this week, 14 percent of its workforce. Scott Thompson, Yahoo's chief executive since January, is doubling down on selling more ads by drilling "down into that rich trove of personal information," according to the L.A. Times. Yahoo has been looking up to Google for a while, and now adding Facebook to the mix, the company is struggling to compete for ad dollars. Besides this round of layoffs, analysts are prognosticating that the search company will drop some of its ad tech platforms. All in all, the company seems to be up against the ropes, which means we're bound to hear some fresh murmurings of a Microsoft takeover. We shouldn't hold our breath on that, though.

The layoffs "are an important next step toward a bold, new Yahoo — smaller, nimbler, more profitable and better equipped to innovate as fast as our customers and our industry require," Thompson said in a written statement. Investors, frustrated by ineffectual efforts from two previous CEOs who made similar promises, stayed on the sidelines. Yahoo stock barely budged, rising 9 cents Wednesday to $15.27. The stock has fallen about 8% since Thompson joined. Analysts cautioned that Thompson can't cut his way to a comeback, and that investors would wait for more concrete details on how he plans to kick-start growth. Thompson does have an impressive track record. At PayPal, where he was president, revenue doubled during his time there and the number of users topped 100 million.
Click here to read the article at the L.A Times.
More Newspapers Hopeful About Paid Content, Thanks to Tablets
Newspapers have had a rough decade. Layoffs and furloughs and decimated ad sales have made newspapers look like the black knight from Monty Python's classic film, Monty Python and the Holy Grail, suffering crippling blows to all of its limbs, but still putting up a fight. Well, looks like the tide is turning. Somewhat and slowly. According to AdWeek, newspapers are becoming more optimistic about their future because of the tablet revolution. While there's no clear revenue template, there seems to be an analogous one: newspapers are charging for content on tablet devices much in the way they charged for content with the actual newspaper. Novel, I know. But this is a big step for newspapers, as they have been giving away content for free for almost two decades. With the lean-back devices becoming almost ubiquitous, it seems news orgs can justify charging for content. And it seems people are willing. For now.

"After many years of going all in, in the free Web, it's not the answer, even though we tried very hard," said Chris Peck, editor of The Commercial Appeal, Scripps Interactive Newspaper Group's Memphis paper, which erected a paywall in September 2010. "Apple is hard to deal with, but they also did us a gigantic favor of shifting the consumer to pay. The greatest opportunity is the notion of paid digital content on tablets and smartphones. I have a feeling it will be a thundering herd in the next few months." Tablets can display a replica of the print edition, which helps consumers make the transformation to digital. For example, the average session to the replica edition of The Dallas Morning News on the iPad is 28 minutes, said Jim Moroney, publisher and CEO of the Belo newspaper. "Ultimately, the tablet will be a much better way for us to tell stories than the Web," Moroney said. The industry adoption of paywalls will also increase the circulation revenue's contribution to newspapers, which once derived 70 to 80 percent of their revenue from advertising.

Click here to read the article at AdWeek.
https://digiday.com/?p=10206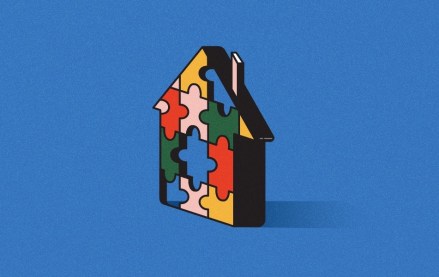 September 22, 2023 • 4 min read
Apartment Therapy's president Riva Syrop took the stage at the Digiday Publishing Summit to discuss the convergence of commerce and sponsorship revenue within its Small/Cool event.
September 22, 2023 • 4 min read
Media execs took stage at the Digiday Publishing Summit to discuss the growing importance of ROI in ad campaigns this year.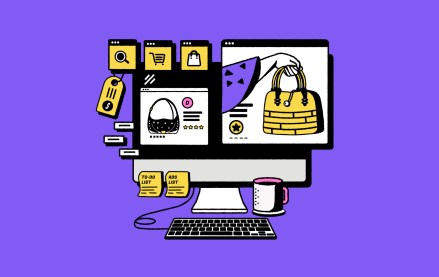 September 22, 2023 • 4 min read
CEO Satya Nadella said AI assistants will be as ubiquitous as PCs and will help users navigate across apps, operating systems and devices.