In the world of digital media, ad sellers tend to make more money if they sell direct, as opposed to through networks or middlemen. That dynamic is no different for Facebook.
The social network is slowly granting more demand-side partners access to its FBX exchange, but at the same time, it's building products that allow marketers to circumvent middlemen completely if they wish. Last week, it said marketers will soon be able to use its custom audiences product to retarget users who visited their sites, for example, meaning they no longer have to work with a third party to do so.
Facebook says the new product is complementary to FBX, and that it expects marketers to use the custom audiences product and its exchange in different ways. But it also points out that it's a good alternative for those marketers that don't want to pay middlemen to buy ads on their behalf. That likely means smaller advertisers, or perhaps ones running less sophisticated campaigns, but Facebook's ad partners acknowledge this type of product could result in a smaller portion of marketers' ad dollars being spent through them.
"Some advertisers may now choose to go direct," said Dax Hamman, chief strategy officer of FBX ad partner Chango. "There will always be some advertisers that want to work directly with Facebook as they do with other media partners."
Hamman added that marketer investment in Facebook ads is growing overall, so even if third-parties start seeing a smaller slice of the pie, their revenues from Facebook media will keep growing regardless.
According to IgnitionOne CEO Will Margiloff, it's possible Facebook's direct-to-marketer offerings could start to have an impact on Facebook media spending with his company, but it's not an imminent threat to the business.
"Over time they may, but don't expect it to be an overnight thing," he said, adding that all big inventory suppliers typically open up a line of products that cater directly to marketers. Yahoo, Google, and AOL all have a similar positioning, he said, yet they continue to work with other companies. "To me, this is Facebook staying current and not trying to remove third-parties from the equation."
But it's not just inventory that Facebook makes available through its custom audience product. It grants marketers access to Facebook's data, too. Marketers buying ads through FBX have to bring their own targeting information to the table, while custom audiences can be refined using demographic information such as gender, location, likes, and more. It's an opportunity for marketers to combine their first-party data with Facebook's, which FBX doesn't currently offer.
Another unique selling point for custom audiences is the fact that it will offer access to mobile inventory, whereas FBX doesn't. If you want to retarget to Facebook's mobile users, you can't do that through a third party. You have to do it through Facebook itself. That's potentially a big differentiator. Facebook itself has been vocal about its users' shift to non-desktop devices.
"They're trying to scale their mobile native ad dominance," said Ross Sheingold, chief strategy officer at social media agency Laundry Service. "FBX isn't available on mobile, and shouldn't ever be. It isn't dynamic or creative enough."
Facebook itself has also publicly downplayed the importance of its exchange to its overall business. COO Sheryl Sandberg recently said it delivers a "very small" part of its ad overall revenues during its 2012 earnings call.
In the near-term, therefore, it makes sense for Facebook to enlist third-parties to help bring advertisers to the table. Long-term, however, it could start to push back and offer up new opportunities and features to those marketers that work directly with it, or at least those that care less about scale, and more about targeting.
Image via Shutterstock
https://digiday.com/?p=53322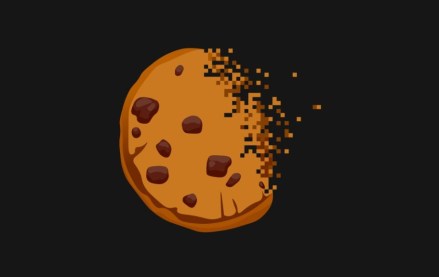 September 25, 2023 • 1 min read
During the Digiday Publishing Summit, execs from companies including Condé Nast, Dotdash Meredith and Thomson Reuters assessed the industry's readiness.
September 25, 2023 • 5 min read
Publishing executives shared their honest and unfettered opinions on the rise of generative artificial intelligence technology and its impact on traffic, IP protections, content production and jobs at the Digiday Publishing Summit last week.
September 25, 2023 • 5 min read
Here is A sampling of other AI-related news from last week.