Bleacher Report and ESPN cash in on the NBA's Instagram popularity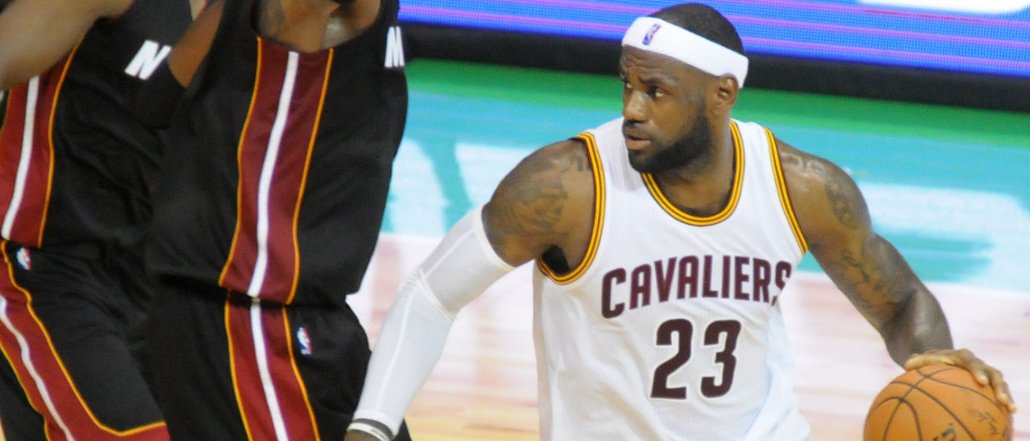 NBA videos are a slam dunk on Instagram.
The NBA's own account drew 110.5 million Instagram video views in December, ranking as the most popular for Instagram view, according to Tubular Labs. ESPN and Bleacher Report, thanks to NBA clips and related content, ranked in the top 10, with ESPN drawing 30.5 million views and Bleacher Report another 28.6 million.
ESPN has a 25-member social team, which creates content for the network's various shows, including "SportsCenter." Within this group, about 10 staffers are short-form video producers focused on the different social platforms.
"It's always a question of whether you'd tell your friend about this video," said Glenn Jacobs, senior coordinating producer for SportsCenter's short-form video group. "If yes, then it goes up."
Jacobs said his team does not have a set number of Instagram videos it aims to publish on a daily basis — it's all dictated by whatever is trending in the sports world. For instance, late last month Oklahoma City Thunder small forward Kevin Durant compared New York Knicks big man Kristaps Porzingis to a unicorn. Very quickly, Jacobs' team put together a highlight reel that replaced Porzingis' head with that of a unicorn. On Instagram, the video has picked up more than 93,000 likes.
"When we're discussing ideas for a video, we're also talking about how to create Instagram versions of those ideas," said Jacobs. The approach helped the "SportsCenter" account grow in 2015 from 1.5 million to 4.1 million followers.
Bleacher Report has also found success on Instagram, growing from 100,000 followers in January 2015 to 1.6 million today. With access to NBA content through parent company Turner Broadcasting, Bleacher Report is also putting time and effort behind creating original content for the platform.
Last fall, when the Golden State Warriors started their season undefeated, Bleacher Report used NBA2K16 to simulate a game between Golden State and Michael Jordan's 72-win Chicago Bulls. A 15-second recap was produced for Instagram.
"When we see an opportunity to hit the intersection between sports and pop culture and do something that we know our young audience will love, we try and make it more than just a highlight," said Rory Brown, president of Bleacher Report.
Of course, sometimes all you need is a great fan or player moment from a game. Both the "SportsCenter" and Bleacher Report Instagram accounts also put up videos of trick shots players take during pregame, and even funny fan interactions. Take, for instance, this clip of a Golden State Warrior fan getting caught for mocking LeBron James, which has been one of ESPN's most popular clips.
It helps that basketball lends itself to video. "It's always going to be easier in a sport where the players aren't wearing helmets," said Brown. "Plus, the NBA has done a great job embracing the personalities within its sport. It's not always about LeBron the freakish athlete, it's also LeBron the human being having a human moment with a fan. You're that close to the action in basketball."
Image via A.RICARDO / Shutterstock.com