Subscribe: iTunes | Google Play | Stitcher | Anchor
For most publishers, the pivot to paid has meant a whole new way of working. But for the Wall Street Journal, who has had a paywall since 1997, it's a muscle the publisher has developed and refined over years.
It first offered a freemium model, where the newsroom put select content went behind the paywall. But when the company set a goal 3 million subscribers, it developed a sophisticated data layer and put most of its content behind the paywall, with only some stories available for non-subscribing readers to sample.
Today, the Journal has just under 2.5 million subscribers, out of which 1.5 million are digital subscribers.
"Most paywalls start with the content," said Karl Wells, the general manager of the Wall Street Journal's subscription and membership business. "Metered paywalls assume someone needs 10 exposures to your content before they subscribe. Freemium [paywall] chooses what's paid and what's not. A hard paywall [says] all content is of equal value and should be paid for. It's clean. When you buy a car, you're not interested in the trunk to know you can afford the car. Your first exposure isn't going to get you to pay $40 a month. Instead, think about where customers are in the journey and create an experience that meets that journey."
On this episode of the Digiday Podcast, as part of five-episode series where we invite guests to dive deep into the mechanics of products that make money, we took an in-the-weeds look at how to build a successful subscriptions business with Wells. Edited highlights below.
Build a propensity model for users.
"[We have] an intelligence layer, which became a propensity model. It was the driver of determining where you are in the purchase funnel. You come to [the website] we'll give you a score. That score will determine what your experience will be. There's about 65 variables in the model. The first party data is the most powerful. Your visitation count plays a big role, the device type you're on — desktop, Android, iPhone — play a role and the type of content you consume can play a role. The third party data like where you live has a huge bearing on whether you will subscribe or not."
Package the choice for best results.
"One of the biggest things we saw was around price anchoring and choice architecture, which is effectively saying, 'how can you present the customer with choice and use parts of the equation to nudge someone into the thing you want them to take?' When we started this journey, there was one offer: $12 for 12 weeks. There was no choice to make and no price anchoring. You see it everywhere. You walk into a supermarket, they're using it. It's born out of other industries that we brought into our world."
Improve the onboarding process for subscribers.
"We've done a lot of work on the onboarding space because you're more likely to start a habit in the first seven days of subscription than any other time in the subscription. How do you encourage people to take a new habit with our product suite? It's a mixture of insight but also execution. We used to have a welcome page, which sounds great but then our scientists in our experimentation team started to think about how onboarding can feel like part of the checkout experience. The card-based approach has meant the number of people taking the action has gone through the roof."
How to understand churn
"We have to understand the drivers of churn. One of the biggest parts of a churn principle is 'stable,' 'lapsing' or 'growing.' If your engagement behavior is lapsing, then you're at risk of churn. You also have to know what will drive good behavior post onboarding because there's a range of actions you might want them to take them. The data team looked at the medical profession and their model to predict survival rates for a patient undergoing a procedure. In a way, you can draw a parallel. When someone takes an action, what is their survival rate in 12 months' time. It's almost a hierarchy of sticky habits that you know are going to drive good retention: newsletters are habitual or downloading the app, loyalty to an author or a section, for example. Markets and business is our core and they play an outsized role in the retention rate because by nature they're habitual because you have to check it multiple times a day. We need to create new habit loops in a digital space for people that will keep getting them back day after day. You're not going to solve it through marketing messages or an ad. There's a subtlety to it."
https://digiday.com/?p=319243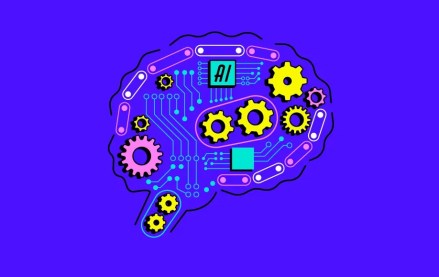 December 11, 2023 • 5 min read
As Google and Meta roll out new features, startups like Runway are finding new ways to compete for enterprise clients.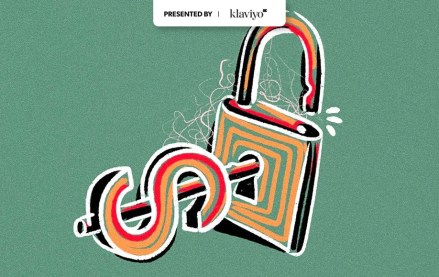 December 8, 2023 • 5 min read
Future plc's CFO Penny Ladkin-Brand announced on Thursday that she is stepping down, as the U.K.- based media company reported declining revenues and a new two-year investment plan to get back to growth.
December 7, 2023 • 13 min read
In this week's Media Briefing, publishing executives share how the task forces they created earlier this year to oversee generative AI guidelines and initiatives have expanded to include more people across their organizations.