Inside Tony Haile's expedition to (help) save the news business 
July 27, 2020 • 7 min read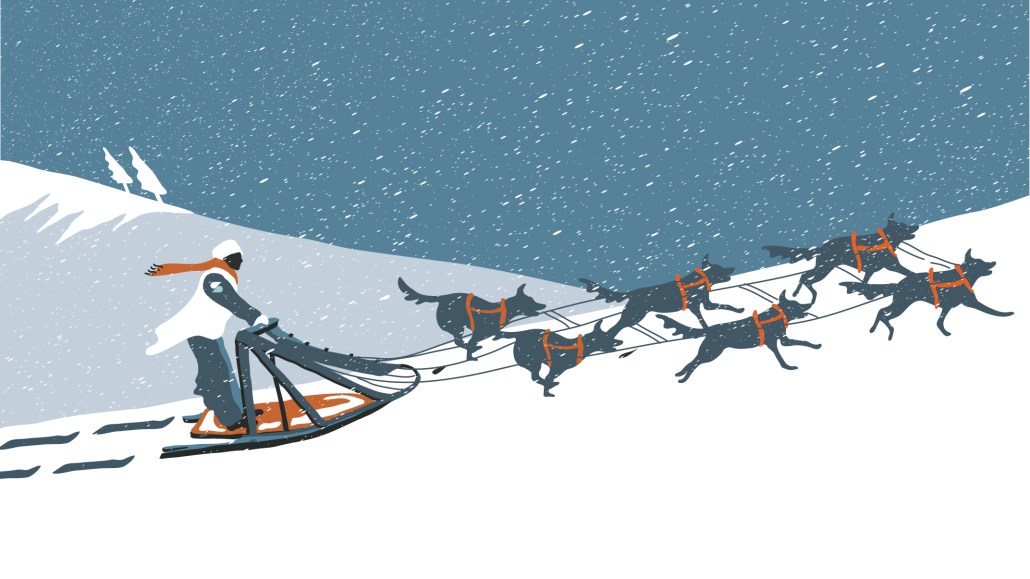 Ivy Liu
Tony Haile is one of the most well-liked personalities in media, a smooth-talking Brit who can gossip with reporters, dazzle executives with stories of polar exploration and preach effortlessly about a better, advertising-free internet, all the while sprinkling in references to literature and history.

For over a decade, Haile led Chartbeat, the newsroom analytics tool that became the pulse of media companies imitating Silicon Valley. Haile encapsulates both new media and old (He is married to a scion of the Rodale media dynasty). Haile is, simply put, one of the most charming and well-connected people in the business, the rare executive conversant in the boardroom and on Media Twitter.

Which is why Haile's contemporaries have been mostly forgiving about Scroll, the ad-free subscription service he teased for three years before finally launching widely six months ago.

For now, Scroll has produced barely any revenue for its partners, a slow uptake that has made some media executives question how much to promote it on their sites. Some executives say it's still early. They are rooting for Haile to succeed — and bring them more revenue. But for the time being, Haile's grand promise of creating a better internet for publishers remains undelivered.

Scroll's reason for existing has always been fairly easy to articulate. Online advertising is by and large terrible. The race to the bottom has created sites that are cluttered and slow, with struggling local news outlets particularly unreadable. Facebook and Google, who have swallowed up the online ad market, offer little more than blood money in the form of journalism grants to stave off regulators and win some good press. Turning to subscriptions, publishers have learned that just a tiny percentage of their audience converts. They've long searched for another savior.

Enter Scroll. For $5 a month, the service offers subscribers a speedy, ad-free reading experience across more than 300 media properties and then splits up the revenue to publishers according to how much time readers spent on their site. In January, when Scroll launched widely after years of anticipation, participating publishers took a wait-and-see approach. It would take potentially millions of subscribers for Scroll to truly impact their bottom lines, but there was reason to give it a try. A partnership with Mozilla's Firefox browser was still on the horizon. Scroll promised it would at least deliver more average revenue per reader than advertising.

And so far, it has honored that pledge, though on a very small scale. Haile said the service pays publishers an average of 30 cents per reader per month. "Every time someone who is a normal visitor to your site becomes a Scroll visitor, they are basically worth three-to-five times what they were worth before, so that's promising."

Haile won't say how many people are Scroll subscribers, but according to publishers, the overall revenue has not been meaningful. Justin Wohl, the chief revenue officer at Salon, said the political news site makes "a handful of dollars every month" from Scroll. Salon's average revenue per Scroll user is 11 cents, Wohl said — a better figure than it gets from advertising.

Ad block party

At the time Scroll was conceived, ad blocking was one of the most talked-about scourges of the media business. With the rise of AdBlock Plus and other free services, publishers saw a mortal threat to their businesses. Media has since changed. It turned out that, through a variety of counterstrategies, ad blocking became more of a commonplace irritation. Meanwhile, advertising in general has fallen increasingly out of favor among publishers, and many media companies today are refocusing on drawing revenue directly from consumers through subscription products or things like commerce.

That has created a little bit of a promotional conundrum for Scroll. Wohl, for instance, said he will use his site's inventory to promote Salon's subscription service, which also gives readers an ad-free experience, over Scroll's. "It makes sense to lean into promoting your own product," he said.

Scroll, which now has 14 employees, has a long roster of other partners to tap into. Haile also has a name brand-name list of investors, such as Axel Springer, The New York Times, and News Corp. Unlike Chartbeat, however, Scroll is a consumer-driven service — and its success hinges on the company's ability to bring in subscribers as well as media collaborators.

Many companies have endeavored, with limited success, to create a similar one-stop shop platform for sustainable journalism, from Dutch pay-per-article company Blendle, to digital newsstand Texture, which was acquired by Apple in 2018. After lots of hope and panel discussions, buzzy trends like blockchain or micropayments haven't provided a journalism lifeline after all. "This is a path littered with the bones of other people that have tried," Haile said.

Scroll's early figures point to the success of the model, even if the user base isn't particularly big yet, according to Haile. "One of my board members was wise and said, 'If you get the economics right, you can always scale. If you don't get the economics right, then scaling is just pissing up a wall.'" About 18.5% of people who start a free trial with Scroll put in their credit card information at the end of the free period to continue with the membership, according to Haile. After six months, he said Scroll has a 91% retention rate. "Now that we feel confident about the unit economics, we can start to turn on the scale thing."

The scale thing won't be so simple. After months of keeping cash on hand amid coronavirus, the company is ramping up its own marketing spending plan. But Scroll needs its publishing partners to help advertise the product.

Some partners are on board in at least a limited fashion. Michael Zimbalist, chief strategy and innovation officer at the Philadelphia Inquirer, said the newspaper will soon roll out messages for readers using an ad blocker. When they hit the Inquirer's metered paywall, readers will receive a message promoting Scroll.

Other publishers are reluctant to help, either because they have their own subscriptions to promote or they are not sure if Scroll is going to succeed. A source at one large digital publisher said that it had made just a few hundred dollars from Scroll so far and didn't intend on making any tech or development investment until the service gained more traction.

"The key thing for me with all the publishers is whether every check they get the next month is bigger than the last," Haile said. Scroll, in Haile's view, can help publishers monetize "casual fans" who would not sign up for a regular subscription but would pay a little bit for a better reading experience.

Acknowledging it's still early, an executive at another large digital publisher said total revenue from Scroll was in the thousands of dollars and has been growing. "We participated because we're hopeful that there are new models of paying for premium content that are going to emerge and work," the executive said.

Coronavirus crunch

Like all media companies nowadays, Scroll has faced the coronavirus crunch. Haile said the company put its user acquisition spending on hold to keep more cash on hand during the crisis. Across the media landscape, ad-based publishers are scrambling amid the bleak ad market to emphasize their own subscription products and shore up their businesses. Executives, in other words, have bigger problems to deal with than Scroll, though they're still interested.

Plus, executives like Salon's Wohl are still waiting to see one of Scroll's biggest promises that hooked them into the project: the partnership with Mozilla, which was first announced in February 2019. After a year of testing and a further delay because of coronavirus, that offering got off the ground about two weeks ago to 1% of Firefox's desktop audience, Haile said. The service, a browser extension incorporating Scroll into a suite of other privacy features on Firefox, will now launch to a wider audience, Haile said.

Scroll might be off to a slow start in a tough media environment, but Haile's contemporaries are largely rooting for him. They are happy participating as passive members in Scroll's fleet of media partners, since they can learn from the project and don't have to cannibalize their audience. And if the future of media is really The New York Times vs. everyone, a publishing collective that can bring subscriber dollars to smaller outlets is a worthy endeavor for media executives who do not work at The New York Times.

Zimbalist said he admired the idea of establishing a co-operative that can help local news outlets. "This idea that he has — that he actually has made work — is this self-governing collection of sites where the rules are baked in about how everyone shares in the profit," he said. "That is really compelling and has a place."

https://digiday.com/?p=373444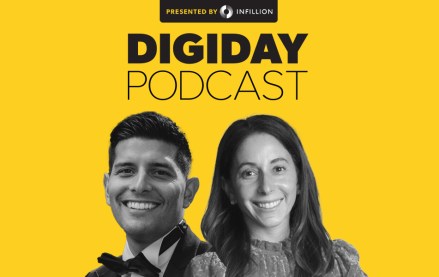 September 26, 2023 • 3 min read
In a live recording during the Digiday Publishing Summit, the news executives called for more nuanced conversations with advertisers around their brand safety concerns.
September 26, 2023 • 4 min read
After investing in one generative AI startup and suing another, the company will let customers create images on its website and an API.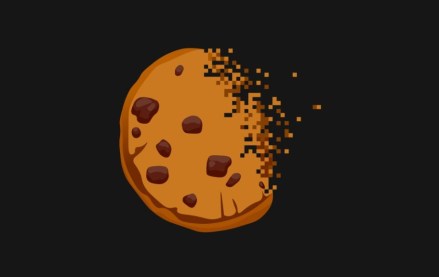 September 25, 2023 • 1 min read
During the Digiday Publishing Summit, execs from companies including Condé Nast, Dotdash Meredith and Thomson Reuters assessed the industry's readiness.