Mail Online's sponsored content strategy has a BuzzFeed twist
September 2, 2014 • 3 min read
•
•
Mail Online may not be known for the most serious journalism or the prettiest homepage, but the site is putting both its design and its tabloid sensibility at the center of its sponsored content pitch to brands.
The Daily Mail's massively popular digital site, which gets over 38 million unique visitors a month, according to ComScore, has discovered that its scale and editorial sentiment are two of its biggest advantages at a time when seemingly every publisher is opening a branded content studio.
It's other big advantage: New North America CEO Jon Steinberg, who spent four years helping BuzzFeed craft its own successful content pitch for brands. Steinberg, who joined in June, already has a good idea of what it takes to convert large publisher into a valuable platform for advertising.
"When you come to us, you get everything that makes our editorial product work," Steinberg said. "This includes our writing style, our headline optimization and access to our homepage, which we optimize obsessively."
The importance of that homepage can't be understated. Mail Online gets the vast majority of its traffic from direct visits, making its homepage a particularly valuable piece of real estate for brand takeovers. That's in direct contrast to the traffic patterns at most publishers, which are seeing social referrals take over their traffic.
So far, Mail Online's pitch seems to be resonating. BBC America, for example, tapped the site for a post about the top "Doctor Who" moments, and Comedy Central commissioned content about the latest season of its parody show "Nathan For You." The posts, which mimic the visuals and tone of Mail Online's editorial content, feel at home on the site, which is notorious for its unabashed take on news and celebrity gossip.
The content performs well, too: Comedy Central, for example, got 160,000 views to its five sponsored posts, and a million people saw the channel homepage takeover in July. BBC America got 167,000 page views across its own eight sponsored stories.
Steinberg said that another pivotal part of the Mail Online branded content approach is its decision to enlist reporters to write its sponsored stories, as opposed to tapping separate non-newsroom writers on the sales side. While Mail Online shares this approach with publishers like Dennis Interactive and Say Media, it's still in the minority among publishers, most of which are eager to maintain a clear separation between the editorial and revenue sides of their businesses.
"The approach is right for us," he said. "It lets us have technology writers write about technology and showbiz writers write about showbiz. The arms race for the quality of branded keeps accelerating. You need those subject matter experts."
Brands have taken note of the approach."The writers had already written about our shows, so we weren't making them do something they weren't going to do otherwise," said Don Steele, svp of fan engagement and multi-platform marketing at Comedy Central.
But the tabloid site isn't the best fit for every brand. Some of the more cautious advertisers might be concerned with their messages appearing next to posts titled "Put it away! Gary Busey's naked strolls anger his fellow housemates on Celebrity Big Brother UK".
Steele said that Mail Online's potential brand unfriendliness wasn't a big factor for Comedy Central, which is itself home to perennially controversial shows like "South Park" and "Tosh.0." "We're constantly pushing the boundaries ourselves," he said.
Steinberg said that sweetening Mail Online's image in the eyes of brands is a work in progress. "Is your most cautious brand the right fit for us? Maybe not right now, but when you prove yourself out with enough mainstream brands, those more cautious brands come around," he said.
https://digiday.com/?p=86267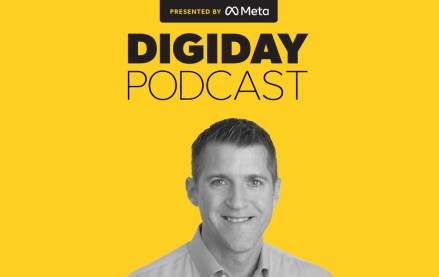 November 28, 2023 • 4 min read
Google's vp of global ads is confident that cookies will be gone from Chrome by the end of next year, despite all the challenges currently facing the ad market.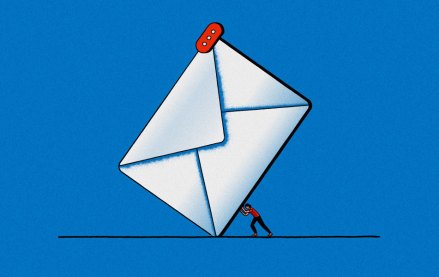 November 28, 2023 • 6 min read
Some email newsletter platforms' click-through rates are actually click-to-open rates, which are measured against the number of emails opened rather than the emails sent. But buyers seem to prefer it that way.
November 24, 2023 • 5 min read
Publishers' events businesses picked up pretty significantly during the back half of this year — and they will focus on sustaining that lift into 2024, according to Digiday+ Research.