Publishers today are subject to that most timeworn of business imperatives: Grow as large an audience as possible, then sell that scaled audience to the advertisers who want to reach it. It's a business model that has stubbornly persisted into the digital age, despite the reality that display advertising has become an increasingly unprofitable business for publishers online.
The Financial Times is going in a different direction. Rather than chasing scale and advertising, The Financial Times has built its digital business around an audience-driven subscription model. The result: Its 665,000 subscribers, two-thirds of whom are digital, generate more than half of its overall revenue. More than 35 percent of its overall revenue comes from digital subscriptions and advertising, a number The Financial Times expects to see hit 50 percent in the medium term. Oh, and it's profitable, too.
"Our philosophy is that we have to follow the reader wherever they are going," said Rob Grimshaw, managing director of FT.com. "We will provide the reader with the information and insight that they need, whether they are reading us in print, on desktop, on tablets, on mobile, or any third-party platform that's to come in the future."
It's a philosophy that has worked well for the Financial Times, not only financially, but strategically. Here's how it positions itself online.
Subscriptions first
The Financial Times is a publication that, at first glance, feels ill-suited for the Web, which rewards publishers with large audiences over those with smaller ones. It's a niche publication with a core global audience of maybe a couple million international business people and politicians. That's reflected in the site's traffic numbers. FT.com gets an average of 2.7 million unique viewers in a month, per Quantcast, far lower than, say, The New York Times, which gets closer to 30 million uniques a month.
"We knew from a very early point that we would not be able to achieve the same scale of some of the general-news players and portals," Grimshaw said.
Because of this, The Financial Times has had to develop a digital strategy focused less on scale and advertising and more on audience, subscriptions and a value proposition that people would be willing to pay for. It has worked well so far. Not only has its digital content revenue increased 13 percent since 2012, according to the paper, but it is making more from content than from advertising. Few other publishers can say the same thing.
"If people need something, and you're the only place they can get it, then they'll be quite happy to pay for it," Grimshaw said.
Targeted advertising (and a little bit of programmatic)
That increase in content revenue doesn't come at a cost to the advertising side. One of the more surprising outcomes of The Financial Times's subscription-first approach is that it also helped boost its advertising business as well. By forcing readers to register, The Financial Times can collect data about who is reading its content, then sell that data to advertisers for targeting purposes. "That creates scarcity in a market that famously there is no scarcity," Grimshaw said.
Core to its advertising proposition is Deep View, a data analytics tool that lets advertisers look beyond basic impression measurements to see who their campaigns reach and how Financial Times readers engage with their ads. All of this, coupled with The Financial Times' programmatic efforts, helped its digital advertising business grow 7 percent last year.
The FT's unique readership is an attractive one for buyers. "Their audience is certainly the most appealing part of FT.com," said Linda Lydon, media director at AMP. "It's an engaged, worldly audience with a high disposable income."
Lydon, however, did acknowledge the limited reach of FT.com, which makes it a poor match for campaigns that demand a wide net. "I'd work the FT for the audience and environment and potentially a programmatic partner to reach the audience elsewhere to provide additional scale," she said.
Making social media and the paywall work together

Click to any Financial Times story from any source, and you'll be asked to either register or pay up — with some exceptions. It's a bold, risky decision in the age of social media, where links on Twitter and Facebook are driving an increasing amount of traffic to publishers. Putting a barrier in front of readers only reduces the chances that they'll read the content and pass it on — or so the conventional wisdom goes.
The Financial Times, however, claims to be making it work. FT.com has over 6 million registered users and adds 20,000 new ones each week, according to the paper. More, many of these registered users also end up paying for the product. The Financial Times saw the number of new subscribers who came from social media referrals increase by 165 percent in the past year.
"I think people make too much of the notion that these barriers are impenetrable," Grimshaw said. "We haven't found the subscription model to be a barrier to success in digital."
The Financial Times maintains a significant social media presence, despite its subscription and registration model. Combined, it has 4.5 million Twitter followers, 1.6 million Facebook likes and 77,000  followers on LinkedIn. It's also experimenting with posting more visual articles to Pinterest, where it has 1,037 followers.

Going mobile

On the mobile front, The Financial Times is seeing the increase in usage that every other publisher is. Mobile visits account for 45 percent of its overall traffic and are certain to overtake desktop visits by the end of the year. A big part of that push is fastFT, a news service tailored for mobile audiences with shorter, more snackable dispatches.
Mobile is also driving The Financial Times business in new directions. While only 10 percent of its digital ad revenue is generated by mobile, roughly 25 percent of its new digital subscriptions each week is sold on mobile devices.
"I don't think it's enough to just carry on what you're doing before and just bring it to a different channel," Grimshaw said. "You have to respond to the platform."
https://digiday.com/?p=74135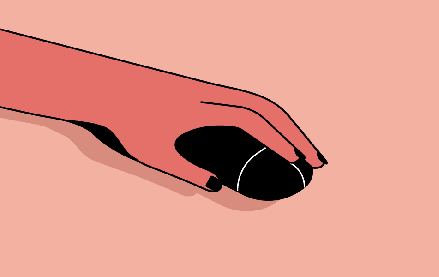 December 1, 2023 • 3 min read
People claim that the role of chief diversity officer is vanishing. However, AI is booming, and the CDO can help ensure responsible AI.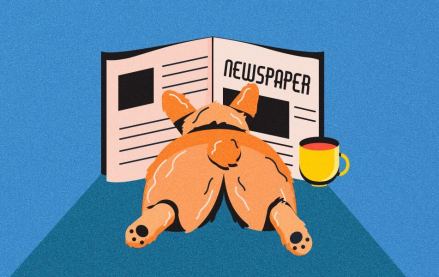 November 30, 2023 • 4 min read
Digiday+ Research found that publishers' programmatic ad revenue didn't quite live up to expectations this year, but they still see it as a growth area.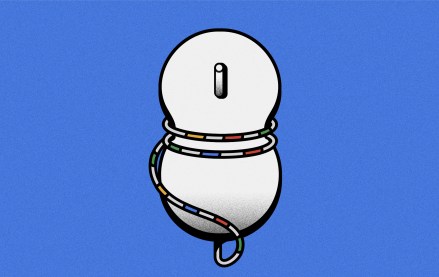 November 30, 2023 • 13 min read
For a couple of publishers, referrals from Google are down upwards of 60%.