When ESPN launched in 1979, there was no way to know that it would become the worldwide leader in sports. Three decades later, the Bristol, Conn.-based company dominates all aspect of sports coverage because of one simple philosophy: serve sports fans anytime, anywhere. The anywhere part has evolved to go beyond physical location, as the sports giant has figured out how to publish across the myriad platforms its audience uses to consume sports information.
Publishing across platforms isn't as simple as taking content from one medium and placing it on another. Audiences use different devices and platforms in different ways. How you consume content on TV is different than how you consume content on a desktop or on a phone or on a tablet. ESPN understands this exceptionally well and has been on the cutting edge — with some fails along the way — of delivering content to its audience.
ESPN, besides having a television network, has a magazine, a website, mobile apps, tablet apps. It is everywhere. In 2006, the company even launched an ESPN phone. That bombed, but the Leader learned some valuable lessons along the way.
"I think everything we've built has been been built within that medium has been a standalone and not ported," said Eric Johnson, evp of multimedia sales at ESPN. "The magazine has a voice that is unique to the ESPN brand. It's a trendsetter or like your best friend sitting next you on the couch with his point of view. That's different than SportsCenter or espn.com. The magazine is not a replica of TV. Same with digital."
This translates to how the sports publisher works with with advertisers. The company has more than 60 account executives focusing on different products. They then report to multimedia sales managers. There are about 300 sales staff in total, including support and operations.
"It takes focus and time and effort and a good deal of money to have the infrastructure to take advantage of those platforms seamlessly," said Adam Shlacter, managing director of digital at MEC Global. "They seem to know who their audiences are and what the opportunity is to get in front of them with homogeneous content or unique content and appropriate for the time, space, screen they're accessing."
ESPN's approach to publishing across platforms is to make sure each medium is doing something on its own. The company, according to Johnson, has spent a lot of money to measure multimedia effectiveness.
"We can tell an advertiser you did this campaign and here's what TV did — they helped build awareness — or the magazine did heavy lifting of favorability or digital did well with purchase intention," said Johnson. "It's never buy a medium because you want to buy it all."
Of course, ESPN is in a unique position because sports content is easy to understand. The company says its research can show, for example, how mobile ads deliver for clients compared to print ads. These types of insights help the company's advertising partners be smarter about how to message to the audience as well as how to work across platforms to deliver that message.
ESPN has specific packages for specific platforms, and Johnson says that most of its medium to large customers operate on a multimedia level. The company's sales-department staff is tasked with understanding specific media. What used to be separate silos are now under one multimedia banner.
"I think it's having a fundamental understanding of each medium and having a multimedia approach — we get to see how TV, mobile, magazine, digital business works. We have specialists that help generate revenue in each medium and port to see what works best for each," said Johnson. "We have a sales structure, a wonderful marketing-solutions group, that helps us interface with all the leagues and develop unique content, as well as organizing that cut across the mediums. We build an idea with every medium that is unique for what the medium does well."
According to Shlacter, having one conversation about how ESPN's audience behaves on each of ESPN's platforms is important.
"They changed the game a bit by selling in an integrated fashion," he said. "They come to us, and when we have a conversation about ESPN, it's all of ESPN, in all the ways they work with us. They have specialists in different mediums, and you need deep expertise from an execution standpoint."
Sports isn't something people want to watch on delay; there's a sense of urgency for both consumer and advertiser. Where we might watch "The Office," which airs on Thursdays, over the weekend, we won't watch a Packers-Vikings game on a Tuesday.
"The advantage they have is that they sort of publish once and distribute it everywhere and render it appropriately for each medium they're distributing it in," Shlacter said. "They know who their audiences are and, as a result, can tailor their coverage and content in a timely manner that makes for a great product and user experience. They got a lot of that right, taking the living room experience and bringing it to the palm of your hand."
Other publishers can learn from some of ESPN's successes. While the company has many advantages, Johnson noted that publishers, as well as advertisers, need to broaden the perspective of what the conversation for each of these platforms.
"There needs to be more authentic conversation that has to do with media and marketing," he said. "Great advertising can work in all those different systems. From my perspective, sometimes specific industries/companies have a narrow view that isn't broad enough. Advertisers and marketers need to look at the whole picture and not just one piece."
For more on cross-platform publishing, join us in New York at the Digiday Conference, where you'll learn how brands, publishers and agencies are rethinking how they're organized. To register, please visit www.digidayconference.com.
https://digiday.com/?p=11243
October 2, 2023 • 1 min read
•
•
The publishers who attended DPS were focused on the potential upsides of applying the technology to their operations while guarding against the downsides.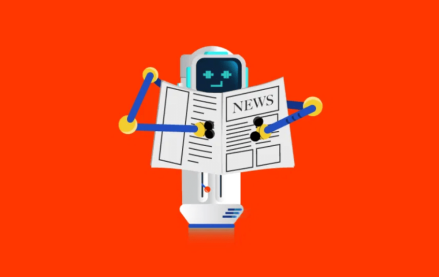 October 2, 2023 • 4 min read
•
•
Now that ChatGPT users can surf the internet for information, some publishers are reconsidering the weight of the issue.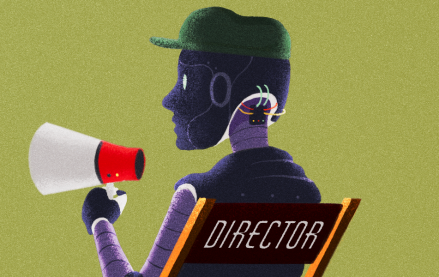 October 2, 2023 • 5 min read
•
•
As Meta makes celebrity-like chatbots, ChatGPT learned to "hear," "see" and "speak" while Spotify is piloting AI-translated podcasts.