'We'll get briefs we couldn't access before': Inside Channel 4's push for programmatic advertisers
August 11, 2020 • 4 min read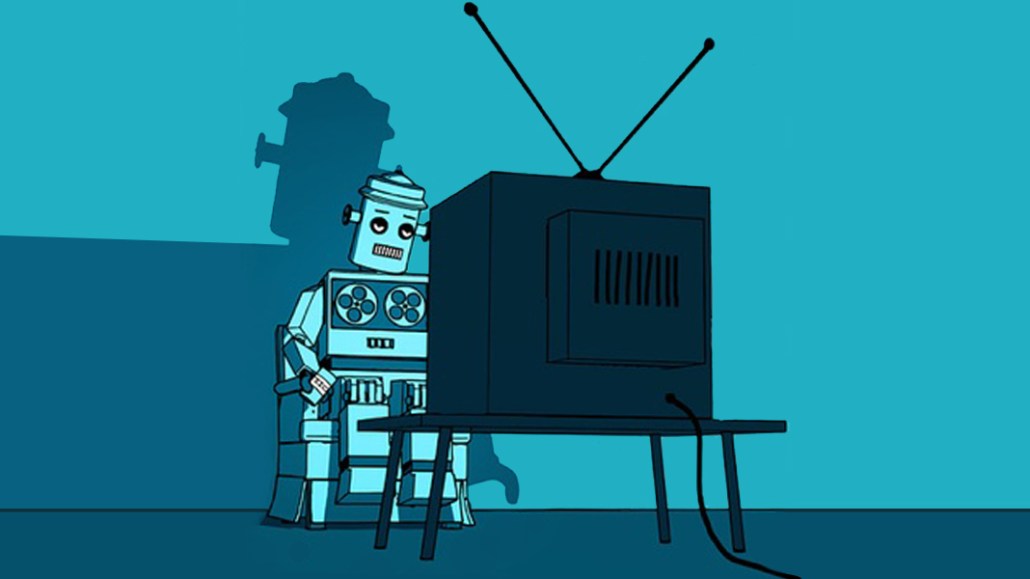 U.K. broadcasters may be losing ground to streaming platforms, but some like Channel 4 are using ad tech to ensure the same doesn't happen with YouTube and Facebook. The broadcaster is selling ads in programmatic auctions it hopes will attract digital advertisers to TV.
The move marks the first time Channel 4 has automated the process of selling and buying ads in its All 4 streaming service on any device, including connected TVs. Historically, the broadcaster has let advertisers bid on those same ads using ad tech, but those deals had to be approved by a commercial exec before they were completed. Now, that process is fully automated. Advertisers can use either The Trade Desk or Adobe's demand-side platforms to autonomously take part in auctions that are manged by supply-side platform Freewheel on behalf of Channel 4.
"Crucially, the fact Channel 4s inventory will be available through more demand-side platforms like the Trade Desk and Adobe is a big step forward and means that the broadcaster can now start to compete with established premium online video players," said Lawrence Dodds, client director at agency Universal McCann.
In order to maximize the money made from those auctions, the broadcaster has set its sights on guaranteed deals. This means advertisers agree to buy a fixed number of impressions from Channel 4, which then agrees to deliver them for a guaranteed price. The broadcaster has the security that comes with knowing its inventory is sold at an agreed-upon price, while the advertiser knows the exact amount of impressions they will get instead of bidding on impressions in the hope that they win them all.
"For the first time, programmatic buyers will be able to buy our premium video-on-demand audience alongside their normal video buys," said David Amodio, deputy head of digital and innovation at Channel 4. "The ambition, which is backed by what we're already hearing from the market, is that we'll get briefs that we couldn't access before like digital and pure programmatic budgets globally. Frankly, we've not serviced that part of the agency business before."
Channel 4's pivot to programmatic could help shore up its business against the growth of streaming services like Netlfix and Disney+. By the end of June and with lockdown easing, the amount of time viewers spent watching traditional broadcasts fell 44 minutes to three hours and two minutes per day, according to media regulator Ofcom. Subscription services, however, retained almost three-quarters of the extra viewing they had accrued over lockdown. With the battle for that attention intensifying, Channel 4 believes its own gains over the last two months could make it more appealing to programmatic advertisers.
"Our latest stats show that our viewing is up 54% on All 4 on the first 12 weeks of lockdown," said Amodio. "That growth is coming from connected TVs and other big screens where around 70% of our impressions are delivered."
The response to that growth has been encouraging so far.
Procter & Gamble is the first advertiser to buy Channel 4's programmatic ads, while there are a "couple of campaigns" to follow, said Amodio, who declined to share any further detail on them.
Some of those advertisers see Channel 4's inventory as a way to reach more people who are watching the same TV at the same time, while others see it as a way to extend the reach of larger campaigns. Eventually, the broadcaster expects to see more of that interest come from the small businesses and DTC advertisers that prop up the ad businesses of Facebook and Google. As Amodio explained: "That [small and mid-size enterprises] feels like the obvious place to grow our business. We see some money from SMEs, but not as much as we'd like to so it's our long-term ambition to grow in that area."
Those opportunities could crystalize over the coming months, particularly as programmatic spending starts to recover from its coronavirus-induced slide.Indeed, The Trade Desk expects connected TV spending will more than double the third quarter's growth rate to around 80% on the previous quarter. As advertisers redirect spending from national, one-size-fits-all campaigns toward more targeted impression-based alternatives, ad-funded streaming services are looking more attractive.
"The use of planning tools in DSPs such as those on the Trade Desk platform are becoming an important part of the media planning process," said Dodds.
Despite the apparent demand for its programmatic ads, Channel 4 won't rush to capitalize on it as evidenced by the way it's working with ad tech vendors.
Where other media owners sell ads through multiple ad tech vendors, Channel 4 is sticking with Freewheel for now. While more ad tech vendors selling auctions to more advertisers drives up the competition, there are trade-offs like those that push for higher margins. Furthermore, more ad tech vendors mean more relationships to manage, which can be costly and time-consuming.
"It's something we've thought about, but we're not ready to have more supply-side platforms like Freewheel," said Amodio. "At the moment we just want to get the programmatic business up and running. We take an agnostic approach to ad tech and wherever there's commercial growth — then that's when we'll look to expand."

https://digiday.com/?p=374917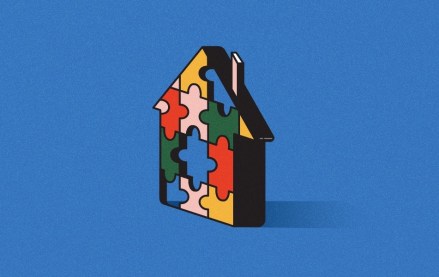 September 22, 2023 • 4 min read
Apartment Therapy's president Riva Syrop took the stage at the Digiday Publishing Summit to discuss the convergence of commerce and sponsorship revenue within its Small/Cool event.
September 22, 2023 • 4 min read
Media execs took stage at the Digiday Publishing Summit to discuss the growing importance of ROI in ad campaigns this year.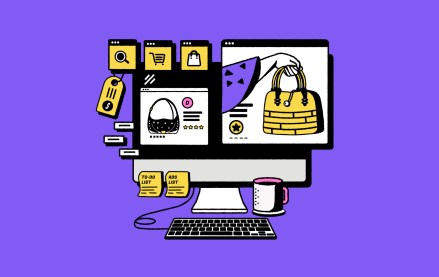 September 22, 2023 • 4 min read
CEO Satya Nadella said AI assistants will be as ubiquitous as PCs and will help users navigate across apps, operating systems and devices.