BuzzFeed wants to be the leader in breaking news on mobile globally, and it's hoping its newly upgraded international news app will get it to the top.
The digital media publisher extended its U.S.-based news app to include the U.K., Australia, and Canada this week. The app features BuzzFeed original stories, along with third-party aggregated content from around the world. Localized push notifications will notify users when big stories break, both domestically and globally. The news feed includes videos and features embedded Vines. Around 20 pieces of content will feature in the app each day.
BuzzFeed has chosen to evolve its U.S. app, which launched last June, rather than develop independent apps for each market in order to avoid creating a complicated user experience and the "technological nightmare" of trying to localize multiple apps across multiple app stores, according to BuzzFeed managing editor of mobile Stacy-Marie Ishmael.
Having a unified app, with a centralized backend, means editors in each of the local markets can control the time and content of the push notifications, which will alert all app users to breaking-news updates. That has helped remove any bottlenecks in the workflow that may have occurred due to differences in time zones.
"Previously, everything would have had to go through me. Now we've trained our U.K., Australian and Canadian teams so they have the tools and abilities to do that on their own," said Ishmael. "It makes a big difference. It means we can be much faster on breaking news, which is BuzzFeed's core strength."
Three London-based editorial staff (or as BuzzFeed refers to them "curation physicians") will curate both original and third-party aggregated news for the U.K. app. A similar-sized team will operate from Australia, while the Canadian news aggregation is currently handled from the U.S. since the two countries' time zones overlap.
Although the app has launched with all sorts of bells and whistles — GIFs, emojis, and its standard listicle-style fare — BuzzFeed wants to ensure the app champions its domestic news teams. The publisher has gone some way from its roots as a viral-news publisher and boasts a heavyweight team of experienced journalists at its London newsroom, where the total headcount is over 50 people. And it's not finished hiring.
The London editorial team, which is led by former Guardian deputy editor Janine Gibson and news editor Stuart Millar, has recently hired former Evening Standard journalist Simon Neville as its business editor and the former data editor at the Guardian, Alberto Nardelli, as BuzzFeed's Europe editor.
The London investigations team has already broken stories around major U.K. developments like the junior doctor strikes, and tennis match-fixing. These stories, and how they're developing, are being pushed to the fore on the app.
Ishmael said she plans on showcasing the fact that BuzzFeed has dedicated editorial teams that are physically based in the countries they're covering, because it is vital to driving app downloads.
"One of the GIFs highlights the tennis rackets investigation, which our London news team broke, and that's so we could emphasize that we're not just doing a U.S. app, with a bit of U.K. content," said Ishmael. "We're extremely committed to the U.K, and growing our audience there."
All content will be tailored to local spelling and colloquialisms, though, for now, the company has drawn a line at launching a German or French news app, where it also has editorial teams on the ground. That's partly down to the design issue — German words are a lot longer; therefore, it would take time to figure out how to best cater to that, said Ishmael.
BuzzFeed was flying blind when it launched its first news app last year. The publisher had no benchmark for what success looked like on mobile news apps, said Ishmael. After looking at what major news outlets like the New York Times, the Guardian and the BBC were doing, it settled on the target of 100,000 downloads within the first week. It got 350,000 downloads, largely because the launch coincided with some big news events unfolding in the U.S., including the Charleston church shooting. Now the app has had 500,000 downloads, and the average time a user spends within the app on each visit is 4.5 minutes. "That's a mobile infinity," added Ishmael.
Ishmael said app readers tend to be more loyal to the brand, and it therefore has a "sticky" app audience. But it won't take that for granted. BuzzFeed tracks not just new users but whether existing ones return and how long they spend within the app on each visit.
"It's very hard to predict why people download an app," said Ishmael.
https://digiday.com/?p=169926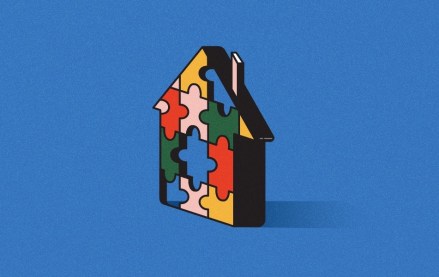 September 22, 2023 • 4 min read
Apartment Therapy's president Riva Syrop took the stage at the Digiday Publishing Summit to discuss the convergence of commerce and sponsorship revenue within its Small/Cool event.
September 22, 2023 • 4 min read
Media execs took stage at the Digiday Publishing Summit to discuss the growing importance of ROI in ad campaigns this year.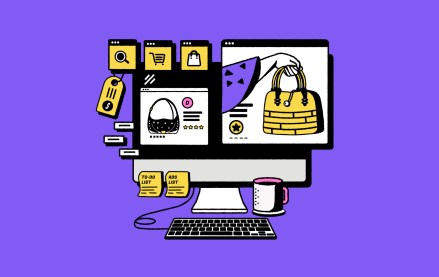 September 22, 2023 • 4 min read
CEO Satya Nadella said AI assistants will be as ubiquitous as PCs and will help users navigate across apps, operating systems and devices.