Fresh off a $10.8 million (£7 million) funding injection from Liberty Global and e.ventures, which have bought a 14 percent stake, Copa90 owner Bigballs Media wants to scale aggressively.
The plan now is to add more editorial and commercial staff to its team — currently 37 strong in the U.K. and 14 in the U.S. Also on the cards will be expanding content output and building new audiences in major football markets across Southeast Asia, according to its chief revenue officer, Chris Maples. 
Bigballs Media's YouTube-based football channel Copa90 boasts more than 1 million subscribers. Its 2012 launch pushed the company away from its roots as a gun-for-hire branded content production company to being a media owner in its own right.
The company made a strong statement of intent when it brought in Maples, formerly Spotify vp for Europe, seven months ago. Having worked for a series of U.K. broadcasters and Microsoft Advertising throughout his career, Maples said he was "done with corporate life" and wanted to work for a smaller, entrepreneurial firm. "I like small groups of people doing difficult things. I had that at Spotify in the early days," he added.
Being an avid soccer fan also didn't hurt.
Tapping into international soccer markets
During his time at Spotify, the company went from being in six markets to nearly 80 by the time he left last summer. Maples has similar growth ambitions for Copa90, having identified China, Japan, Korea and India as areas in which there are specific opportunities. "These markets have great love of local football as well as the big net football importers such as Bundesliga, the Premier League and La Liga," he added.
The plan isn't to hire people in those markets just yet but rather to ramp up content — including user-generated fare — that would appeal to fans there. Its approach bears resemblance to BuzzFeed's: creating content specifically for off-site platforms like Facebook, YouTube and Snapchat, and then cultivating its audiences from there.
Copa90 is also cleaning up in the U.S., having bought soccer channel Kick TV earlier this year. Maples said in the U.S. soccer is regarded as the "anti-jock, hipster alternative" to American football, which is partly why its fan base is growing so rapidly.
"Disenchantment" with corporate soccer
Sports media is so ripe for disruption because it hasn't changed enough and doesn't appeal to younger demographics, according to Maples.
"There's a sense of disenchantment among fans globally against what you would call 'corporate football,'" he said. "Whether it's that season tickets are too high or people just don't like the world of corporate football, some are feeling a bit left behind."
Copa90 monitors areas its fans are interested in, often skipping over the big clubs. Popular series include the story of Spanish club Real Oviedo, which was saved from bankruptcy by fans who bought up its shares. Bigballs itself bought three shares, something the club's president has made clear it hasn't forgotten, according to Maples.
Brand sponsors want part of the action
Where there are large social audiences, brand investment usually follows. Copa90 is in discussions with all the Euros 2016 sponsors and Champions League sponsors, Maples said. "Lots of brands are realizing that sponsoring a tournament is one thing, but activating around it and engaging with the audiences is totally different," he added. "They haven't done it as well as they could have, and lots of them are waking up to that."
For the Hyundai's World Cup sponsorship, for example, Copa 90 created a series called Hyundai Fifa World Cup Taxi, where reporters toured cities hosting the World Cup to speak to fans. The content preformed so well that the brand u-turned on its usual strategy of no sponsorship investment during non-tournament years to fund original shows, crowdfunded from Copa90's audience, this year. These focused on areas such as the rise of amputee football and Rome's young refugees facing off against AS Roma legends.
https://digiday.com/?p=150707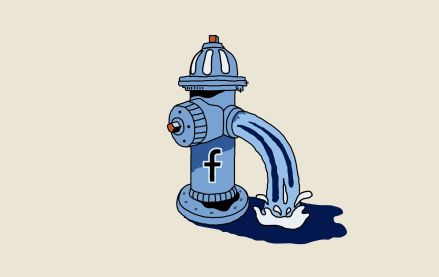 October 4, 2023 • 5 min read
•
•
Publishers are still feeling the effects of a change Facebook made in May that caused a steep decline in referral traffic. Nearly four months later, publishers aren't sure when — or if — that traffic will come back.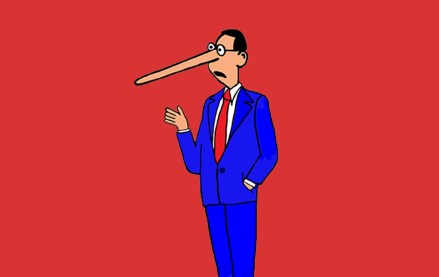 October 3, 2023 • 7 min read
•
•
A new definition for MFAs is available but the vague nature of the guidelines is leading to a lack of standards that might prevent adoption.
October 2, 2023 • 1 min read
•
•
The publishers who attended DPS were focused on the potential upsides of applying the technology to their operations while guarding against the downsides.