As Amazon's advertising business gathers momentum, agencies are realizing what it takes to run campaigns on the world's largest online retailer.
Unlike Facebook and Google, the e-commerce giant is in the business of selling products to shoppers, not selling inventory to brands — a subtle, yet important difference. Advertising executives are talking to Amazon's reps about supply chains and inventory as much as ad copy or keyword strategies, which Jason Hartley, 360i's national head of search and paid social, admitted "is very different and challenging, but absolutely necessary."
As Amazon reps clarify that difference to agencies, there's a growing sense among executives that the e-commerce giant isn't going to change the way it works to accommodate advertisers. Instead, it asks agencies to change their approach to creating online campaigns. "Traditional media owners are focused on maximizing the impact of their media and boosting the yield for themselves, whereas Amazon is focused on creating experiences that benefit the customer," said one executive, speaking on condition of anonymity.
Amazon's reluctance to compromise its shopping experience can make it trickier to buy media at times, the executive said. That's not to say agencies are struggling with Amazon's ads. In fact, the business is more open than Google and Facebook in some respects to creative ideas for campaigns, agency sources said. The executive explained: "If you work with Amazon in the right way, then there are opportunities to create custom campaigns for brands, which might not necessarily be so easy to pull off on Google or Facebook."
Previously, brands needed a distribution presence on the platform to capitalize on Amazon's ads. However, with the online seller's expansion of placement and targeting options, more brands, including those that do not sell through Amazon, are using the company's advertising business, said Scott Abbott, head of pay-per-click marketing at iProspect.
Part of that flexibility is due to the size of Amazon's ad business compared to that of Google and Facebook; eMarketer estimates Amazon made $1 billion (£777 million) on ads in 2016, significantly less than the $79 billion (£61 billion) and $27 billion (£21 billion) Google and Facebook generated respectively over the same period. Being a smaller ad player means Amazon's reps are more hands-on with individual agencies, encouraging them to view product pages like "brand-marketing vehicles," according to executives working with the business.
Generally, marketers are more interested in how Amazon can drive lower-funnel conversions, and consequently, its search ads. Nick Buckley, L'Oréal's digital director in the U.K., recently told Digiday he would move more of the brand's search budget over to the retailer, given its emergence as the preferred entry for internet shopping. More than a quarter (29 percent) of consumers say they start product searches on Amazon, versus 15 percent who say they start on search engines, according to a UPS survey conducted in the first quarter of 2017. Brands may want the lower-funnel conversions from Amazon, but agencies have noticed the retailer has its eye on budgets further up the purchase funnel.
Recent improvements to Amazon's content options for its brand storefronts are a step toward "improving the experience on the site in ways that brands will appreciate," said Hartley. Amazon is also building a paid search tool to monetize the reams of product searches it hosts.
"To a large degree, Amazon is still seen as a performance buy," Abbott said. But he added that he expects the launch of Amazon Spark in the U.S., the Amazon Influencer Program and the new Amazon Store "brand pages" will prompt more brands to use Amazon for brand building.
Until more brand budgets flow into Amazon, agencies believe their clients will continue to use it to complement, rather than replace Google's own ads. However, Hartley said, if brands try to find new customers on Google using more generic non-brand terms and don't get strong results, more budgets could shift to Amazon. "As it becomes easier to integrate data into multi-touch attribution, we might see more fluidity between the platforms," he said.
For 360i's campaigns, ROI on Amazon's search ads, particularly sponsored products, is strong relative to traditional search programs for many brands. Yet the ROI with Amazon can also be less straightforward, Hartley said, as ads can drive direct sales, but those sales can also lead to more visibility in organic searches on Amazon. Consequently, there is a "halo effect that is real," but it is difficult to measure or identify, he said.
Another challenge for agencies is calculating the commission Amazon takes for any sales generated from search ads, which varies from product category to product category, said John Barham, head of paid media at Roast.
As Amazon grows its sales team and agencies build out their own expertise on the platform, the online retailer's place in a fragmented supply chain is set to become clearer sooner rather than later.
https://digiday.com/?p=252312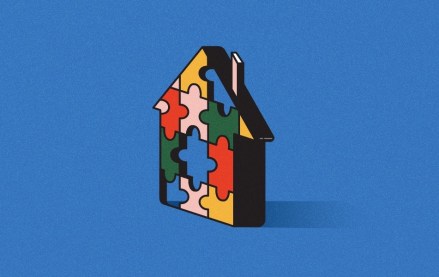 September 22, 2023 • 4 min read
Apartment Therapy's president Riva Syrop took the stage at the Digiday Publishing Summit to discuss the convergence of commerce and sponsorship revenue within its Small/Cool event.
September 22, 2023 • 4 min read
Media execs took stage at the Digiday Publishing Summit to discuss the growing importance of ROI in ad campaigns this year.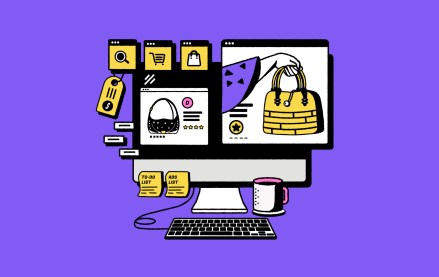 September 22, 2023 • 4 min read
CEO Satya Nadella said AI assistants will be as ubiquitous as PCs and will help users navigate across apps, operating systems and devices.