If you can't beat 'em, join 'em. As digital media sellers compete for ad dollars in a fragmented world, they're betting it's better to work together than to individually lose out on ad dollars entirely.
Take the ad sales partnership announced by Condé Nast, Vox Media and NBCUniversal last month. Under the deal, Condé Nast's titles, which include GQ, Vogue, Vanity Fair and The New Yorker, will make their ad inventory available in Concert, a private marketplace that includes Vox Media and NBCU digital properties. The companies will also sell sponsored content that can run across relevant properties. Together, these companies said they can now offer advertisers the ability to reach 200 million consumers, citing comScore. The offering also includes Condé Nast's Spire, a data product that can match first-party user data across print, digital and social with online and offline purchases.
The Condé Nast-Vox-NBCU partnership is just one instance of different media companies teaming up on ad sales pitches. It's happening at all levels — from big TV giants to small digital publishers — as media companies that normally compete for RFPs vie for at least some share of ad dollars.
Alliances across media types
Most recently, Nat Geo started pitching advertisers on a new social content offering called Further Community that included Mashable, theSkimm and Atlas Obscura. It's offering sponsored content programs across video, text and photos that incorporate publishing and other content partners.
Alliances are also forming in TV, where major networks have been making advancements with how they use data to help marketers target and measure ads across platforms including linear TV. The biggest partnership between multiple network groups today is OpenAP, a targeting platform and independent business jointly created by Viacom, Turner and Fox Networks. Through OpenAP, marketers have the ability to target, spend and measure ads across the three companies' portfolios, instead of being stuck with different sets of data from three different walled gardens, the companies said in the OpenAP announcement.
There has also been an increasing trend toward more ad hoc alliances between mid- and small-tier digital and social publishers. For instance, Fatherly, a digital publisher focused on dads, has linked up with seven different publishers on branded content campaigns. This includes a partnership with NowThis to produce a series of four custom videos and other articles for General Motors for the GMC Sierra brand.
These alliances are slightly different from ad partnerships of years past (such as the Guardian-led Pangea consortium and an AOL-Microsoft-Yahoo tie-up from 2011). Those focused primarily on display and programmatic media buying across multiple properties. Here, the companies argue they're going beyond pure media buys by offering content production and data tracking capabilities.
How it all works varies by partnerships
The partnerships vary. In the case of Condé Nast, Vox Media and NBCUniversal, the companies have divvied up advertisers and agencies to pitch to in order to avoid redundant pitches. Jim Norton, chief business officer and president of revenue for Condé Nast, wouldn't detail the business arrangement between the companies, but revenue is shared across the partners. Condé Nast also tacks on a data fee when its Spire is used.
In the OpenAP case, Viacom, Turner and Fox will each have a handful of people devoted to the product, but each company only pitches its own inventory. Advertisers go to OpenAP and establish which audience segments they want to reach, after which each seller can respond to the RFP and work with them to build a campaign. The pitch is that buying this way makes it easier to compare campaign results, despite the fact that each company is operating in a walled garden.
"This is a consortium of making it easiest for clients and agencies to create advanced audiences and measure them independently," said Sean Moran, head of sales for Viacom.
Among the smaller digital publishers creating ad hoc alliances, like the Fatherly-NowThis example, the partners are selling together or one company is selling for both. Typically, the company that brings the client on board takes a 70 percent cut, though depending on the size of the company, their production capabilities, their social reach and other factors, the deals could also be 50-50, one digital publishing exec said.
"We are basically a benevolent private ad network that's not going to sell [our partners] blind but do a good job representing them," said the publishing exec. "We bring them into the conversation and they're usually happy with whatever economics that come from it because they couldn't do it on their own."
These approaches also prevent publishers from receiving some of the criticism lobbied at past consortiums, where advertisers complained of there being "too many cooks in the kitchen." Here, the publishers and advertisers know who's selling what.
It's a survival mechanism
When as much as 85 percent of new digital ad dollars going to Google and Facebook, publishers are under pressure to make themselves attractive to advertisers. Offering greater reach and better audience targeting with advertiser-friendly content — and in advertiser-friendly environments — is one way for the bigger media companies to compete.
"As we all work closely within this digital duopoly structure that exists in the marketplace, you have to find interesting ways through partnerships to get competitive-level scale," said Norton. "What we bring to the table [with Vox Media and NBCUniversal] is not only a heritage of quality content and brand safe environments — that's never been questioned here — but with these partners, now we have scale that can rival the likes of Google and YouTube, Facebook and Instagram."
There's an opportunity for high-quality publishers when many advertisers are pushing back against Google and Facebook for putting their ads next to extremist content or fake news.
Among smaller publishers, survival means something different. Where big digital publishers and TV networks are concerned about competing in with the duopoly, smaller players are concerned with losing out on an RFP because they can't offer production and distribution capabilities comparable to top digital publishers.
"The cost of entry into the publishing space has never been lower, and marketers increasingly want to do more with fewer partners," said Mike Rothman, CEO of Fatherly. "These are the conditions under which this petri dish exists. It's an instinctual survival mechanism when the outcomes for publishers are binary: You either get the business or you don't."
Ad buyers are into it
Ad buyers say they're receptive to these partnerships — the Condé Nast-Vox-NBCU partnership already has four advertisers, which it wouldn't identify because they're not live yet. But scale isn't enough. The Condé Nast-Vox-NBCU partnership has scale, but it's the data targeting and measurement, plus high-quality content and brand-safe environments that put it over the top.
"[Spire]'s a critical component that makes it incrementally more valuable," said Christine Peterson, digital investment lead for Mindshare North America, which is reviewing Concert for a number of clients. "When it's well-thought out and incorporates data, then it does belong in a competitive landscape closer to the duopoly. If it's purely about scale, I can find it somewhere else and at a lower price."
Buyers were also quick to note that publisher partnerships are not new, they just seem to be more official and planned out these days. Media agencies also have a long history of pooling different publishers together for ad campaigns.
Where there might be concern is how these partnerships actually contribute to the bottom line. For instance, while Concert helps Condé Nast, Vox and NBCU better compete against the duopoly, these publishers are also going to use (and spend money on) the big platforms to distribute the sponsored content. As one ad buyer said, "Twenty-five percent of every ad dollar is going to ad tech — verifying everything, double-checking everything — that's the tax just to get out the door. Suddenly that one dollar has to be spent in a smarter way, because not only are they getting only 75 percent, then they have to split it."
And yet, the buyer agreed that in an environment where publishers might be competing with 25 other companies on the same RFP, partnerships are a good way to differentiate. It's something the publishers certainly feel is the right way forward.
"We have to create an ecosystem and environment where partnerships on behalf of clients and brand dollars is paramount," said Norton.
https://digiday.com/?p=233878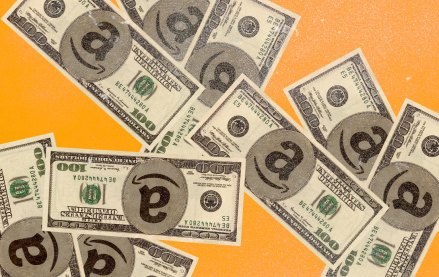 September 27, 2023 • 6 min read
The agency accused the e-commerce giant of conducting a range of anticompetitive behaviors that hurt both shoppers and sellers.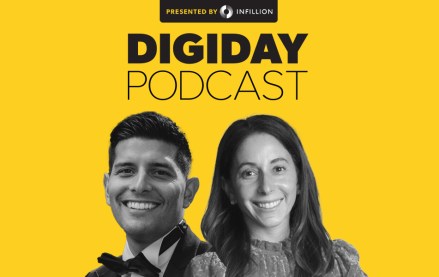 September 26, 2023 • 3 min read
In a live recording during the Digiday Publishing Summit, the news executives called for more nuanced conversations with advertisers around their brand safety concerns.
September 26, 2023 • 4 min read
After investing in one generative AI startup and suing another, the company will let customers create images on its website and an API.