This story first appeared in the spring issue of Digiday magazine, available exclusively to Digiday Pulse members. Join the community to receive the full magazine (and more) here.
About a year ago, Bryson Gordon was emptying a box of his mom's old things when he uncovered a document from a bygone era in advertising: an ad sales research report from 1963, written by his mother when she worked at BBDO in San Francisco. Written for an orange-soda client, the report summarized the impact of different ad creative on various brand metrics (affinity, purchase intent). The results were organized according to broad, age- and gender-based demographics — just like the $70 billion TV advertising industry does today.
"If it wasn't for the fact that it was clearly written on a typewriter, it could have been something attached to an email last week," says Gordon, now an evp of data strategy at Viacom. "TV has been stuck."
That's poised to change, if companies like Viacom, NBCUniversal and Turner have any say in the matter. At a time when digital giants Google and Facebook are looking to go head-to-head with TV, TV is starting to clap back.
Evolving the TV advertising business
In April 2015, Viacom launched Viacom Vantage, an ad product that allows marketers to target audience groups — not only by age and gender, but various behavioral, attitudinal and geographical segments — across the company's TV and digital portfolio, which includes MTV, Comedy Central and Nickelodeon. Vantage offers inventory at the show level, Viacom says, meaning marketers can put together a plan to reach millennials who love fast food and comedy, whether they're watching "The Daily Show" or "Friends" on TV, or clips online. With Viacom Velocity, the company's 200-person integrated marketing agency, Viacom can also craft original videos — with influencers, if the advertiser is interested — which can then be delivered across the Viacom's TV, digital and social channels.
It's a comprehensive product, built to meet the needs of advertisers that have grown accustomed to more actionable data from their digital partners, says Sean Moran, head of sales for Viacom Media Networks. "For years, we've had partners — ad agency heads, brand directors, you name it — who have been asking us: When are you going to get more precise? When are you going to bring me more targetability and accountability, and get off the broad demo currency that's been in place since the '50s?"
The sentiment is echoed by Turner, which itself has an ad offering that enables marketers to target specific audiences across its portfolio of TV networks, individual show brands and digital properties. Called Turner Ignite, this product group lets clients run ads across all of these properties as well as create custom content with, say, Conan O'Brien's Team Coco unit, which can then run as an ad during an entire TV commercial pod and also distributed on relevant Turner-owned digital and social channels.
Turner reorganized its entire sales operation to fit its new approach. Where initially Turner had three evps overseeing different network groups (one focused on only TBS and TNT), now these executives oversee relationships with different ad holding companies and have the ability to sell across the entire portfolio.
"Most people don't just watch TV or just stream on one device or communicate through a single platform or service," says Donna Speciale, president of Turner's ad sales division. "TV is still a massive reach medium, but digital also garners huge audiences, and social drives conversations. So it's important to be structured in a way that facilitates deeper relationships between brand partners and audiences, and that means having a multi-disciplinary, cross-portfolio perspective."
Co-existing with the duopoly
The death of TV at the hands of digital has been a story foretold by many digital media executives desperate to get on TV. It's no different now, in an environment where some 85 percent of every new digital ad dollar goes to Google and Facebook.
Make no mistake, Google and Facebook want a piece of the TV business. It's why Google continues to spend money on YouTube, which has grown global daily video consumption tenfold in the past five years, topping one billion hours every day. (For comparison's sake, daily TV consumption in the U.S. alone is 1.3 billion hours, according to Nielsen. So YouTube still has a way to go.) This spring, YouTube will also launch its own TV service, offering nearly 40 TV channels for $35 per month.
Facebook, which early last year averaged 100 million hours of daily video consumption, is shopping for longer, original content. It also is encouraging media partners to post longer videos on its platform as the company builds a dedicated video tab on its mobile app and plans a standalone TV app.
"It's a pretty simple story: You go where the money is, and there is a lot of money in TV advertising," says David Mendels, CEO of Brightcove. "If you're Google or Facebook and you need to show growth, that's what you show to shareholders."
Maybe feeling the heat, TV network sources are quick to point out — anonymously — where TV has the advantage over their digital competitors.
"What's funny is that a lot of the social conversations on Facebook is happening around our content — that's what people are talking about," says one TV network exec. "Facebook keeps coming to us to do stuff like live, because they know what people are flocking to."
"Facebook does not have any content yet," adds another network exec. "We have the premium shows that Facebook and Google are trying to have, and now we're bringing data to it. We're the holy grail of what marketers are looking for."
Adding walled gardens to more walled gardens
Yet for all the advancements that the TV networks are making, they're not likely to eat into the budgets that go to Facebook and Google. Simply put, TV and digital — for the large part — exist in silos, and it will take a long time before one truly starts to eat the other.
"The TV budget is a TV budget, and it's satisfied by certain goals that non-TV-based media doesn't satisfy," says Brian Wieser, senior analyst at Pivotal. "All these advanced data products help justify the maintenance of the TV budget, but I don't believe they can cause an expansion of those budgets."
Where advertisers might have concerns is in dealing with even more "walled gardens," especially when they've been available to avoid those on TV. Viacom, Turner, NBCUniversal and others might be able to provide more targeting and measurement for campaigns across their portfolios, but are — at least right now — unable to provide a comprehensive look across the landscape. (Those that deal with Google and Facebook and other social giants know this all too well.)
"The walled garden does not help me make better decisions across the landscape, just better decisions within your company," says Melissa Shapiro, president of investment at Publicis Groupe-owned Blue 449.
It's an area that TV networks acknowledge they have to improve. But before they can do that, they needed to build more intelligent advertising products.
"One of the reasons we're continuing to earn our way into a lot of rooms with CMOs is because there is a recognition that the idea of advanced attribution is no longer the exclusive right and privilege of the large social and search giants," says Viacom's Gordon. "It's absolutely something that TV can play in — and play in effectively — because of the quality of our content and distribution environments."
https://digiday.com/?p=230247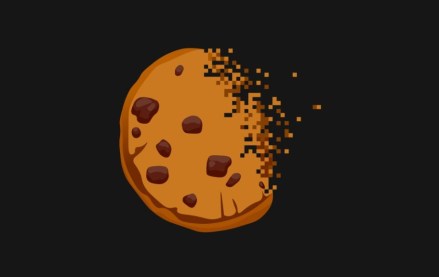 September 25, 2023 • 1 min read
During the Digiday Publishing Summit, execs from companies including Condé Nast, Dotdash Meredith and Thomson Reuters assessed the industry's readiness.
September 25, 2023 • 5 min read
Publishing executives shared their honest and unfettered opinions on the rise of generative artificial intelligence technology and its impact on traffic, IP protections, content production and jobs at the Digiday Publishing Summit last week.
September 25, 2023 • 5 min read
Here is A sampling of other AI-related news from last week.