'It's imperative we continue to evolve': CNN International creates consulting unit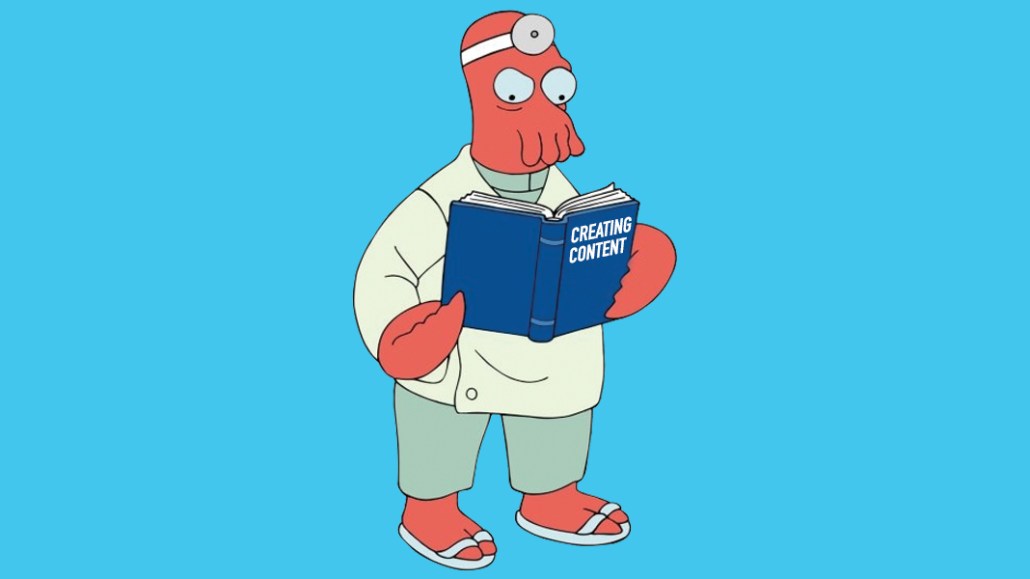 CNN International wants in on the consultancy game.
The media owner has created a new consultancy unit, called CNN Reach, based out of its London and Singapore offices. The goal: Help clients plan and create campaign content; advise on and execute distribution and media buying both on and off its own platforms; and offer first-, second- and third-party audience targeting across CNN and its parent company Turner's portfolio.
CNN International already has a branded content studio, which now accounts for 60 percent of its revenue. But to maintain growth, the media owner felt it must widen its services capabilities. Previously, CNN International hadn't had a centralized unit to manage campaigns from conception to execution, as well as audience targeting analysis and media planning. CNN International has hired a four-person team to launch Reach that will be dedicated to the division, but it plans to grow that head count, though it wouldn't reveal by how many.
"It's imperative we continue to evolve the [business] model like this," said Rob Bradley, vp of digital commercial strategy and revenue at CNN International Commercial. "We can't just be media companies anymore, and this is one step toward that. If you look at the rise of the management consultancies in this space and who they are hiring, it's people from media owners and media agencies because we're well-placed to offer these services."
The CNN Reach team will specialize in data and analytics so it can build custom audience segments for targeting across CNN International properties as well as those on social platforms and voice-based devices like Amazon Alexa. CNN Reach will also manage campaigns and optimize them on the fly depending on what's working. If CNN data shows a piece of content isn't working on a particular platform, the team can switch courses or create new content that works on a different platform, rather than stick rigidly to fulfilling a fixed amount of bought impressions being allocated to one platform, for example.
CNN Reach, led by Leo Urushibata, CNN's director of content optimization, will sit within CNN International's commercial team. The rest of the team will share skill sets — including content strategy, planning, paid media buyers and digital marketers, and audience development — will be trained in what kind of content has worked well on CNN International properties as well as those off-site like social platforms. The team will also draw on CNN editorial and staff members who have experience testing content for distribution channels tested by CNN editorial and branded content teams, whether across social apps or voice-activated devices like Alexa, to advise clients on what works and what doesn't, according to Bradley.
Video campaigns will be sold on a cost-per-view basis. The team will also advise clients on what kind of content should be created for campaigns and draw on resources across the London office to assist.
Publishers have tried to mimic the agency model with the creation of branded content studios in order to diversify revenue streams beyond standard digital advertising — with mixed success. By developing a dedicated consultancy business, CNN International puts itself, in theory, even closer to competing as an agency. However, Bradley stressed that's not the intention of the new unit.
"CNN Reach will bring in new clients and new incremental revenue," he said. "The kind of insights we'll give to clients and agencies will bring us much closer to them. The aim is to give them real business value beyond just delivering the [campaign] message.
"The agency will have a view across what else the client is doing and across how what they're doing with us compares to their competitors. It's different to what some media owners are saying, which is that they're eating agency business. This is just as much for agencies as it is for brands direct."
CNN Reach is an indicator of how media agencies and media owners are increasingly working in partnership rather than transactionally, and is therefore welcomed, said Liz Duff, head of media and investment for media agency Total Media.
"For the CNN offering, it's a good way for them to combine their content with data and provide integration across their platforms," Duff said. "Media owners have a great level of understanding and data about their audiences, so by being closely involved in major campaigns, all parties will be able to benefit from these insights."
That said, a service like CNN Reach won't come cheaply. Agencies will want hard evidence of the return before jumping in. "With budgets under pressure, adding an additional consultancy fee will need rigorous justification," Duff said. "We would need to see tangible benefits in terms of quality of offering, ease of process, efficiencies and scale. The use of Reach would need to enhance the agency and client relationship rather than complicate it."