IMGN Media's Barak Shragai: You can build media brands on Instagram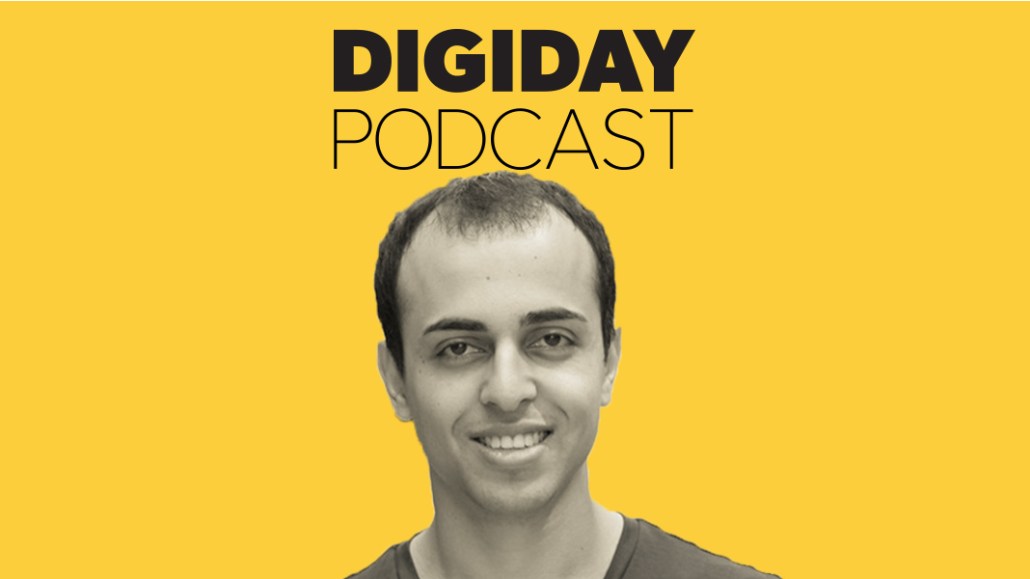 Subscribe: iTunes | Google Play | Stitcher | Anchor
IMGN Media, the digital media company that owns Daquan, the meme account with 12.3 million Instagram followers, is focused on creating content for teens and young adults primarily on Instagram and Snapchat.
Barak Shragai, co-founder and CEO of the company says the company isn't just a social media account but also a media brand.
"It's not about being on Instagram or just having an account," said Shragai on this week's Digiday Podcast. "It's about the type of storytelling, the pace, being responsive to trends, providing content in a shareable way, the level of authenticity. It's part of a new [form] of storytelling and we're at the forefront of it. I'm sure 10 years from now, you won't hear about 95% of the accounts that exist right now. But the 5% could be the next media brands of the world."
The account also often posts licensed content from the original creators.
"When you look at America's Finest Home Videos or brands like it, you can build meaningful brands based on licensed content. This was our efficient way to build Daquan." Shragai said.
On this episode, Shragai makes a case for why Instagram accounts with massive audiences are not just a cultural phenomenon but also sustainable and profitable media brands. He also also talks about creating video for Snapchat and Instagram when most other publishers have cooled off on video for platforms. Edited highlights below.
Why IMGN wins on social when publishers are still figuring it out.
"When we brought Daquan from Instagram to Snapchat, we almost didn't use [any] Instagram content on Snapchat. And this is just Instagram to Snapchat because we wanted to create content with only Snapchat in mind. When legacy media companies come to platforms, they're trying to repurpose TV content or content that was published on their site. Of course it doesn't work on social media. Each platform has its own unique storytelling. When we bring Daquan to YouTube, it won't be Instagram compilations. We're reinventing the brand every time. Some of our Snapchat content won't work on Instagram. Publishers who were doing billions of views on Facebook didn't win because they were a part of the feed. The people who built themselves based on views and actual engagement were the ones who are more relevant. Thinking about a brand is to think about engagement. Daquan gains about 1 million engagements per post. It means likes, comments, saves and DMs."
Work with people who are fans of the category.
"If you come to IMGN's office, it looks like [we hired] a college classroom. They are the people who are fans of this category. Every channel we run has about two-three people. On Daquan we're posting 21 videos a day on Snapchat. Overall, we produce more than 6,000 pieces of content a month now on both, Instagram and Snapchat with a team of 15 editors. We monetize through branded content on Instagram. We work with brands like Netflix, Burger King, EA and Microsoft. We pitch them different creatives. It's all [posted] organically on our accounts. We produce the content and usually it's against a guarantee of five or 10 million impressions, depending on what the campaign is."
Solving for licensing problems.
"A lot of people who submit content to us are sometimes kids and they submit to a lot of places. They don't know that they're giving someone an exclusive right. We invest a lot of time in verifying the identity of the people who submit the content to us. We have a team that reaches out to the person who is sending the video because in the past, we have had people sending us a video that wasn't their content but they wanted credit for it. We would discover that a month after we published it. We're solving problems like these constantly and now we're at a level where we protect rights."
Daquan can translate to a brand off platforms.
"We launched a website for Daquan. It's a real brand. Whenever we put an article on Snapchat, the swipe up rates are unbelievable. People want to see what Daquan is posting. Seeing the results, we decided to try a website around it. First month, we have 100,000 monthly uniques. We think it's a good sign. Websites are still great, scaleable revenue models if you know how to do it right. Second, it's an opportunity to engage with long-form editorial. It's also a good distribution platform for more original video content."