Hulu has a problem, namely, it only has one homepage.
As Hulu pushes further into original content, its homepage is about to become some of the most sought-after real estate in the Web video world. That's because Hulu's homepage is known as a critical view-driving machine for lesser-known content like original Web series. In fact, while most of the popular network TV series on Hulu do just fine on their own — shows like Fox's "The Family Guy," NBC's "Parks & Recreation" and ABC's "Grey's Anatomy" — original series are known to struggle without the promotional power of the homepage.
According to multiple Web programming executives, Hulu struggles to funnel its audience from network and cable series to Web originals. The problem is twofold, they say. Hulu's audience, unlike that of YouTube and Netflix, is often more purpose-driven, searching for specific titles rather than being prone to meandering. In addition, Hulu's recommendation engine falls short of other properties, some digital programmers say. That's, of course, a hard dispute to adjudicate since content producers with unpopular content are likely to blame the recommendation engine rather than the content.
If Hulu is holding an ace, it's the homepage. Getting a series promoted on the Hulu homepage can deliver a few hundred thousand views in a day, say video insiders. Getting your series featured elsewhere on the site, such as the "You Might Also Like" engine, can deliver about a tenth of that.
"Hulu works off the back of great marketing from other people," said one digital programmer. "It's not good at generating traffic off of what it has. Hulu's algorithm isn't that great."
Hulu's early forays into original content have banked on taking advantage of the site's potential programming synergies. For example, last year Lion's Gate launched the edgy animated series "Trailer Trash." Lion's Gate executives were banking on having viewers discover "Trailer Trash" after watching shows with a similar vibe like Comedy Central's "South Park." There's no word on whether "Trailer Trash" is coming back for season two.
Hulu also has yet to clearly establish Web originals as a reason for visiting. Even finding Web originals, as of now, is hard on Hulu. A visitor has to drill down under the TV category to find a Web sub-channel.
And unlike YouTube, Hulu doesn't encourage users to subscribe to channels. The site has also largely shied away from courting the emerging programming class of young, non-traditional and less-polished stars. That's in keeping with its original premise to be the anti-YouTube, focused solely on "premium" content.
YouTube, which has problems of its own in sustaining audiences for shows, showers its programmers with analytics. Hulu programmers complain that the company often leaves them in the dark about where views come from, sharing only that the homepage worked wonders for traffic.
"When shows appear on the homepage, they get tremendous views but the rest of Hulu tends not to drive huge views since it's mostly discovery," said one programmer. "So the titles that get discovered tend to have catchy titles. There isn't the same viral phenomenon you get on YouTube where views grow and, therefore, more people discover and watch."
Not everyone agrees. "Hulu's approach to newer Web originals has been to feature these series right alongside network TV fare, which in our experience has actually helped with discoverability, especially among a more mainstream TV-viewing audience who may be unfamiliar with the concept of a Web original," said Wilson Cleveland, a producer/actor who's created such online series such as Leap Year and Suite 7. Cleveland has seen Hulu's audience demonstrate a willingness to spend more time with new series, with the majority of viewers watching episodes of originals in their entirety.
"If a show has low viewership, you cant entirely fault the platform," Cleveland added.
Hulu seems eager to aid discovery by tapping the power of social sharing; the company was one of the first to integrate with Facebook's Open Graph sharing platform. Plus, advertisers love the site and relish the idea of having more original programming to purchase and potentially own since they can't buy individual network TV shows on Hulu. Advertisers should be incentivized in helping more fans discover non-network-baked projects.
Hulu also has the advantage of attracting younger, less traditional media-centric consumers. Those viewers are likely to turn to the site in a less task-oriented manner than people who treat Hulu as their Web DVR. And to be fair, that audience has already helped drive the success of born-on-the-Web shows like "The Legion of Extraordinary Dancers," which has thrived on Hulu.
Also likely to help Hulu along in the original programming venture are Hispanic viewers. Hulu has recently upped its attempts to reach this audience with a Latino channel. And Web programmers report that the U.S. Hispanic audience has proven more inclined to consume Web series more regularly, which should attract more projects and advertisers. Just in the past several months, as Hulu has added content from both the young-skewing CW and Latino networks, Hulu's unique user base has climbed by nearly 5 million users.
It just needs to figure out how to get more of those folks to try shows they've never heard of before — or build more homepages. But if it goes through with plans to spend $500 million on original content, Hulu will certainly have plenty of impetus to get it right.
https://digiday.com/?p=4271
October 2, 2023 • 1 min read
•
•
The publishers who attended DPS were focused on the potential upsides of applying the technology to their operations while guarding against the downsides.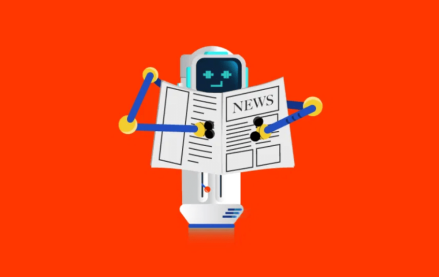 October 2, 2023 • 4 min read
•
•
Now that ChatGPT users can surf the internet for information, some publishers are reconsidering the weight of the issue.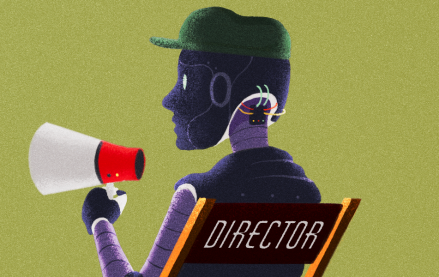 October 2, 2023 • 5 min read
•
•
As Meta makes celebrity-like chatbots, ChatGPT learned to "hear," "see" and "speak" while Spotify is piloting AI-translated podcasts.