During a time where it's broadly illegal for people in the U.S. and Europe to gather, The Financial Times is adapting its in-person event business.
Wasting little time, the business and finance publisher hosted the first in a series of online events, called "Digital Dialogues," on Wednesday, April 1. "The Global Economic Emergency" session featured three expert speakers and an FT moderator discussing how the global economy is withstanding the blows dealt by coronavirus. Just over 7,000 people registered for the webinar, 4,600 watched live and 1,500 have watched the recording since it aired. The average view time was 55 minutes. Nearly 4,000 people responded to polls during the session and nearly 700 people asked the speakers questions. According to the publisher, the webinar was organized in six days. 
"We wanted to send a signal to subscribers, customers and internally that The FT events division is agile and can move quickly in any circumstance," said Orson Francescone, managing director of FT Live. "[In a crisis] you have to move fast and react to market circumstances. There's an element of you have to adapt. If you don't, things get tough."
The FT has a growing live events business, hosting over 200 events globally from breakfast briefings to two-day conferences, which have up to 600 delegates. FT Live has 100 staffers. The publisher wouldn't share how much events generate for the business through sponsorship and delegate ticket sales. In a period of belt-tightening as advertisers pause campaigns, events — even if they are virtual and offer limited networking and lead generation — are crucial in mitigating some of the deep losses felt by advertising.
"There are two things we hear from CMOs about how they are coping," said Francescone. "One is they want to keep their brand front of mind in times of crisis. The other is the strong need for lead generation. They need a pipeline for a few months when they want to hit the ground running."
The first webinar wasn't monetized. Francescone estimates it can sell 20 sponsored webinars over the next month. The upcoming series will tackle seven industry pillars — banking, capital market, transport, pharmaceuticals, personal finance — and how the virus is impacting these. Since Wednesday, it's had over 50 inquiries from brands about sponsoring future events. Exactly how each brand is integrated is not finalized, but the FT is protective over the editorial integrity of the brand, he said.
Beyond 60-minute sessions, The FT has bold ambitions to run a two-day conference online in two months' time, called "The Global Boardroom," about how to manage the crisis. The event will be over two days to appeal to global speakers and delegates while fitting in enough content. This week, the FT will draft the agenda and contact potential sponsors and speakers.
The tech capabilities for a two-day online conference are much more sophisticated. In an ideal world, The FT needs an off-the-shelf platform that includes an event landing page, a content management system, live-streaming capabilities for multiple speakers in different locations, ability to have multiple concurrent conference streams, separate "closed-door" roundtable or breakout digital rooms that are invitation-only, as well as chat features, networking and meeting planner.
"We need to balance full capabilities and speed to market," said Francescone. "We can always augment in further iterations. These features can be bought separately and stitched together on my current FT live event website but I don't have time for that."
Getting people to pay for online events has had a tough track record: Like with a lot of online content, the expectation is that it should be free. Not even the FT, which has had a paywall since 2002 and champions that content should be paid for, can shake that expectation. Instead, it's exploring a tiered system where delegates access for free while accessing additional business development features come at a price.
Business-to-business events have always been more healthy than consumer events partly because of how they contribute to corporate professional development hours for a lot of professions like law, finance and accounting.
"Professionals at home have got to keep their studies up," said media analyst and senior adviser at Trillium Partners Alex DeGroote, adding that the FT has the brand to pull in strong speakers and delegates. DeGroote estimated the publisher would lose out on a third of its revenue by not holding in-person events.
"The reality is [virtual events] are high margin," said Francescone. "You're not hiring a venue, you are leaving delegate revenue on the table and relying on sponsorship. The cost base is smaller, it's a different economic business model, you can make money in a number of different ways. The marginal cost of adding another day online is close to zero."
The FT has moved 60 events into September, aside from the conferences that it's already hosting over that time, ranging in size and location. It postponed the events around five weeks ago to get a head start on fixing in dates during what's sure to be a busy time for a lot of conferences (if the restrictions around social distancing in Europe and the U.S. slacken by then). The vast majority of sponsors have deferred their package to the postponed events, as have the thousands of delegates who had already registered with the event, said Francescone.
"Live events will come back, they will still be the backbone of our business for the future, but some of these tech solutions will endure after the crisis," he added. "When this is over the need for business development is going to be strong."
https://digiday.com/?p=363537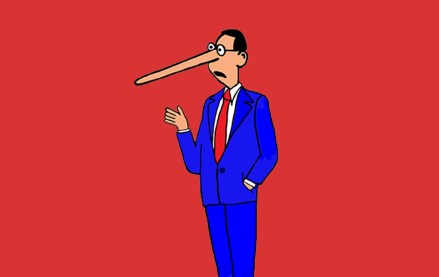 October 3, 2023 • 7 min read
•
•
A new definition for MFAs is available but the vague nature of the guidelines is leading to a lack of standards that might prevent adoption.
October 2, 2023 • 1 min read
•
•
The publishers who attended DPS were focused on the potential upsides of applying the technology to their operations while guarding against the downsides.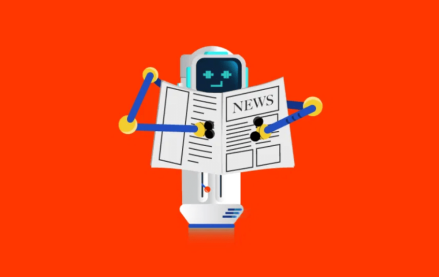 October 2, 2023 • 4 min read
•
•
Now that ChatGPT users can surf the internet for information, some publishers are reconsidering the weight of the issue.